Ex-EPA official goes off the grid, dodges lawmakers' inquiry into Alaska mine project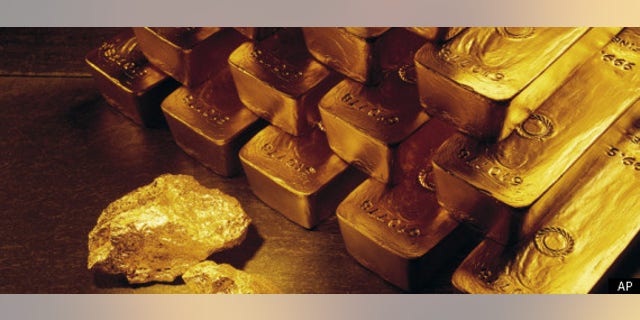 NEWYou can now listen to Fox News articles!
A former EPA official tied to a controversy over allegations of federal overreach at an Alaska mine project has mysteriously gone off the grid, sources tell FoxNews.com, complicating lawmakers' efforts to question him.
Emails from Phillip North, a now-retired Environmental Protection Agency employee, recently surfaced that seem to show the Alaska-based biologist tried to get the Pebble Mine project killed as far back as 2008. Those emails -- and memos indicating government officials worked early on with tribal leaders and environmental groups to oppose the venture -- raised questions about the agency's claims that when it ultimately vetoed the gold-and-copper mine project, it did so based on scientific evidence.
Emails from North's account show that he "appeared to have played a key role in the EPA's decision to pursue a veto," Caitlin Carroll, a spokeswoman for the House Oversight and Government Reform Committee, told FoxNews.com.
But the committee is having a tough time finding North. His lawyers apparently know where he is, but Congress does not.
Carroll said North's disappearing act is "highly unusual."
Oversight Chairman Darrell Issa, R-Calif., and Rep. Jim Jordan, R-Ohio, had sent North a July 29, 2013 letter asking him to voluntarily come in for an interview. Multiple email exchanges between congressional staffers and North to set a date and time that would accommodate his schedule have been documented.
North listed several complications at the time, one of which was a planned one-year boat ride around the world with his school-aged children. But then his boat broke.
"Due to a series of unfortunate events our plans have changed," he wrote in an Oct. 22, 2013 email. "Our boat suffered damage and may not be fixable. The situation is still dynamic. We are considering our options as the facts emerge but at this time we have no plans to be on the East Coast before the holidays."
And then he lawyered up.
The emails and correspondence that followed between North's new attorney, Billie Garde, and the government, also show multiple efforts to dodge the feds and other stall tactics, sources told FoxNews.com.
In a March 26 email, Garde was asked if she had heard from her client. She answered she had but that she was "tied up doing an investigation" in Washington state "with neither privacy nor an appropriate venue to talk to you."
Garde was also repeatedly asked to schedule a telephone interview by Joseph Brazauskas, the government lawyer working on the case, but declined.
Congressional staffers told FoxNews.com that issuing a subpoena may be the next step. But they need to locate him to do that.
For its part, the EPA says it has been cooperating with Congress on providing information about the Alaska mine project, including requests for emails from North.
"EPA is actively working on responding for several requests, including a subpoena from the House Oversight Committee," spokeswoman Hanaday Kader told FoxNews.com Thursday. "Phil North is a retired EPA employee and a private citizen. As with all former EPA employees, the agency has no comment or information on his location."
Controversy has clouded the Pebble Mine project almost since the start.
Earlier this year, the EPA inspector general's office announced it would look into allegations the agency decided to to initiate a preemptive veto of the project. EPA Administrator Gina McCarthy has come under fire for announcing her decision to block the plan before it received a hearing.
The IG's office has been looking into internal EPA documents and emails – some of which have been obtained by FoxNews.com – that indicate agency officials were plotting to derail Pebble as far back as 2008.
Citing "irreversible harm" to Alaska's salmon fishery, the EPA announced in late February it would veto the billion-dollar project and would do so by invoking its rarely used power under the Clean Water Act.
"This process is not something the agency does very often, but Bristol Bay is an extraordinary and unique resource," McCarthy said in a statement at the time.
The EPA also said the mine would hurt native cultures in southwest Alaska.
Multiple calls made to Garde for comment were not returned.