Ex-Dem IT aide Imran Awan's case hit with repeated delays, as feds probe new allegations
The federal court case against Imran Awan, the former IT aide to congressional Democrats, has been hit with repeated delays over the last six months -- a situation fueled by allegations in the media that, according to his attorney, have piqued the curiosity of prosecutors.
Since November, a judge has postponed Awan's court hearing in U.S. District Court five times at the request of the prosecution and defense. The latest postponement came Thursday, when the judge pushed Friday's scheduled hearing to June 7.
In an interview Thursday with Fox News, Awan's attorney, Christopher J. Gowen, blamed the delays on the steady stream of allegations against Awan that have been published online, especially by The Daily Caller, and pushed by President Trump and Republican members of Congress.
The reports suggest Awan, who worked for former Democratic National Committee chairwoman Debbie Wasserman Schultz and others, could have been involved in a cyber breach operation, something his legal team vigorously denies.
Gowen -- who argues his client is a victim of "made up allegations" -- said federal prosecutors have repeatedly asked them to provide information in response to these stories. The defense has been cooperative in turning over "evidence, documentation," Gowen said, but the process has slowed the case.
"We are trying to be as helpful as possible to law enforcement to provide them any information or access they need," Gowen said.
The U.S. Attorney's Office declined to comment on the postponements.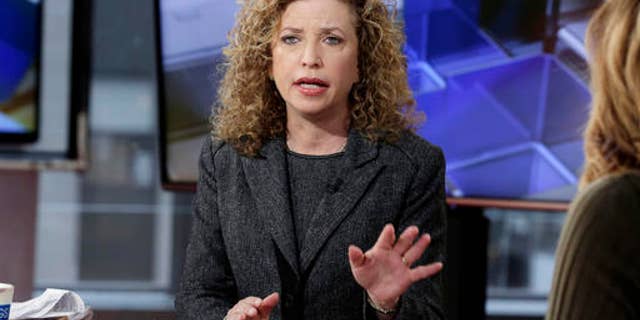 "We typically do not comment on pending cases and have no comment on this particular matter," said Bill Miller, a spokesperson for the U.S. Attorney's Office for the District of Columbia.
But in a Thursday court filing, prosecutors hinted that a deal could be in the works.
"The parties are currently exploring a possible resolution of this matter," prosecutors wrote. "Therefore, the parties are requesting additional time in which to explore that resolution."
A grand jury in August returned an indictment in the U.S. District Court for the District of Columbia charging Awan and his wife, Hina Alvi, with a total of four counts, which included federal bank fraud and conspiracy. Awan has pleaded not guilty to all charges.
The facts of the case on paper are relatively mundane. Awan and his wife are facing allegations they engaged in a conspiracy to obtain home equity lines of credit from the Congressional Federal Credit Union by giving false information about two properties – and sending the proceeds to individuals in Pakistan.
But the case has drawn interest from Republican lawmakers because of Awan's role for prominent Democrats and the access he had to sensitive data. The Daily Caller has published numerous news stories suggesting Awan inappropriately accessed congressional servers while working for Democrats.
Gowen dismissed those stories as "lies."
"I know that my client did not have access to any confidential or security clearance documents," he said.
Gowen also took aim at President Trump, who has tweeted about the case and referred to Awan as "the Pakistani mystery man."
"I do not think these tweets by the president are assisting the administration of justice in any way," Gowen said. "The president's tweets are irresponsible, false and disrespectful to law enforcement."
Trump also mentioned Awan in a New York Times story last year, saying, "Whatever happened to this Pakistani guy who worked with the DNC?"
The Daily Caller has published extensive reports on Awan's case. In a recent story reported from Pakistan, a reporter interviewed a person they said is Awan's father's ex-business partner. That person reportedly claimed Awan's father once transferred a USB drive to a former head of a Pakistani intelligence agency.
Fox News has not independently confirmed the claim, and it's unclear whether it has anything to do with Awan's work in Congress.
Awan and other IT aides for House Democrats originally had been on investigators' radar for months over concerns of alleged equipment theft, access to sensitive computer systems and more, according to reports dating back to early 2017.
Awan was born in Pakistan, but came to the U.S. with his family when he was a teenager. He became a U.S. citizen more than a decade ago.
The broader case surrounding him also has put renewed scrutiny on Wasserman Schultz for keeping Awan on the payroll for months, even after a criminal investigation was revealed and he was barred from the House IT network.
Most lawmakers fired Awan in February 2017, but Wasserman Schultz had kept him on until his arrest in July.
Prosecutors have warned that Awan is a "flight risk" and could flee to Pakistan if a judge approves his request to lift "all of the conditions of his release."
Awan has been enrolled in the High Intensity Supervision Program (HISP) with conditions that he abide by an electronically monitored curfew of 12 a.m. to 6 a.m. and a limit on traveling beyond 150 miles from his residence, according to court documents.
Wasserman Schultz has blamed the "right-wing media circus fringe" for the attention on Awan, suggesting it's all part of an effort to distract from the investigation of Russian meddling in the 2016 campaign and possible ties to Trump's team.
Fox News' Brooke Singman and Jake Gibson contributed to this report.