Even With Perry Out, Texas Governor Race Will Be Tough For Democrats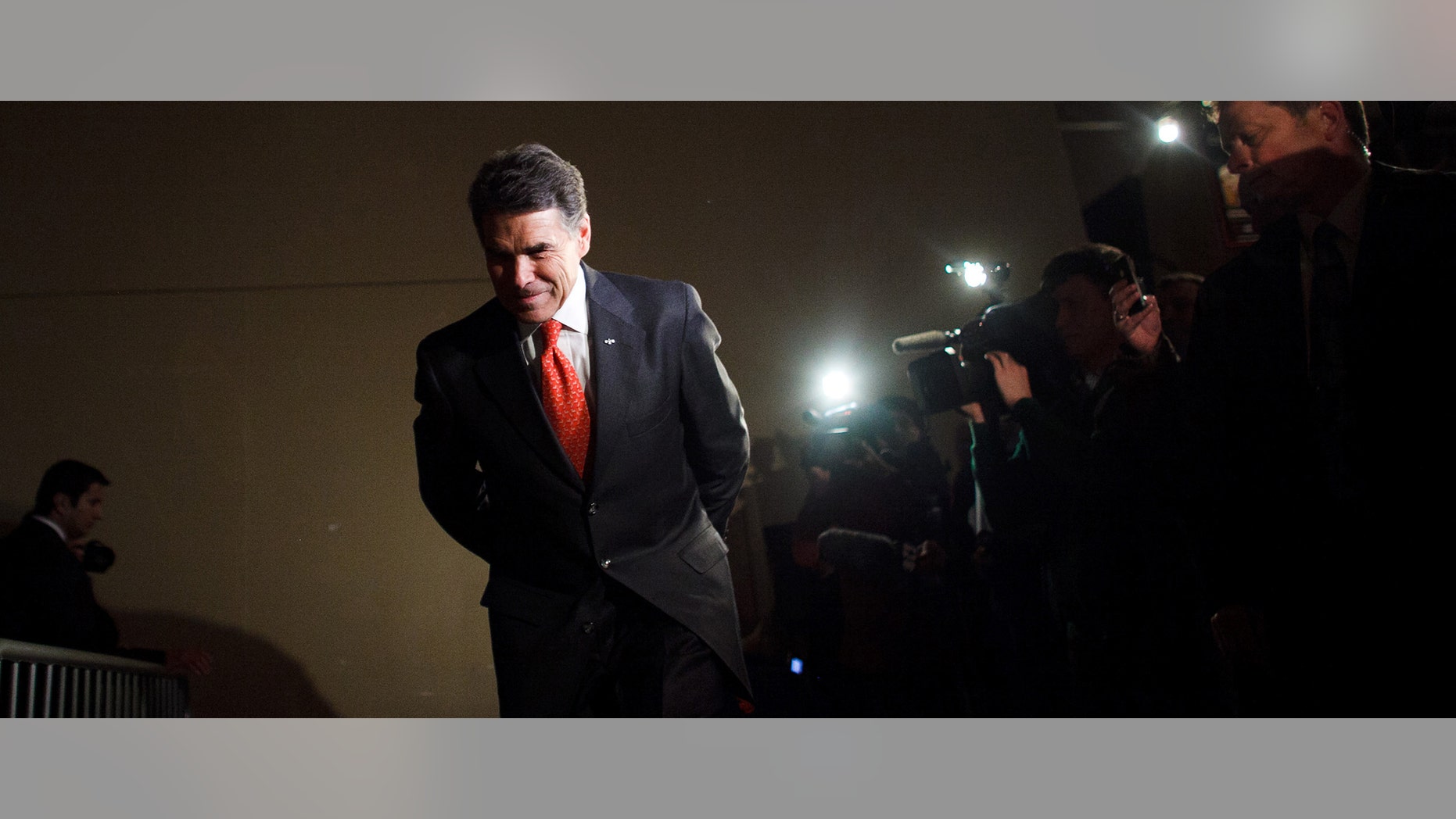 San Antonio Mayor Julian Castro and Texas State Sen. Wendy Davis may have generated a national buzz for their proverbial 15 minutes of fame.
The nation met Castro when he became the first Latino last year to be the keynote speaker of the Democratic National Convention. And Davis became something of a rock star among pro-choice supporters after her 11-hour filibuster, which helped defeat a controversial anti-abortion bill that sought to sharply restrict access to abortion services statewide.
But can these Democrat political celebrities, whose names have been bandied about as potential gubernatorial candidates in next year's election, break the nearly 20-year Republican hold on that post?
Rarely has the question burned hotter than now, after Gov. Rick Perry announced that he would not seek an unprecedented fourth term, and when Latinos, who typically favor Democrats, account for nearly 40 percent of Texas' total population.
Political experts say it's unlikely any time soon.
"The odds of a Democrat being elected as governor in the near future are slim," said Cal Jillson, professor of political science at Southern Methodist University in Texas. "The fact of the matter is that Democrats haven't won statewide since 1994, and they have lost by an average 12 to 16 points in every statewide election."
Democrat Tony Sanchez ran for governor against Perry in 2002, putting tens of millions of his own money into his campaign. Perry beat Sanchez by a landslide, 58 to 40 percent.
While Latinos – whom Democrats in Texas see as their best hope for now at reversing the tide – make up a high percentage of the population, only 32 percent of the Latino community is eligible to vote. Latinos cast only 20 percent of the votes, generally, in statewide elections, Jillson said.
"The population of Hispanics is increasing rapidly, but their voter turnout is not."
Changing that entails intense campaigns to get more people to become naturalized citizens, to register to vote, and to actually show up at the polls, he said.
"There has to be a lot of groundwork laid," Jillson said, "You have pursue this during the course of about a decade."
Although Perry stopped short of endorsing his Republican heir apparent, state Attorney General Greg Abbott, there was little debate that's who the governor was referring to when he repeated a famous quote from legendary University of Texas football coach Darrell Royal.
"You gotta dance with the one that brung ya," Perry quipped, just before announcing that he wouldn't seek to continue in the office.
Abbott is popular with both grassroots tea party activists and mainstream conservatives in the GOP-dominated state. He already has raised a whopping $18 million in campaign funds, even without officially announcing his candidacy.
No Democrat has made any major announcements about running for governor, though some have hinted at it.
After her star rose, Davis said she would consider running in 2014.
Castro himself has strongly suggested giving the governorship a shot at some point, though earlier this year he said he would not run for governor next year because he was running for re-election as mayor.
"And 2014 is going to go by, and it may well be that there's no significant candidate on the Democratic side to start changing it," said Castro in an interview with the Daily Beast. "If I do a good job, when my term is up [in 2017], I'll look around and see what's possible. So yeah, it may be that one day I run for statewide office. People shouldn't be surprised if I do that eventually."
Certainly, his mother, Rosie Castro, wouldn't be surprised.
"I feel it's almost inevitable," she told Fox News Latino on Tuesday. "Now, is that going to happen in the next 18 months? Who knows? But it's a given, it's just a matter of when."
Rosie Castro, a retired Palo Alto College administrator, is a one-time civil rights activist who devoted much of her energy decades ago to registering Latinos to vote and pushing them to greater involvement in their communities.
"There's a lot of opportunity for Democrats now that Perry is leaving," she said. "Several high-ranking state positions will be up for grabs."
At least six out of nine elected executive offices will change hands as Texans replace the governor, attorney general, comptroller and commissioners for land, agriculture and railroads. They'll also get a chance to choose another lieutenant governor, with three men running to replace David Dewhurst, who plans to seek re-election.
"But the strong vote in Texas is still Republican," Rosie Castro said. "The Democrat [voter] numbers don't seem to be there, yet, for turning Texas purple, much less blue."
Rosie Castro agrees with other political observers that much of the Democratic Party's future in statewide elections will depend, at least in large part, on Latinos and other minorities.
Minorities now outnumber non-Latino whites in Texas.
"They'll need candidates who excite Latinos, African American and Asian Americans," she said.
She added that she has not discussed recently Perry's decision with her son Julian, who has a law degree from Harvard and was featured as one of Time Magazine's "40 Under 40" list of future leaders.
She said she and the rest of the family would get behind him if he decided to run for governor next year.
"It's a big commitment, not just for the candidate, but for the entire family," she said. "Texas is a big state to campaign in. [Running for office] takes you away from your family for long periods. If he ran, I he would do a good job. Julian has done well in fundraising, he's got very strong Latino support, the Democratic National Convention speech would help him in fundraising."
The Associated Press contributed to this report.