European leaders 'scared to death' Trump will pull US troops home, ex-defense chief says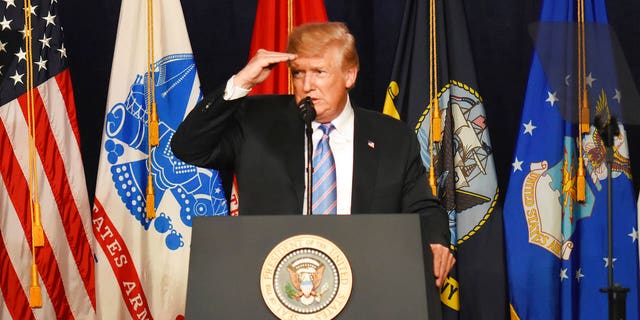 European leaders are reportedly nervous that President Donald Trump will make good on his campaign promise to withdraw American troops from the continent if host countries fail to pay their fair share for defense.
Trump has long complained that the U.S. bears too large a financial burden, but has yet to act. While the issue is not expected to come up at the Brussels meeting of NATO next week, uncertainty abounds.
Former Defense Secretary Leon Panetta told McClatchy that European leaders are "scared to death" and are "increasingly worried [Trump] is going to do things not based on what's in the best interest … but based solely on his vision of 'America First.'"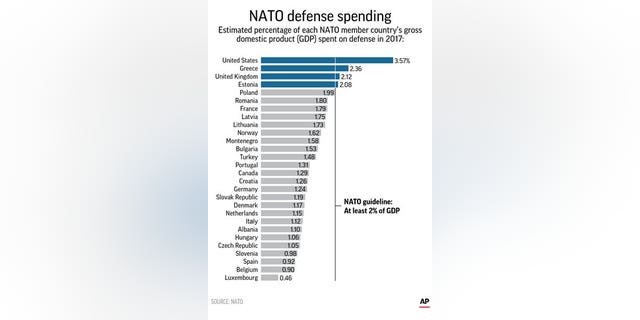 Last month, a G-7 meeting in Canada turned sour when Trump disparaged allies and refused to sign a joint statement. Trump's upcoming summit with Russian President Vladimir Putin in Helsinki, Finland, has exacerbated concerns as well.
Erik Brattberg of the Carnegie Endowment's Europe program, worried that criticizing Europeans weakens alliances and provides "new opportunities for countries like Russia to take advantage of that."
Eastern Europe, which sits at Russia's doorstep, has been particularly eager to keep American troops. Poland, for instance, has put forth a proposal for the U.S. to building permanent military bases.
According to Pew Research Data, more than 60,000 U.S. troops are currently stationed in Europe, including 35,000 in Germany, 12,000 in Italy, 8,500 in Britain, and 3,300 in Spain, with thousands more rotating into other European countries per circumstance.
But despite Trump's rhetoric, his administration has maintained tactical support for Europe, having sent military equipment, participated in regional exercises, and signed defense agreements with Finland and Sweden. Still, any move to permanently withdraw American troops from Europe would ultimately require congressional authorization.
The Associated Press contributed to this report.