EPA's release of documents related to email aliases criticized as 'deeply troubling'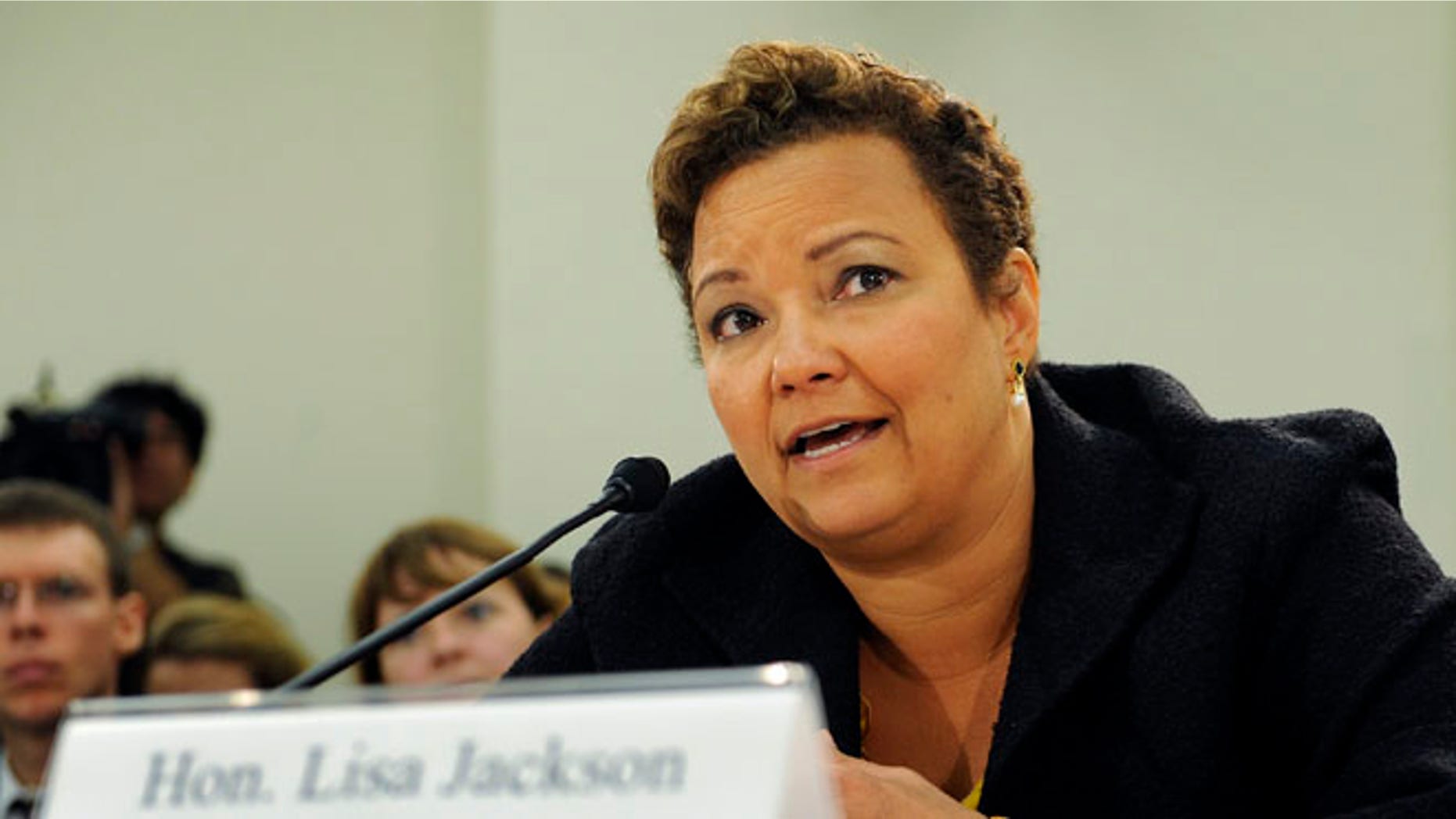 The Environmental Protection Agency released roughly 4,000 pages of documents Monday in response to a request for information about possible secret emails by former Administrator Lisa Jackson, but the agency provided only a portion of the information promised by a court-approved date, according to a Washington attorney.
The attorney, Chris Horner, a senior fellow at the Competitive Enterprise Institute, said the EPA provided about 2,000 of the roughly 3,000 emails promised, and they were not in chronological order.
"This response is deeply troubling and seems to have gravely compounded the unlawful activity we have exposed, involving a false identity assumed for federal recordkeeping purposes," Horner said in a prepared statement. "The EPA's defective compilation (also) boasts an impressively anemic content-volume ratio."
Horner and CEI last year sued the EPA for documents pertaining to Jackson's use of alias email accounts. She was said to operate under the name "Richard Windsor." The use of those accounts attracted the scrutiny of Republican members of Congress and triggered an audit by the EPA inspector general.
In November, when reports of the alias accounts were surfacing, an EPA spokesman said the agency has for roughly a decade assigned internal and public email addresses to administrators -- and that they use the internal ones to communicate with staff because of the massive amount of traffic on the public accounts.
Jackson resigned from her post in late December.
She said in a brief written statement that she was leaving the EPA after four years for "new challenges, time with my family and new opportunities to make a difference."
The agency did not offer an explanation.
According to court documents, the EPA -- represented by the Justice Department – agreed in mid-December to release as many as 12,000 emails pertaining to the CEI request beginning Jan. 14, at a rate of 3,000 documents a month, which the court accepted.
Horner said the increased scrutiny on the alias account, coupled with what those emails might contain regarding the administration's alleged "war on coal," likely contributed to Jackson's resignation.