Emoji OMG: Clinton's student debt Twitter push backfires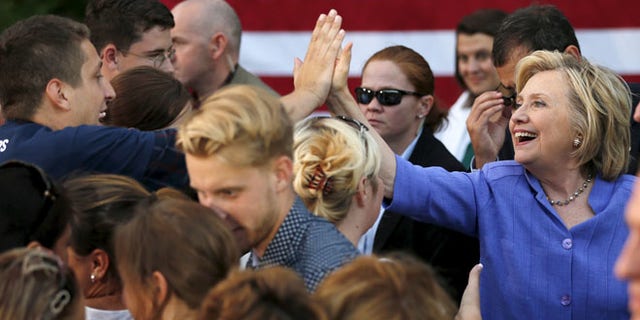 NEWYou can now listen to Fox News articles!
Quick: Express your frustration with a complex policy problem using only goofy drawings and symbols. Because, you know, millennials.
The Hillary Clinton campaign tried an exercise along these lines earlier this week, when it asked supporters to tweet their thoughts on student loan debt using only 'emojis' -- as part of Clinton's rollout of her college affordability plan.
Now, even the Clinton campaign seems to acknowledge the gimmick backfired.
Instead of inviting a cascade of cute and clever emojis on the student debt crisis, Twitter users roundly mocked the attempt at social media engagement with young potential voters.
Others took aim at the email-related issues dogging the Clinton campaign:
While others took aim at the grammatical misstep in the tweet:
Eventually, the Clinton campaign appeared to acknowledge that maybe the exercise didn't go over so well.