Elsa's new career on ice?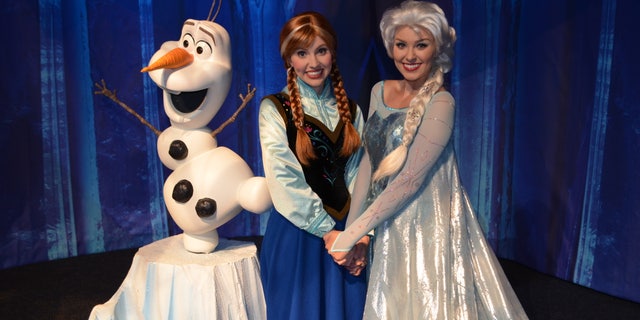 NEWYou can now listen to Fox News articles!
Has Elsa's potential new career been Frozen? A high-ranking State Department official said he asked Disney if she could "let it go" and educate the public about the Arctic - but their response was icy.
According to the National Journal, Adm. Robert Papp, the U.S. special representative for the Arctic, said he had met with a Disney executive about using Frozen's Elsa, Anna, Sven and Olaf to do public service announcements focused on the Arctic.
But Disney was less than receptive, Papp said, because they prefer happier stories.
"As I continued to talk, I could see the executive getting more and more perplexed," The National Journal reported he told an audience at the Arctic Frontiers conference in Norway this week. Then he quoted the executive as saying, "Admiral, you might not understand: Here at Disney it's in our culture to tell stories that project optimism and have happy endings.' "
The State Department said there had been an "informational" meeting with Disney, the magazine reported, but no collaboration was planned.
Papp, who said he'd seen the movie at least 20 times courtesy of his granddaughters, vowed, "there's more yet to come there."
Click here for more from The National Journal