Election 2012: Ted Cruz Wins Senate Seat in Texas, Makes History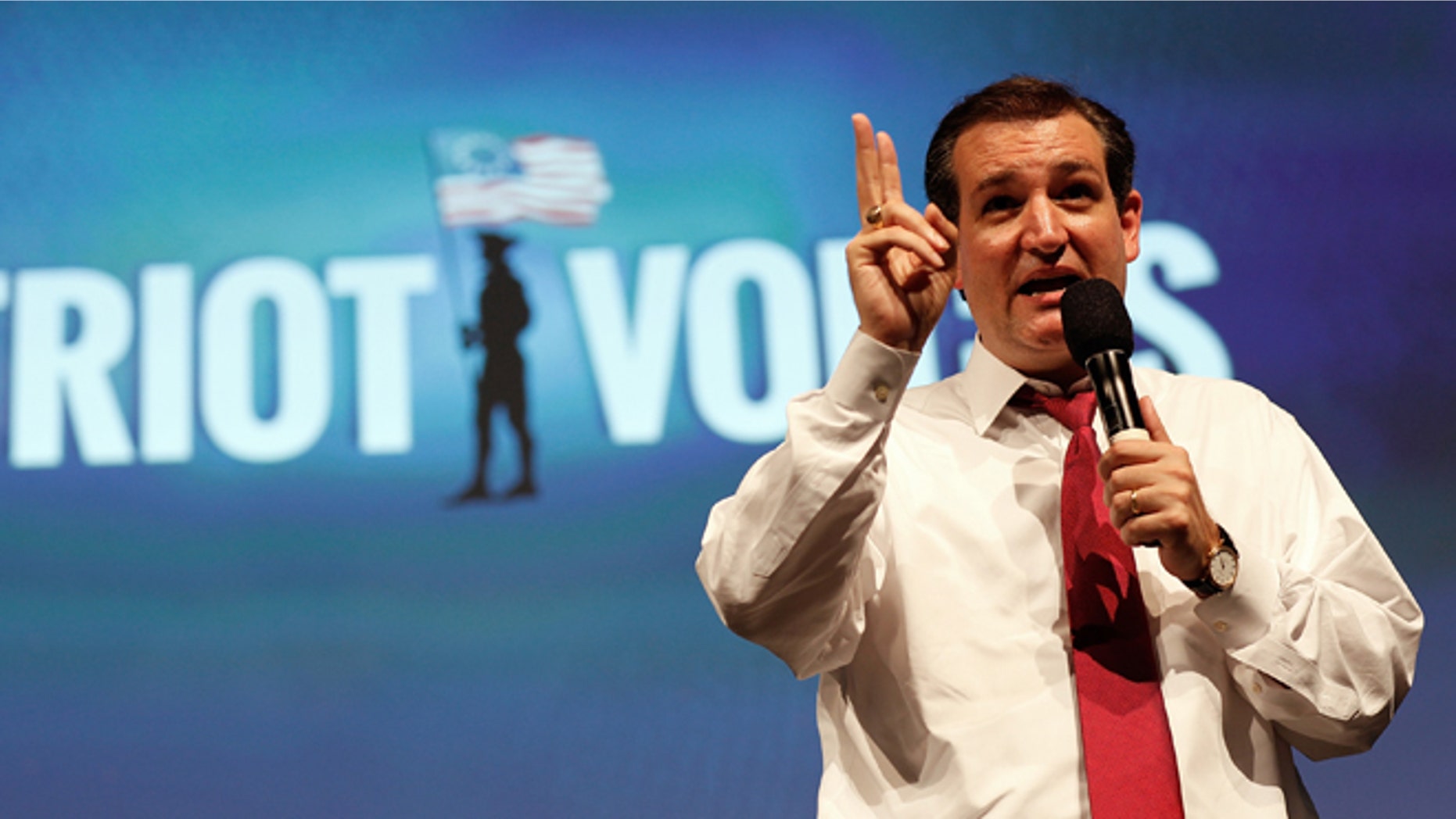 Tea Party backed Cuban-American Ted Cruz won the Texas seat held by retiring GOP Sen. Kay Bailey Hutchison, defeating Democratic challenger Paul Sadler.
Cruz, who joins two other Latinos in the Senate, both also Cuban-American, becomes the first Hispanic to represent Texas in the U.S. Senate. Before the election, Cruz held a sizeable lead in the polls and it is no surprise to many that he defeated Sadler on Tuesday night.
Cruz's late July victory over Lt. Gov. David Dewhurst in the state's Senate Republican primary race and his victory in the general election could help the Republicans take control of the Senate from the Democrats.
While Cruz may not fit within the Latino mainstream, he stands to become one of the most prominent national Hispanic politicians. He joins two other Latinos in the Senate, Bob Menendez (D-NJ) and Marco Rubio (R-FL)..
"It's very exciting to see a growing field of Hispanic Republicans seeking higher office. Ted Cruz, like Republicans across the ballot, will continue to address the top issue for Latino voters in this election: jobs and the economy," Republican National Committee Spokeswoman Alexandra Franceschi said in early August.
While Cruz's Tea Party-backed rise has drawn comparisons to Rubio, the Florida lawmaker who rode a wave of anti-establishment anger to a U.S. Senate seat in 2010, Cruz appears to have weaker relationships with the Latino community than Rubio.
Raised in the heart of the Cuban exile community in South Florida, Rubio is a product of his environment. He speaks Spanish fluently and gives regular interviews to Spanish-language media. He opposes the Cuban regime loudly and frequently.
His presence provides a visible symbol that the Republican Party is open to Hispanics.
Cruz, by contrast, is a Cuban-American in a state dominated by Mexican Americans, and he speaks his ancestral language with difficulty.
"My Spanish is lousy," Cruz said in an appearance on Fox News.
Cruz doesn't spend much time talking about Cuba, an issue that holds little interests for Texans. The only foreign policy issue he raised on the campaign trail was the need to secure the U.S.-Mexico border—an appeal that resonates more strongly with Anglo voters than Mexican-Americans, many of whom have family on both sides.
"His presence provides a visible symbol that the Republican Party is open to Hispanics," Mark Jones, a professor at Rice University, told Fox News Latino.
But Cruz's importance for the Latino community may remain symbolic, according to Jones. Cruz has not taken a leading role in cultivating the Latino electorate the way conservative Texas Hispanics like George P. Bush, the nephew of former president George W. Bush, have, Jones says.
"He doesn't appear to have a great deal of interest in becoming a Hispanic politician," Jones said of Cruz. "He wants to be a Republican politician."
Follow us on twitter.com/foxnewslatino
Like us at facebook.com/foxnewslatino