Election 2012 Reporter's Notebook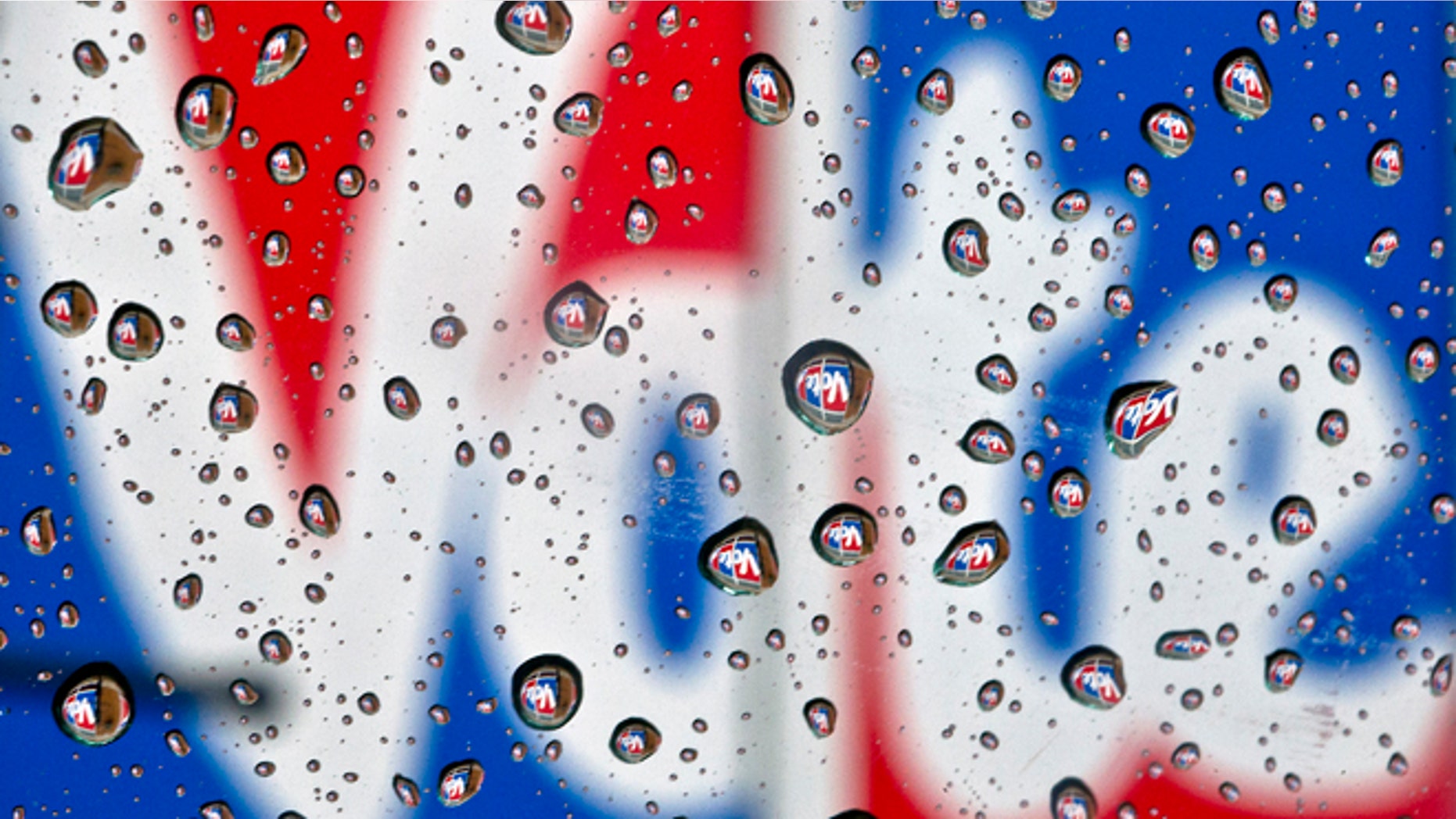 Through Election Day, on Nov. 6, the Fox News Latino staff will provide a daily buffet of vignettes from around the nation of news and features relating to everything from the presidential election to state races where Latinos, or Latino communities, play a key role.
October 29
Second Term Priorities
President Obama says in an MSNBC interview that his top priorities for a second term would be reducing the deficit and working on comprehensive immigration reform.

"Well, there's no doubt that our first order of business is going to be to get our deficits and debt under control," Obama said in the interview, released Monday, adding that then immigration "reform I think is there to get done."
He said he hoped to get bipartisan support because Republicans "can't continue to alienate the fastest-growing segment of the country…it's the right thing to do."
Obama made a similar pledge last week in an editorial board interview with the Des Moines Register. In that interview, he said that GOP alienation of Latinos could help him win the election.
October 26
Liar, Liar.... Arizona-Style
Arizona's Senate candidates are sparring in a war of words to see who is the least truthful.
Sen. John McCain says a new TV commercial by Democrat Richard Carmona gives the incorrect impression he's endorsing Carmona in the race for Arizona's open U.S. Senate seat.
The ad shows McCain and Sen. Jon Kyl making favorable comments about Carmona at a 2002 hearing over Carmona's confirmation as surgeon general.
The GOP senators endorsed Republican Jeff Flake in the race.
The spot never explicitly says the senators endorsed Carmona.
Text on the screen says the comments were made at the 2002 hearing.
McCain says ad gives the impression his comments were made recently.
McCain says he wasn't taking back his 2002 comments, but notes he had more faith in Carmona back then.
The Carmona campaign says the ad was never intended to give the impression the senators endorsed Carmona.
Carmona's rival in the campaign, GOP Senate candidate Jeff Flake, is also taking some flak.
During a recent debate, Flake argued that he has worked across the aisle on comprehensive immigration reform, but Carmona is calling his bluff.
"The congressman talks about his bipartisanship, but the fact is that's not true," Carmona said, according to ABC. "The fact is that when he talks about Congressman Gutiérrez about immigration, I called Congressman Gutiérrez spokesman. His words were, 'Congressman Flake abandoned me on immigration. When it was convenient he was with me. When he wanted to be a senator, he left."
Somebody ought to get out a polygraph.
The Associated Press contributed reporting to this story. 
Identification Required -- NO Exceptions
CHICAGO, Illionois -- An election judge in Illinois doesn't bend the rules for anyone.
President Barack Obama witnessed that when he went to cast his ballot early Thursday, and was told by the election judge that he had to show a form of identification first.
And so Obama complied (of course), telling the election judge at the South Side Chicago voting site: "Now ignore the fact that there's no gray hair on that picture. I'm just glad I renewed my driver's license."
Illinois does not have a voter ID law, but requires that identification be showed for people voting early.
It was the first time a sitting presidential nominee voted early and reflects the Obama campaign's strategy to encourage as many voters as possible to vote early or by absentee ballot. About 35 percent of the electorate is expected to vote before Election Day.
Includes material from The Associated Press.
October 25
Florida is Hot -- Politically, Too
KISSIMMEE, Florida -- Floridians are getting some R & R this weekend -- Romney and Rubio.
U.S. Sen. Marco Rubio will be joining Republican presidential candidate Mitt Romney in various places in Sunshine State on Saturday. President Obama and his campaign surrogates also have been making frequent stops, hoping to win the hearts and votes of Floridians.
Florida is as hot politically as it is meteorologically -- in terms of its number of votes in the Electoral College, Florida is the largest of the nine states both sides are competing hardest to win. Florida has 29 of the 270 electoral votes a candidate needs to become the next president. It has nearly 4.6 million Democrats and more than 4.1 million Republicans. About 2.4 million Florida residents aren't registered with a party. George W. Bush won Florida in 2000 and 2004, but President Obama got the nod in 2008.
According to a recent polls, 50.7 percent of Florida Hispanics polled said they would vote for Obama, while 44.2 percent told pollsters that they would vote for Romney. Cuban-American voters were an exception, with most of them saying they prefer Romney. Earlier this month, San Antonio Mayor Julian Castro visited the state to sing the president's praises to Latino voters.
Includes material from The Associated Press.
October 24
Strategic Surrogates
WASHINGTON -- It hardly was a case of just happening to be in the neighborhood.
Bruce Springsteen and former President Bill Clinton appeared together in Ohio last week to make the case for President Barack Obama. GOP challenger Mitt Romney has dispatched U.S. Sen. Marco Rubio around the freshman politician's home state, Florida, as well as Nevada and Colorado.
They, along with dozens of other celebrities and elected officials, are blitzing through battleground states in the White House race's final days. Their goal is to give the presidential campaigns a daily presence in key states even when the men at the top of the ticket pitch for votes somewhere else.
But these surrogates aren't just viewed as a bonus by the campaigns. They're deployed strategically to help shore up crucial constituencies.
Springsteen and Clinton, two heroes of the middle class, campaigned together last week in Ohio, where white, working-class voters make up about half the electorate. Romney dispatched Rubio to woo Hispanics in Florida, Nevada and Colorado, where Latinos are sizable part of the electorate.
Based on reporting by the Associated Press.
Latinos Are Front and Center in Texas Races
AUSTIN, Texas -- Latinos from both parties are the stars of some of the Lone Star state's most exciting elections.
Where to begin? There's that other Castro twin, Joaquin, brother of San Antonio Mayor Julian Castro, who had his national breakout moment as the keynote speaker of the Democratic National Convention in September. Joaquin, a state representative, seems on a sure track to Congress, to replace retiring longtime Democrat Rep. Charles Gonzalez, who is chair of the Congressional Hispanic Caucus.
Then on the other side of  the political aisle is Tea Party favorite Ted Cruz, who is up against former Democratic lawmaker Paul Sadler in a race to replace retiring U.S. Sen. Kay Bailey Hutchison. Cruz took his campaign into the general election, while Sadler offered a moderate alternative.
But Democrat Pete Gallego's challenge to incumbent U.S. Rep. Quico Canseco is the most-watched congressional campaign in Texas in 2012, with the national Democratic Party hoping to add one more blue seat in Congress. Former U.S. Rep. Nick Lampson, a Democrat, is also fighting to return to Washington and replace retiring Congressman Ron Paul. The state added four seats in Congress, thanks to the state's rocketing population growth, mostly from minorities.
Based on reporting by The Associated Press.
Conservative Republican Richard Carmona Has Raised Mucho Dinero
Republican candidates for the Senate in conservative-leaning states generally outraised their Democratic opponents in the latest fundraising quarter ending Sept. 30, but Arizona proved an exception as former surgeon general Richard Carmona, a Democrat, raised nearly $500,000 more than Republican Jeff Flake.
In conservative Arizona, Carmona's report showed that he raised $1.8 million between early August and the end of September, while Flake reported raising nearly $1.3 million. The Flake campaign maintained a slight edge in cash on hand, though. The race has turned nasty in recent days with Flake's campaign airing ads that feature's Carmona's former boss at the Department of Health and Human Services accusing Carmona of having "issues with anger, with ethics and with women." Meanwhile, Carmona has aired an ad attacking Flake as a lawmaker who helps himself and not veterans.
Based on reporting by The Associated Press
Follow us on twitter.com/foxnewslatino
Like us at facebook.com/foxnewslatino