Election 2012: Maryland Passes Version of DREAM Act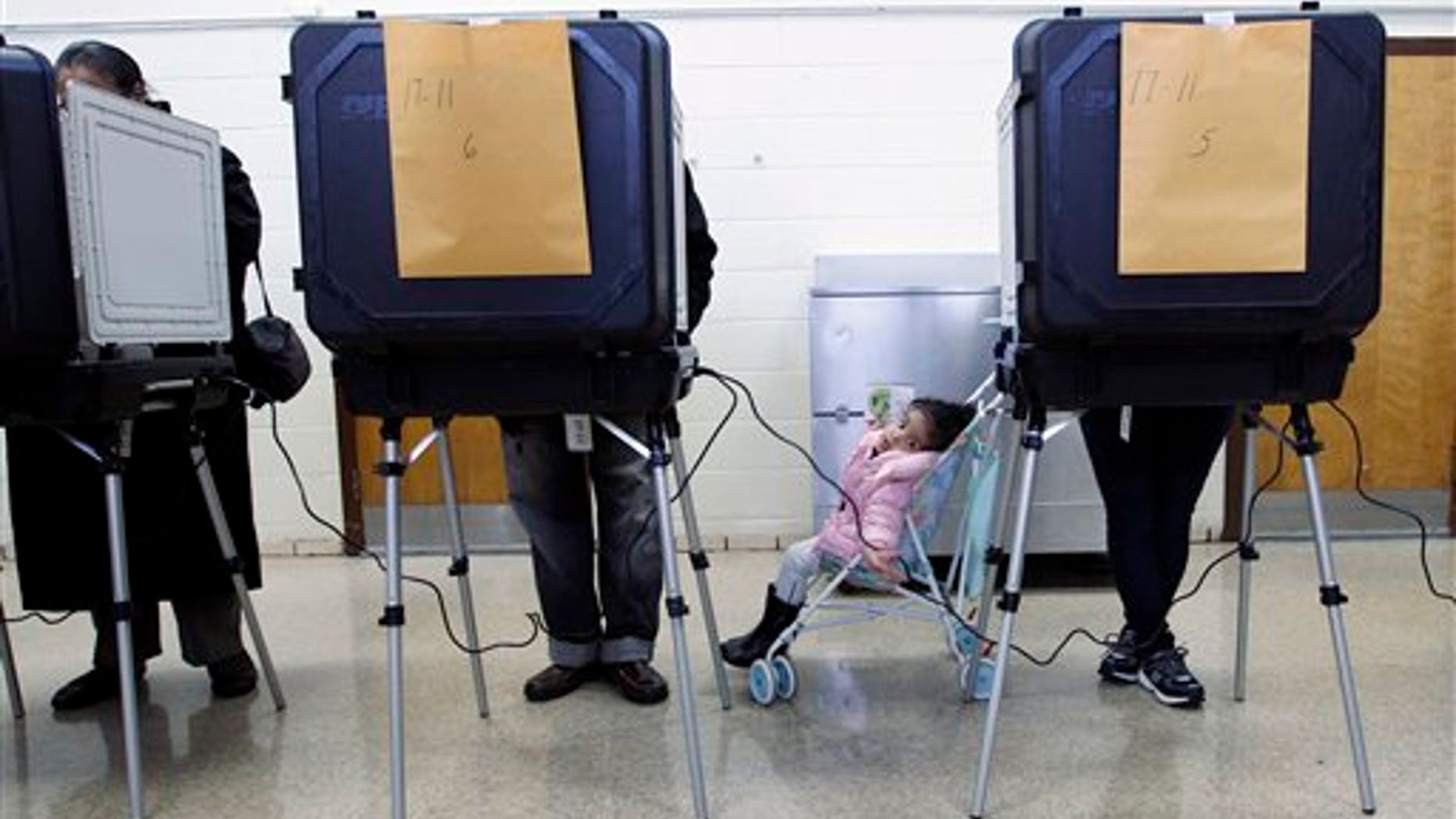 Undocumented students in Maryland were celebrating Tuesday after voters approved a version of the DREAM Act that allows undocumented immigrants to pay in-state tuition at public colleges passed in Maryland.
The law gives undocumented immigrants a break on in-state tuition rates if they attend a Maryland high school for three years and if they or their parents can show they filed state income taxes during that time.
"We rejoice and give praise that Marylanders pushed our state out in front as a beacon to other states and to our president in how we treat the stranger in our midst," said Bishop Douglas Miles, chair of the Maryland Industrial Areas Foundation. It is a consortium of Maryland congregations, schools and community groups that has been a strong supporter of the ballot question.
Critics said the measure would be too costly -- analysts estimated it would cost the state $3.5 million per year. But, according to the Baltimore Sun, researchers claimed the state would benefit by having more college educated people who would pay higher taxes if they landed better jobs.
Kevin Bruffey, a 35-year-old Cockeysville resident, said the Dream Act would bring financial consequences. He described Maryland as already being a "sanctuary state" for undocumented immigrants due to other laws, and he said this law will draw more to the state.
"It's going to be a huge burden for the taxpayer," Bruffey said.
Maryland residents faced a variety of high-profile ballot questions this year, including whether to allow same-sex marriage and expanded gambling. Votes were very close on both measures.
On a separate ballot question, Maryland voters approved the state's congressional redistricting map. It had been petitioned to the ballot by opponents who said it had been gerrymandered to favor Democrats.
Voters also passed a constitutional amendment requiring elected officials to be suspended from office once convicted of certain crimes and removed automatically if they plead guilty or no contest. That tightens current law, which only removes someone from office at sentencing.
The tuition measure, signed by Gov. Martin O'Malley last year, was the first to be successfully petitioned to this year's ballot. It's been on hold pending the outcome of Tuesday's vote.
About a dozen other states have similar laws, but Maryland is the first that has approved it by popular vote.
Maryland residents also are choosing whether to expand gambling to legalize table games like blackjack and a casino near the nation's capital.
They will be making the call after more than $90 million has been spent by opponents and supporters, an unprecedented amount in Maryland for a single campaign.
Sayre Matthew, a 37-year-old Democrat, said she voted against more gambling, but not because she's opposed to casinos.
"I feel like we could get a much better deal," Matthew said in College Park, explaining that the dollars from gambling don't mean more money for education as has been advertised.
Retired medical assistant Carolyn Barton, a registered Democrat, said she enthusiastically supported gambling expansion.
"I think they need it here," Barton said after voting in Hagerstown. "I really think we'll get money for school."
Based on reporting by The Associated Press.
Follow us on twitter.com/foxnewslatino
Like us at facebook.com/foxnewslatino