Elderly care operators file RICO suit against union, citing 'intimidation, extortion'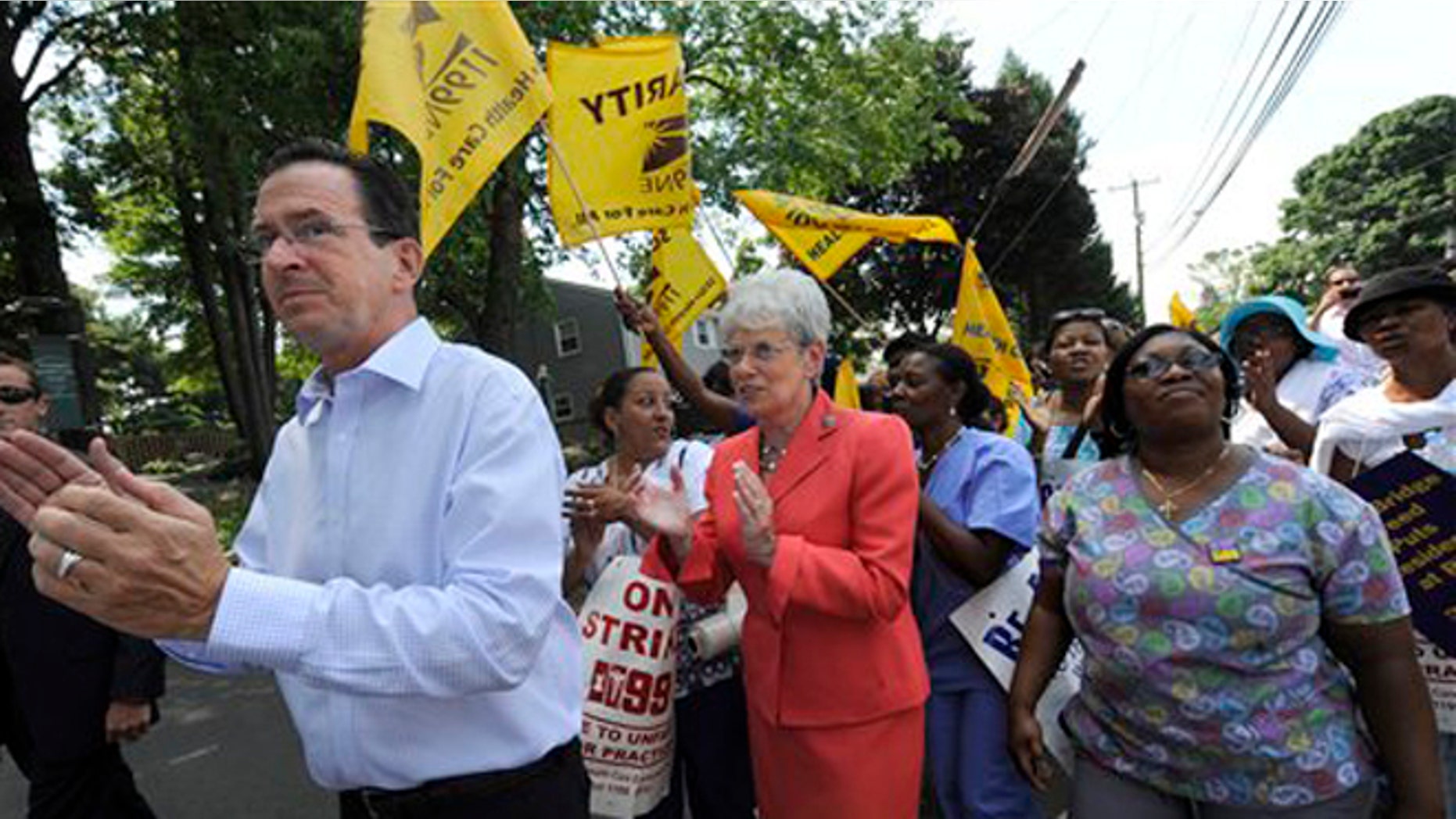 Two companies that operate senior-care facilities have filed a federal racketeering lawsuit against local SEIU chapters accusing them of engaged in a long-term pattern of "criminal sabotage, intimidation and other acts of extortion" in connection with an ongoing labor-contract dispute.
The so-called RICO suit -- usually filed against organized crime operations -- was filed Wednesday by HealthBridge Management LLC and CareOne Management LLC. The suit states the two SEIU chapters' alleged activities are a "coordinated illegal campaign" to put the companies out of business if they fail to yield to the union's demands.
The RICO, or Racketeer Influenced and Corrupt Organizations, statute allows for extended criminal penalties for acts related to ongoing criminal enterprise.
It was enacted as part of the Organized Crime Control Act of 1970 to eliminate the "infiltration of organized crime and racketeering into legitimate organizations operating in interstate commerce."
However, the statute is broad enough to include illegal activities relating to enterprises impacting interstate or foreign commerce.
"The announcement of HealthBridge's lawsuit against its own employees is just the latest in a series of aggressive actions by the company that has no basis in either fact or law," David Pickus, president of SEIU District 1199, said in a statement.
The sides are deadlocked in a roughly 21-month contract dispute involving such issues as pay, medical insurance and retirement plans.
Some of allegations are related to a strike in July at five Connecticut HealthBridge facilities. The alleged criminal sabotage occurred at three of the facilities and purportedly included union workers switched IDs on Alzheimer patients before the walkout.
In addition, the suit alleges personal attacks against one of the indirect owners of the two companies, Daniel E. Straus, to "intimidate him by invading his privacy, harassing him and impeding business and philanthropic activities" unrelated to the two companies, according to a joint press release by the companies.
The suit was filed in a U.S. District Court in New Jersey against United Healthcare Workers East, SEIU 1199, and New England Health Care Employees Union, District 1199, SEIU.
Service Employees International Union is the largest healthcare union in North America with roughly 1.1 million members.
Top Connecticut Democratic lawmakers including Sen. Richard Blumenthal and Gov. Dannel Malloy this summer threw their support behind the union in the protracted labor talks.
HealthBridge and CareOne are separate and independent but affiliated companies that operate long-term nursing care and assisted living healthcare facilities for the elderly.
HealthBridge manages 34 facilities in New Jersey, Connecticut and Massachusetts; CareOne manages 17 facilities in New Jersey. Corporate offices for both companies are located in Fort Lee, New Jersey.
Union official have said the workers voted in June to strike because HealthBridge acted unlawfully by ending negotiations and implementing the final offer. They said changes will result in at least 500 employees, including nurses and medical technicians, losing roughly $10,000 annually over the next six years.