Early turnout strong in Colorado recall effort on gun-control legislation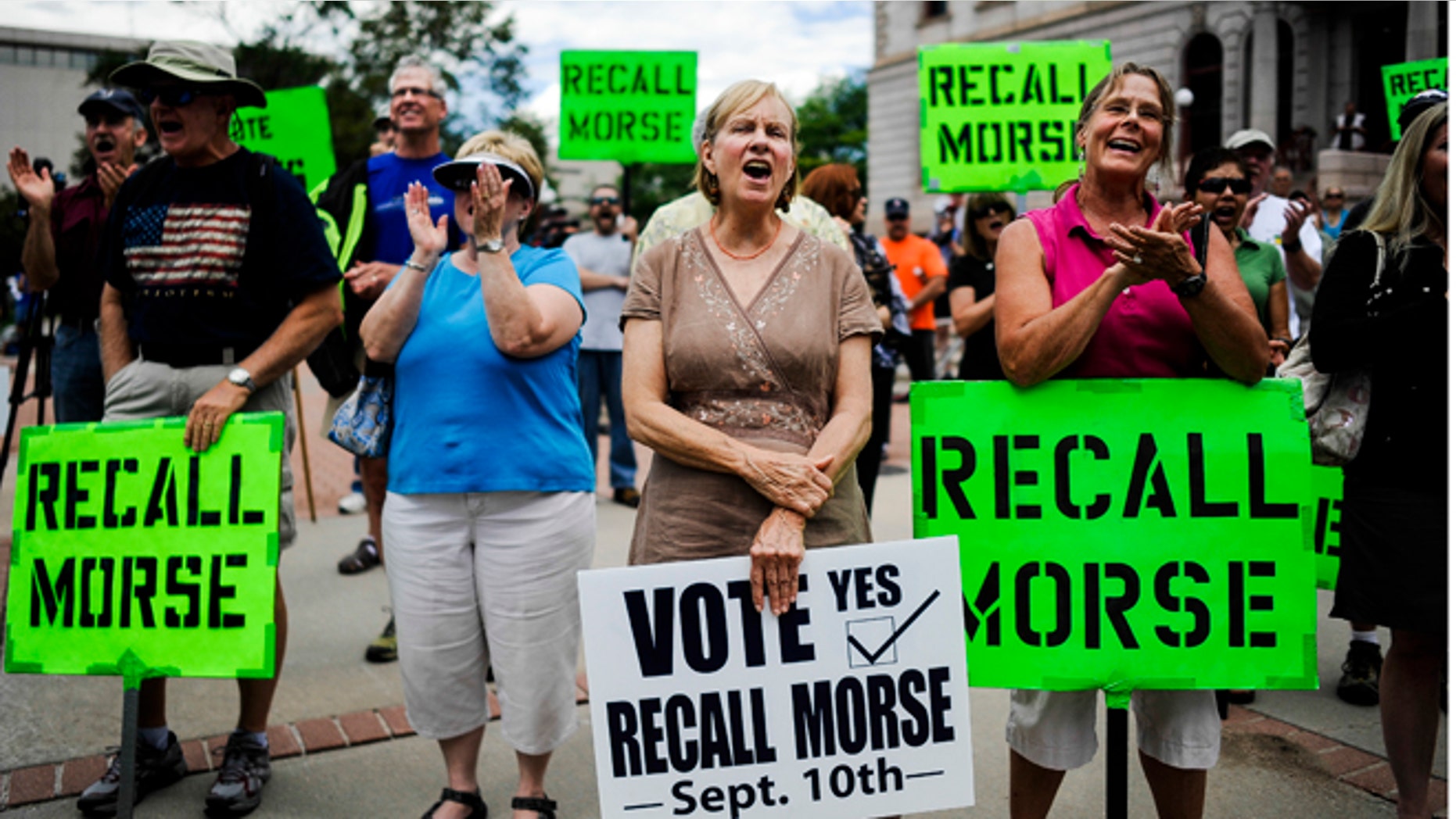 Colorado residents go to the polls Tuesday to vote on whether to recall two state senators who supported stricter gun laws in the aftermath of two 2012 mass shootings.
The recall vote effort appears to be the strongest backlash to such state votes -- considering Democratic-leaning Connecticut, Maryland and New York passed similar legislation without resulting in a recall effort getting on a ballot.
Gun rights advocates launched the recall initiative against Colorado Senate President John Morse and Sen. Angela Giron because they voted for stricter gun laws, including limiting the size of ammunition magazines and requiring universal background checks.
Early voting in Colorado's first legislative recall elections has been strong so far.
Some voting centers opened early Friday in Morse's El Paso County district after lines formed on Thursday -- the first day of early voting there.
A spokesman for the clerk's office said turnout was similar to that on a busy day during a presidential election.
Early voting has been under way in Giron's Pueblo County district for a week with more than 7,000 people voting so far. More voting centers were added Thursday.
The states voted after shooter James Holmes, whose lawyer say he is mentally ill, killed 12 people and wounded 70 inside an Aurora, Colo., movie theater in July 2012 and after Adam Lanza six months later fatally shot 26 children and six adults inside the Sandy Hook elementary school, in Newtown, Conn., before killing himself.
President Obama also pushed for tighter federal regulations on guns and ammunition after the school shootings, but the effort failed to get support in Congress.
The Colorado recall effort was complicated this summer when a county clerk vowed to appeal a ruling giving third-party candidates more time to get on the Sept. 10 ballots. And the senators tried to have the recall blocked because of missing wording on the petitions.
"I have already been elected twice, I am excited by the prospect of being elected a third time," Morse said after his challenge failed.
The legislation they supported limits most ammunition magazines to 15 rounds and an expansion of background checks to include online and private firearm sales. Most Colorado sheriffs are also suing to overturn the laws, which took effect July 1.
Proponents of the recall and those who support the sheriffs' lawsuit said the new laws violate the Second Amendment.
The Associated Press contributed to this report.