Dream Come True: 3-Year Old is Governor for the Day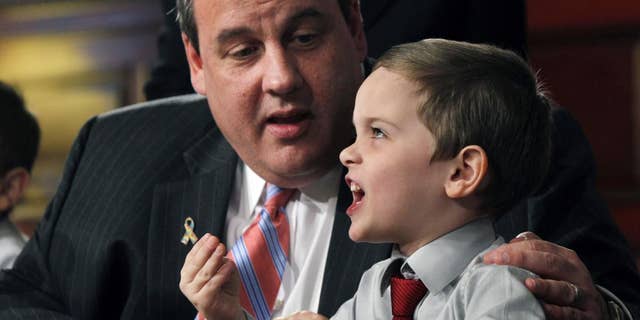 If you've seen the latest viral video of sobbing 3-year-old Jesse Koczon who can't be governor of New Jersey, you'll be happy to know he's finally gotten his day in the sun.
Wednesday afternoon real New Jersey Governor Chris Christie signed a proclamation appointing Jesse honorary governor for the day.
In the video, Jesse can barely breath he's crying so hard. At the prodding of his mom Jesse explains that people are telling him he can't be governor "because he's too small" despite the fact that he's "already in college." All the kid wants to do is be "Guvanah of New Juhsey!"
Last week Gov. Christie Tweeted, "Don't worry Jesse, people gave plenty of reasons why I couldn't be Governor, though being too small wasn't one of them."