Dozens of Activists Join Lawsuit in Battle for 'Tea Party' Name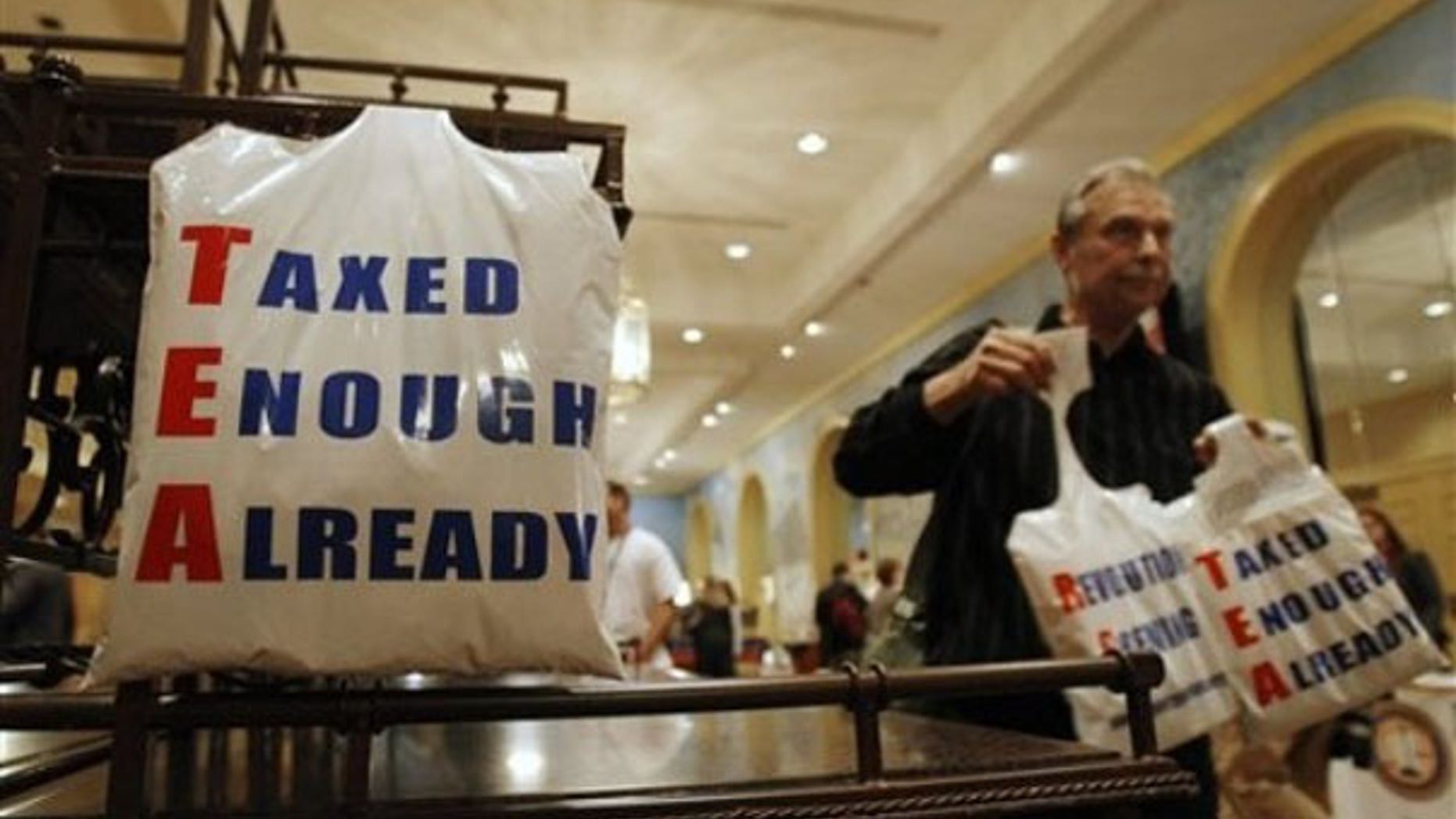 Dozens more Tea Party activists and groups have signed on to a lawsuit accusing a well-known Florida radio host and his associates of trying to "hijack" their movement.
A handful of conservative state activists filed a lawsuit last month against Doug Guetzloe, along with lawyer Fred O'Neal and another associate, after O'Neal filed papers last year with state officials registering the name "Tea Party" as an official political party -- and then allegedly warned other tea party groups to stop using that name.
The move triggered alarm among local groups since none of the other state Tea Party organizations operate as an official party. They feared the move to formally establish a "Florida Tea Party" would undercut their efforts.
The number of plaintiffs in the bizarre federal court case grew to 34 when legal counsel filed an "amended complaint" Wednesday.
"What started with six plaintiffs has grown to a coalition of almost three dozen activists and organizations united in defense of our movement," activist Tim McClellan said in a written statement.
They allege that Guetzloe's trying to shut down other Tea Party organizations in pursuit of a lucrative money-making scheme.
The suit is seeking a declaratory judgment from the court saying the defendants have nothing to do with the other Tea Party activists in the state and an order to stop them from threatening lawsuits against those groups using the "Tea Party" name.
Guetzloe told FoxNews.com earlier this month that he was just trying to take the movement to the "next level" and start putting up candidates under a formal "Tea Party" flag. Guetzloe described the speculation about his tea party motives as "absurdity," and said he's only interested in providing a platform for candidates to run.
Responding to the latest development, Guetzloe distanced himself from the new organization Thursday. He said that he is not a part of the "Florida Tea Party," but had merely been offering his "professional services" to help set it up.
He called McClellan a "liar" and said a motion to dismiss has been filed.
"This is a bogus lawsuit," he said.
He has also denied that he and his associates are trying to stop other groups from using the "Tea Party" name. "Florida Tea Party" is the only name that should be off limits for other organizations, he said.