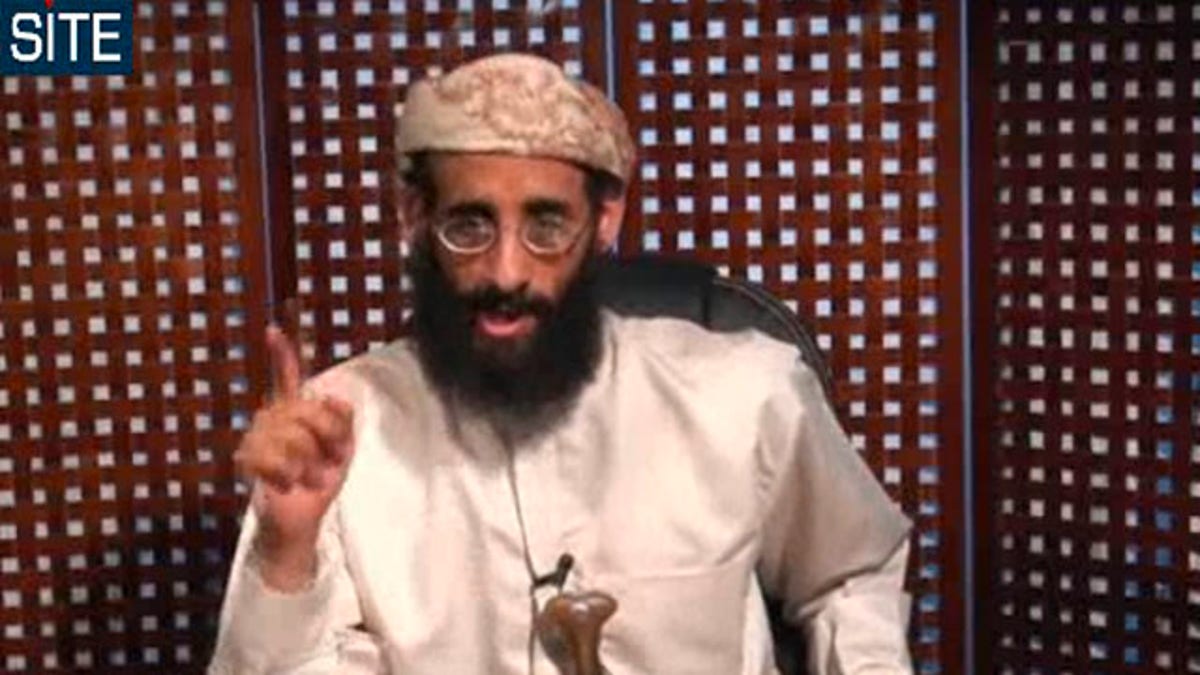 Nearly 14 years after Al Qaeda killed nearly 3,000 Americans in New York City, Shanksville, Pa., and at the Pentagon, there is disagreement over whether there were others inside the U.S. who knew about the plot in advance and aided the 19 hijackers, according to a special review commission.
"...There is ongoing internal debate within the FBI between the original (9/11 investigators) and the subfile team regarding the potential significance of some of this information," the 127-page report from the 9/11 Review Commission says. The commission was mandated by Congress to assess the FBI's transition from a criminal, law enforcement model to an intelligence-driven organization.
FBI Director James Comey acknowledged during a press event Wednesday that the 9/11 case remains "alive," but said there was no solid evidence a domestic support network had helped the hijackers. "We have no credible evidence that there were additional assisters or funders,'' the director said.
Fox News is told one of the points of disagreement is over American cleric Anwar al-Awlaki and the significance of his contacts with hijackers.
A member of the review team confirmed to reporters that they investigated the mysterious re-entry to the U.S. of al-Awlaki on Oct. 10, 2002 when he was held in federal custody at JFK international airport until FBI agent Wade Ammerman ordered his release despite an active warrant for his arrest.
The warrant for passport fraud was developed by the JTTF, or Joint Terrorism Task Force, in San Diego as a "holding charge" to pick up the cleric, and question him about his association with two of the hijackers in San Diego, and two other hijackers who attended his Virginia mosque.
Fox News' ongoing reporting has shown that al-Awlaki, the first American targeted for death by the CIA, was released from federal custody at JFK and then appeared within days in FBI agent Ammerman's northern Virginia counterterrorism investigation of Ali al-Timimi, an Islamic lecturer who was convicted of inciting jihad in 2004.
Details of al-Awlaki's re-entry, the role agent Ammerman played, and the cleric's appearance in the Timimi case were not provided to Timimi's defense during his original trial, and continue to be withheld during his appeal, with the government citing national security and classified information. Timini's defense team has said he did not know al-Awlaki well.
One of the panel members conceded they never interviewed Ammerman, who told Fox News as part of its investigation, "I don't think anyone wants me talking 'bout what I was involved in."
"We interviewed some FBI agents that were involved in this case as where we thought it was necessary. In this case I thought the evidence that we had seen and the information we were given was sufficient to reach that conclusion," said Bruce Hoffman, who is the director of the Center for Security Studies at Georgetown University and a member of the panel.
During his exit interview, former FBI Director Robert Mueller who ran the bureau during this period, did not rule out an effort to work with or recruit the cleric as an asset during the 2002 visit.
"I am not personally familiar with any effort to recruit Anwar al-Awlaki as an asset -- that does not mean to say there was not an effort at some level of the Bureau (FBI) or another agency to do so," Mueller said.
At the time, Mueller could not recall the contents of a classified memo sent under Mueller's name to then-Attorney General John Ashcroft on Oct. 3, 2002 -- seven days before the cleric re-entered the U.S. and was detained at JFK -- marked "Secret" and titled "Anwar Aulaqi: IT-UBL/AL-QAEDA." The heavily redacted memo was released after Judicial Watch sued in federal court for the cleric's records after he was killed by the CIA.
At Wednesday's press event, Comey was asked whether he would make the information public, given the cleric no longer had a right to privacy after his death in a 2011 CIA drone strike, and the bureau's position that there was nothing unusual about al-Awlaki's re-entry to the US in October 2002 and the FBI agent's role waiving him through.
"I'm not going to commit to what I'll do publicly about it but I am satisfied that the headline that we've described is accurate..With respect to al-Awlaki, that there was not an effort to develop it as a source at that point in time.
Asked whether it was a coincidence that Ammerman told Customs to release the cleric, despite the active warrant,and al-Awlaki then showing up in Ammerman's case, Hoffman said, "I think there's people in the bureau that could answer that. Again, I don't want to cross into sources and methods but we looked at that very seriously. The only reason we didn't interview is because there was nothing there. At least that's my -- I don't want to speak for my colleagues. My own conclusion is there was nothing there."
Asked if he knew what happened, Comey said "I'm comfortable the matter was handled appropriately that the inference - which I guess you did fairly draw -- is not accurate. Your inference is wrong. I don't know what I could do to convince you otherwise. It's not a matter I'm going to discuss in detail here."
What is striking is the JTTF devoted significant resources to develop the arrest warrant for the cleric in 2001, and the FBI devoted the Special Surveillance Group, the bureau's highest level of surveillance, to track al-Awlaki well into 2002. Yet in October of that year, at a time when dozens of Muslim men were held on material witness warrants with no known connection to the hijackers, an FBI agent waived Awlaki into the country, and there is no evidence the FBI did surveillance or interrogated him.
What prompted the bureau to so thoroughly change its approach to, and surveillance on, the cleric is not publicly known.