DHS chief said he wants to end long-term detention of immigrant families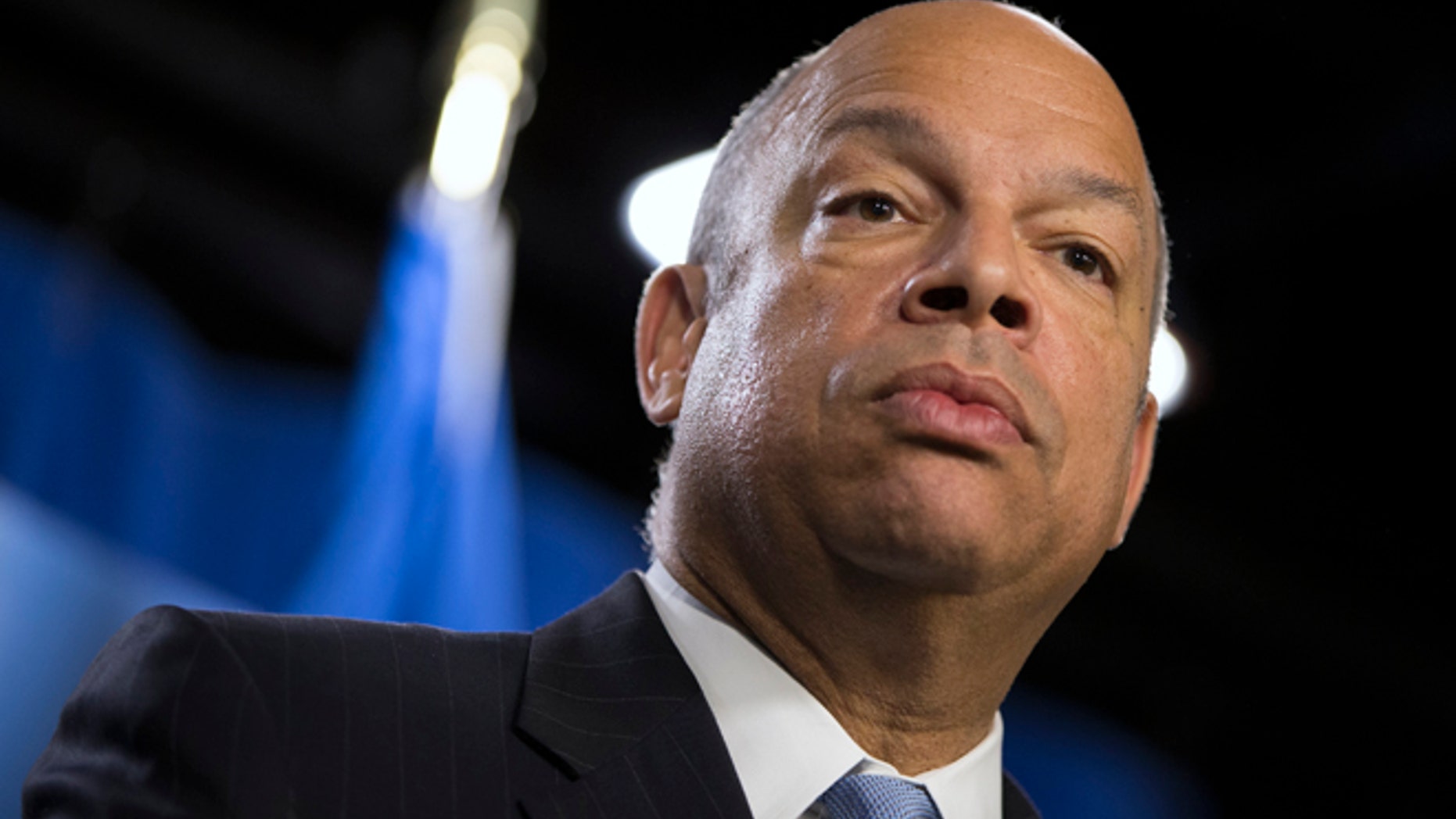 In the face of growing criticism, the Department of Homeland Security said Wednesday it plans to overhaul the family detention centers that house undocumented immigrants.
Homeland Security Secretary Jeh Johnson said that after personally visiting several family detention centers this week, including the Karnes facility in Texas, he concluded that the temporary shelters can no longer operate as they have been.
The shelters became inundated with undocumented immigrants last year after a border surge that saw thousands of mostly unaccompanied minors cross the border illegally. The family detention centers are designed to hold mainly mothers and their young children for months at a time – though some have been held for as long as a year – as they await their immigration court hearings.
Critics have called the centers un-American and inhumane. They have been likened to jails that subject children and mothers to more psychological trauma. The Department of Justice has long argued that detaining parents and their children guarantees that they will show up to their immigration court date and not flee.
"I have reached the conclusion that we must make substantial changes in our detention practices with respect to families with children," Johnson said in a statement. "In short, once a family has established eligibility for asylum or other relief under our laws, long-term detention is an inefficient use of our resources and should be discontinued."
Johnson's announcement, made only days after seven members of Congress visited two private family detention facilities in Texas, comes amid mounting criticism from both lawmakers and activists to shutter the facilities.
Among the reforms announced by Johnson was a plan to offer to release families at the detention centers – with a reasonable bond or other conditions – who are successful in stating a case of credible or reasonable fear of persecution in their home countries.
I have reached the conclusion that we must make substantial changes in our detention practices with respect to families with children.
Although he acknowledged changes are needed, Johnson defended the use of the family detention centers saying that they allow for the speedy removal of migrants who would not qualify for a relief from deportation.
"Our larger hope is that Central American families will heed our repeated calls to find a safe and lawful path for the migration of children to the United States," he said. "I have personally seen enough to know that the path of illegal migration from Central America to our southern border is a dangerous path and it is not for children."
The border surge helped to drastically expand the use of family detention centers. A Fox News Latino report found that before last summer there was only one shelter and 96 beds nationwide dedicated to housing undocumented families. There are currently more than 3,000 beds nationwide in three family detention centers.
More than 2,100 undocumented immigrants are currently housed at these centers, mainly in two new centers in Dilley and Karnes in Southern Texas. Running at full capacity, the centers that serve as temporary shelters could cost the federal government $345 million a year.
Despite assurances from Johnson and other DHS officials that these centers have helped stem the tide of migrants across the U.S. southern border with Mexico, critics both in Congress and in activist circles have mixed feelings about Wednesday's announcement.
"There is no middle ground here," B. Loewe, an immigration rights activist with the #Not1More campaign told Fox News Latino. "This placing of children in jail and the feeding of xenophobia has no place in our society."
This sentiment was, at least partially, voiced by a diverse group of Democrats, including Democratic leader Nancy Pelosi of California, New York Rep. José E. Serrano and Texas Rep. Rubén Hinojosa.
"We believe it is undeniable that detention in a secure facility is detrimental to mothers and children and is not reflective of our values as a nation," the lawmakers wrote in a jointly signed letter to Johnson. "Children require special protections and should not be placed in jail-like settings."
The centers came under fire recently after a 19-year-old attempted suicide at one of the facilities.
When Fox News Latino recently visited a detention center in Berks County, Pennsylvania, there were 44 undocumented students in the facility's makeshift classrooms. Adults at the center had access to health care, food and were able to take Zumba classes, among other activities.
While reforming the detention centers is a positive step, immigration activists say that the more important progress would be getting these families out of the centers and into communities where they don't feel like prisoners.
"This is an important development," Don Kerwin, the executive director of the Center for Migration Studies, told FNL. "Letting people out on bond achieves the same purpose as a detention center without keeping them locked up."