Detroit's City Council spends time weighing in on Zimmerman case, puts Motor City issues on back burner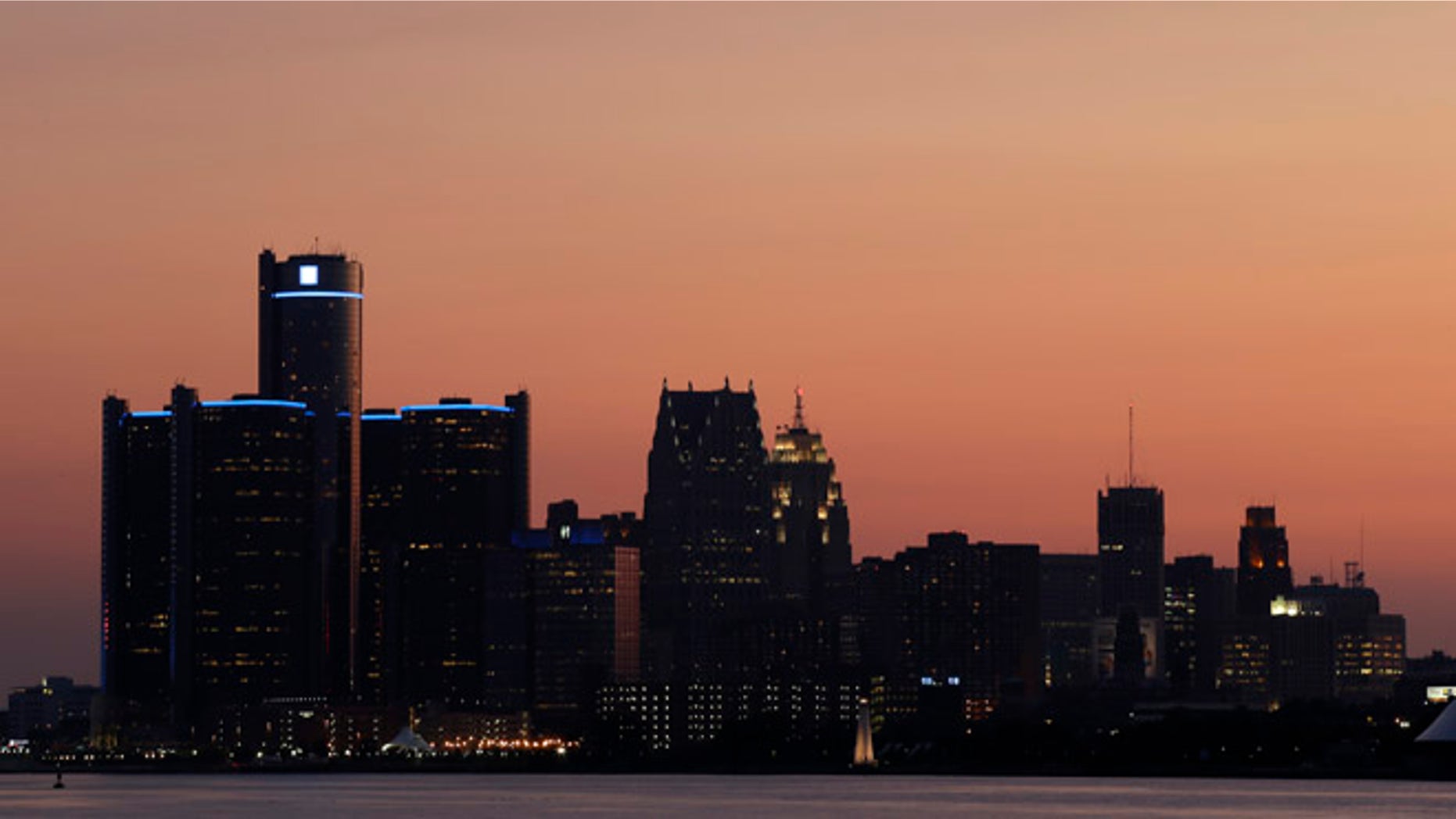 Detroit's City Council has come under fire for spending time this week writing, voting and passing a resolution supporting a federal investigation into George Zimmerman instead of focusing on its own financial blunders and ballooning crime rate.
Zimmerman, a Florida neighborhood watch volunteer, was acquitted July 13 in the shooting death of teenager Trayvon Martin.
The unanimous vote by the members of the Detroit council on a crime that took place six states and hundreds of miles away came just two days after the Motor City's latest gun-related death – its 176th homicide of the year.
Tuesday's resolution called for a federal investigation to see whether civil rights charges are warranted against Zimmerman.
The measure, sponsored by Councilwoman JoAnn Watson, jump-started a discussion in Detroit over what some called the city's lack of leadership and the need for city officials to first patch up problems in their own backyard.
According to the city's website, Detroit has one of the country's few full-time city legislative bodies. It's made up of nine members who are elected to four-year terms.
Watson defended the decision to take up the Zimmerman topic because she said it opens up the discussion of race – Zimmerman is Hispanic, Martin was black - but not everyone agrees.
"Sure, the city's in bankruptcy. Detroit is flat broke. Pensioners are about to lose their livelihoods, and Southeast Michigan has sailed over the precipice of financial ruin. All of this happened while the Council continued, for decades, to squawk at each other," conservative columnist Robert Laurie wrote.
"Outsiders were portrayed as the source of the city's ills as the council continued on its path to ruin," Laurie said."Everything that occurred within Detroit's borders was blamed on something outside of Motown. Theft was the fault of the national economy. Poverty was the result of American racial norms. Violence was simply a reaction to hostile suburbanites."
According to city crime statistics, there have been 176 homicides in the first seven months of 2013. There have been 5,853 aggravated assaults and the city has processed 1,766 guns. Those numbers are actually an improvement from 2012 which saw a total of 411 homicides, up from 377 in 2011. Last year came in as the second deadliest year per capita in Detroit's history behind 1987.
Last week, Detroit, once hailed at as a symbol of American pride, was forced to declare bankruptcy.
The city's state-appointed emergency manager Kevyn Orr noted in the court filing that the city needed to tackle widespread blight, including many abandoned homes and other buildings. More than a third of its buildings are abandoned, he said, and 40 percent of its residents now live in poverty.
The city has long-term debts of at least $18 billion and the bankruptcy process could take up to a year.
While many experts say there is no clear-cut path to getting Detroit back on its feet others, like Laurie, maintain it doesn't help when city officials lose their focus.
City officials and police did not respond to multiple requests for comments by FoxNews.com.