Despite hoopla, Latino down ballot candidates were not impacted by Trump effect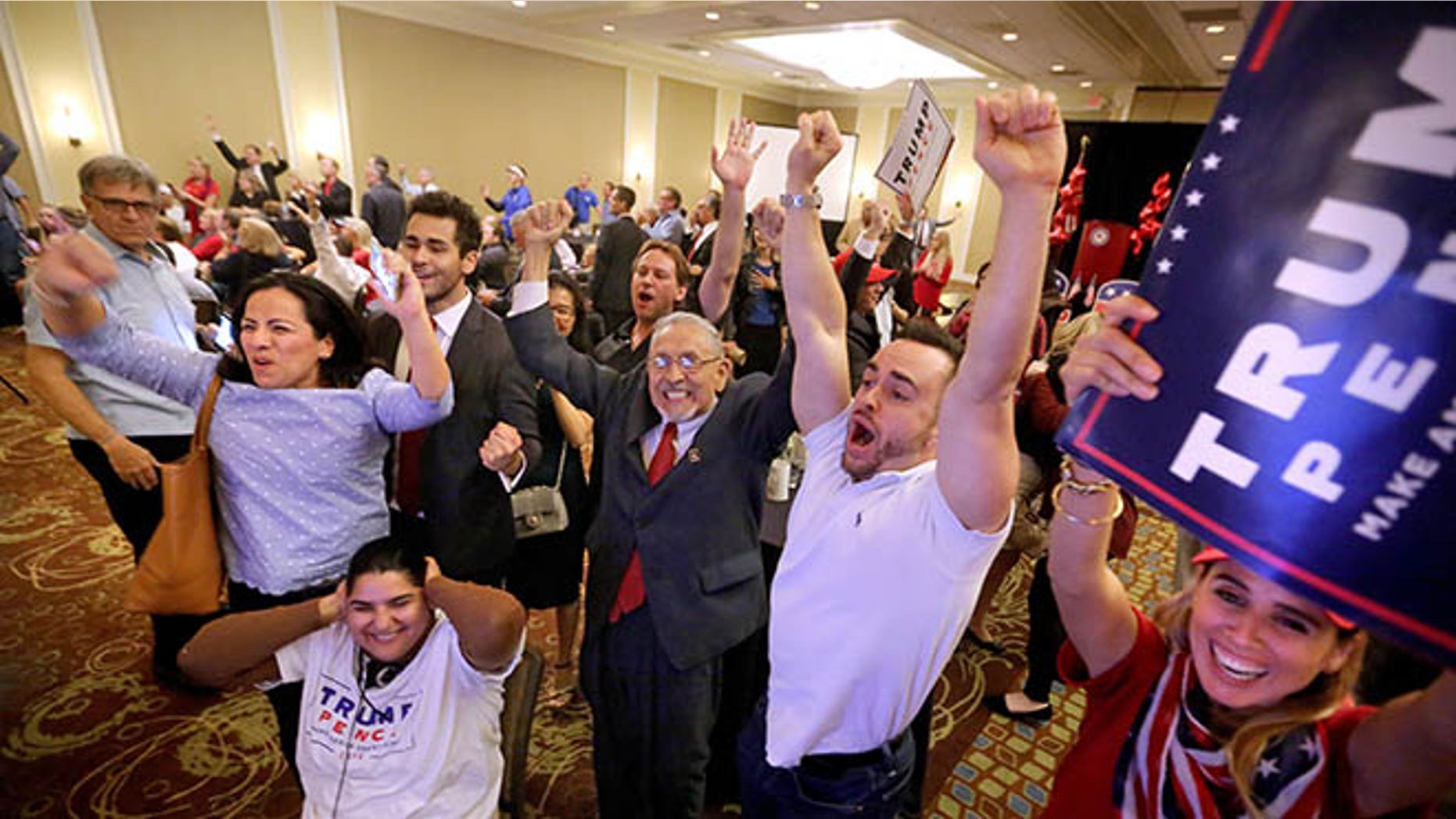 Miami – For all the buzz about Donald Trump negatively impacting down ballot Republican candidates, especially Latino politicos in South Florida, the threat never really materialized, according to experts and Republican Party insiders.
Nelson Diaz, chairman of the Miami-Dade Republican Party, said resounding wins by U.S. Sen. Marco Rubio and U.S. representatives Carlos Curbelo, Mario Diaz-Balart and Ileana Ros-Lehtinen shouldn't come as a shock. "The down ballot effect was never really there," Diaz-Balart told Fox News Latino. "Clearly, the polls were horrifically wrong."
Armando Ibarra, vice president of Miami Young Republicans and principal of political and consulting firm Ai Advisory, said Trump only experienced a small exodus of GOP voters, which in turn helped others in state and congressional races win.
"A lot more Republicans came home than Democrats," Ibarra said. "I don't think the down ballot effect Democrats were hoping for ever manifested itself, except in a couple of swing districts at the state level."
For instance, Miguel Diaz de la Portilla lost his state senate seat to Democrat Jose Javier Rodriguez in a newly redrawn district that tilts blue. "The Trump effect played a big role in Miguel's loss," Ibarra said. "People voted against a very sensible Republican who is nothing like Trump."
At the same time, Republicans picked up another state seat when Frank Artiles beat Democratic incumbent Dwight Bullard to represent a district in south Miami-Dade, Ibarra noted.
Diaz-Balart said media reports and polls predicted Florida Republicans would lose seven legislative seats because of Trump. "We only lost one and won another that no one expected us to win," he said. "It was BS that Trump was going to drag everybody down."
Emiliano Atuñez, a political consultant who has worked Republican congressional campaigns, said he was expecting Curbelo to lose a tight race to Democrat Joe Garcia even though the congressman was one the first Republican politicians to denounce Trump and say he wasn't voting for the billionaire developer. Curbelo finished 12 points ahead of Garcia on Election Day.
"I really thought Curbelo was going to be hurt by Trump because he is competing in a swing district," Atuñez said. "I also [expected] Rubio to be in a dogfight. His opponent Patrick Murphy was no pushover."
In the end, Rubio gained a larger share of Florida voters than Trump did and Curbelo outperformed the presidential race winner in his district. "That shows me that the numbers would have been more devastating for Democrats if Trump wasn't the Republican nominee," Atuñez said. "Trump won Florida by a razor-thin margin. If the Republicans would have had a candidate who was more mainstream, the margin of victory would have been higher."
Although Diaz-Balart counters that he heard from many GOP voters who expressed anger at Republican candidates who disavowed Trump. "I heard from Hispanic Republicans in Miami-Dade that they would not vote for anyone who trashed Trump," Diaz-Balart said. "People were calling our party office to complain and they weren't voting for those who didn't support Trump."