Democrats Scramble After Nebraska Senator Announces Retirement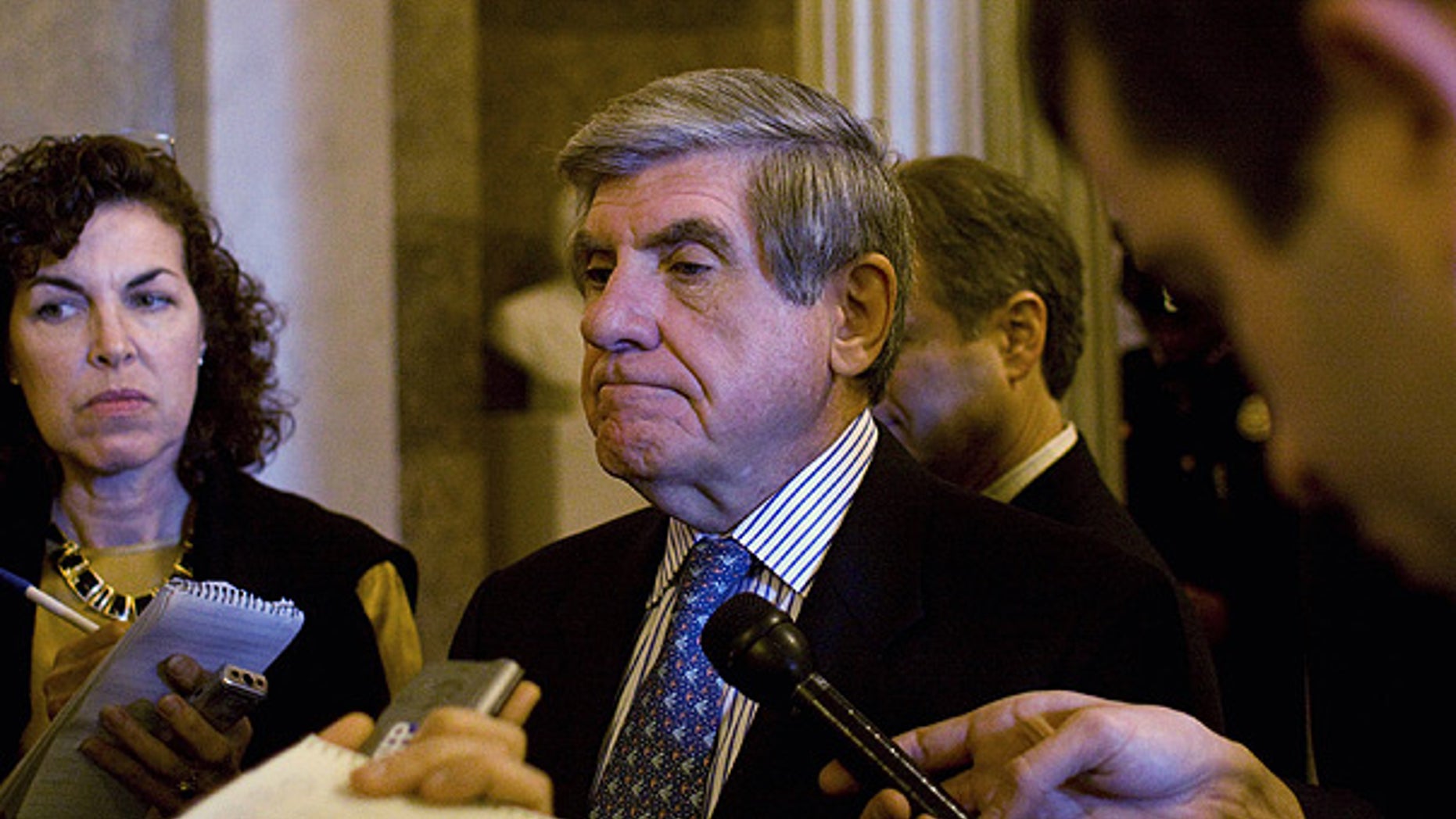 WASHINGTON – Democrats lamented U.S. Sen. Ben Nelson's decision to retire rather than seek a third term in Nebraska, fearing the move sets up Republicans for an easy and crucial victory in their effort to reclaim control of the chamber next year.
Nelson, the lone Democrat in Nebraska's five-member congressional delegation, faced a tough re-election campaign against a large group of Republican challengers who have spent the past several months attacking his support for President Barack Obama's health care overhaul and federal stimulus legislation.
Republicans must net four seats to take back the Senate in 2012, and Nebraska now looks to be an easy pickup. There are no Democrats in line to take Nelson's place in the increasingly conservative state. He joins several other Democrats to retire from the Senate, including Virginia's Jim Webb and North Dakota's Kent Conrad.
After months of speculation that he would leave office, the 70-year-old conservative Democrat told supporters in an emailed statement Tuesday that he felt it was time he "step away from elective office, spend more time with my family, and look for new ways to serve our state and nation."
"Therefore, I am announcing today that I will not seek re-election," said Nelson, a former two-term governor. "Simply put: It is time to move on."
Democrats banking on Nelson's ability to leverage his centrist stances and capture statewide races were left scrambling; many state activists acknowledged being taken by surprise.
While some floated the names of state Sen. Steve Lathrop of Omaha and Nelson's former lieutenant governor, Kim Robak, as possible contenders, many said it was too early to know who might run. Messages seeking comment were left for Lathrop and Robak.
A dream candidate for Democrats: former Nebraska Sen. Bob Kerrey. Traveling in India on Tuesday, Kerrey told The Washington Post, "Ben's retirement is a huge loss for Nebraska. I am very sad he's leaving. That is as far as I am going (right now)."
Democrats acknowledged the party will face a steep uphill battle to hold on to Nelson's seat, but pointed to a crowded Republican primary field with no obvious front-runner. The contenders include Nebraska Attorney General Jon Bruning, state Treasurer Don Stenberg, state Sen. Deb Fischer, and investment adviser Pat Flynn.
"This virtually guarantees a Republican victory in 2012," said University of Nebraska Lincoln political scientist Mike Wagner. "There's almost no scenario in which a Democrat can win -- especially at this late stage."
National Republican party leaders also have encouraged Gov. Dave Heineman to join the race, but Heineman has said it would take a lot to persuade him to run.
The Senate's Democratic campaign chairman, Sen. Patty Murray of Washington, said she expected that Republicans would "have their hands full with a very divisive primary in the state, which will provide an opportunity for Democrats to remain competitive."
A two-term governor before winning a Senate seat, Nelson has recently expressed dismay about a divided Congress' inability to pass meaningful legislation, frustration that echoed in his statement Tuesday.
"I encourage those who will follow in my footsteps to look for common ground and to work together in bipartisan ways to do what's best for the country, not just one political party," he said.
Even as Nelson wavered about a re-election bid, he piled up campaign cash, hired a campaign manager and watched his party spend more than $1 million on ads supporting him. The preparation left him with more than $3 million in campaign cash on hand last month, about twice his nearest competitor.
Nelson first was elected to the Senate in 2000, defeating Republican contender Stenberg to replace the retired Kerrey, and positioned himself as a centrist supporting both Democratic and Republican legislation.
He was one of only two Senate Democrats to support a failed Republican bid to block new federal controls on power plant pollution that blows downwind into other states earlier this year.
However, Nelson's vote in favor of Obama's signature health reform measure left the Republicans confident they could beat him next year. The health reforms are strongly opposed by many Nebraska conservatives, and after the vote Nebraska Republicans immediately kicked off a "Give Ben the Boot" campaign.
Nelson also was one of five Democratic senators targeted by a national conservative group with ties to Republican strategist Karl Rove. The group, Crossroads GPS, spent $1.6 million on ads attacking Nelson as well as Sens. Bill Nelson of Florida, Clair McCaskill of Missouri, Jon Tester of Montana and Sherrod Brown of Ohio -- all considered top targets by national Republicans in 2012.
"For once Senator Nelson has listened to Nebraskans," Nebraska Republican Party Chairman Mark Fahleson said Tuesday. "The Nebraska Republican Party is more focused than ever on electing another conservative Republican to join Sen. Mike Johanns and recapturing the U.S. Senate so that we can reverse the damage done by Ben Nelson, Washington Democrats and the Obama Administration."
Nelson upset incumbent Nebraska Gov. Kay Orr in 1990 to earn his first statewide office and was re-elected in 1994 by a landslide. In 1996, he reneged on a campaign pledge that he would not seek higher office while governor and announced his candidacy for the Senate seat vacated by the retiring Sen. Jim Exon.
Omaha millionaire businessman Chuck Hagel soundly defeated Nelson in that Senate race, but the two later served as colleagues when Nelson was elected in 2000.
Stenberg thanked Nelson for his service, but said Nebraskans need "a genuine, lifelong conservative who is committed to serving his country -- not to personal financial gain."