Democrats Release Ad Aimed at Latino Voters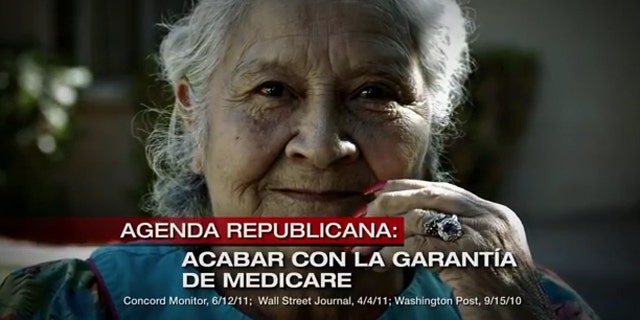 The politcal ad wars targeting Latino voters have begun.
Just days after Republicans released a Latino-targeted ad campaign the Democrats launched a Spanish-language ad of their own.
The 30-second spot, which will air in Hispanic-dominated markets including Las Vegas, Denver, and Miami, blast Republicans for trying to end Medicare and lowering taxes to the rich – and says it is Democrats offering real solutions.
"The Administration's record is clear. President Obama has been focused from day one on strengthening economic security for working and middle class families," Debbie Wasserman Schultz, chairwoman of the Democratic National Committee, said in a statement about the ads.
The ads triggered a prompt rebuke by the Republican National Committee, who called it scare tactics and "political theatrics."
"This ad is a desperate attempt by Democrats to save face in light of the GOP's successful messaging within the Hispanic community," RNC Spokeswoman Victoria Martínez said in a statement released Friday.
The RNC ad, released earlier this week, denounced Obama's handling of the economy and suggests that the president is to blame for the financial struggles Hispanics are facing.
Both parties are trying to capitalize on the growing influence of Latino voters. The Hispanic population grew to 50.5 million in 2010 from 35.3 million in 2000. About 21 million are eligible to vote.
Follow us on twitter.com/foxnewslatino
Like us at facebook.com/foxnewslatino