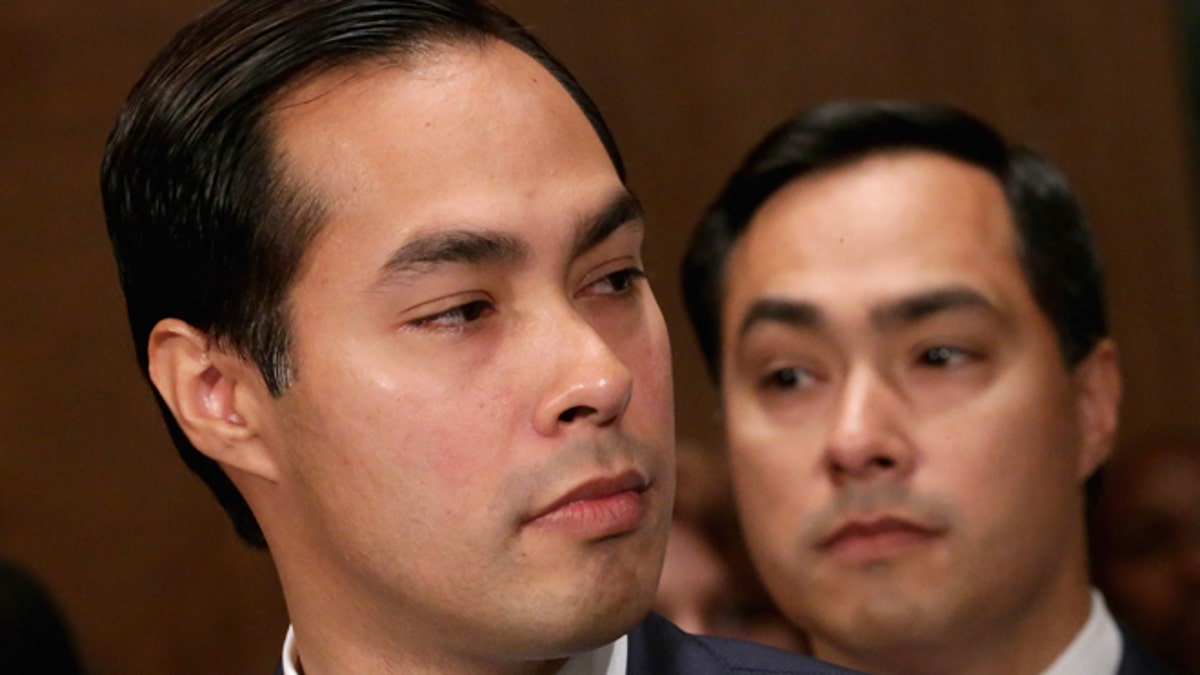 The race is on.
Democrats and Republicans have already started their campaigns to win over Hispanic voters for the 2016 presidential election, according to articles in various publications.
An article in Politico argues that the Democratic leadership, upset over low support and turnout by Latino voters in the 2014 midterms – in which Hispanics voted Democratic by a 28 percent margin, down from 44 percent in 2012 – has responded by upping fundraising efforts in heavily Latino congressional districts, selecting the New Mexico congressman Ben Ray Luján to head up the Democratic Congressional Campaign Committee and forming an "Immigration Strike Team" earlier this month.
Composed of members of both the White House and the Congressional Democratic Caucus, the idea behind the strike team is to coordinate talking points and media appearances to counter Republican objections to President Obama's executive actions on immigration.
The president's approval ratings among Hispanics since announcing the moves—which extend deportation protection to between 4 and 5 million people in the country illegally and increase some border security measures—jumped from 47 percent in September to 57 percent in a Wall Street Journal/NBC News/Telemundo poll released last week.
"It was really bad timing for some senators who approached the president and asked him to put off taking executive action on immigration," California Rep. Tony Cárdenas, the new chairman of the Congressional Hispanic Caucus's political action committee told Politico. "Talking to Latinos, a lot of them were very bothered, a lot of them were very perplexed and confused."
The way many Democrats see it, the president's unilateral immigration action has put the GOP on the defensive, at least where Latino voters are concerned.
"I think Republicans have a problem right now with immigration reform," Luján told Politico. "Republicans are going further and further to the right instead of trying to find a way to work in the middle to get this done. That's going to hurt GOP chances in the debates, in the presidential campaign, as well as in these House elections."
The veteran political analyst, Larry Sabato, told the International Business Times, "Republicans can choose to maximize or minimize this Democratic advantage by how they handle the reaction to the executive order."
Whether that is the case or not, the Republicans have done a much better job over the last 10 years of cultivating Hispanic politicians and grooming them for prominent positions with national recognition.
Senators Marco Rubio of Florida and Ted Cruz of Texas are widely believed to be among those who will toss their hats into the 2016 ring. And Western governors Susana Martinez of New Mexico and Bryan Sandoval of Nevada are often in the conversation when talk turns to potential vice presidential candidates.
On the Democratic side only the Castro brothers of San Antonio, Housing and Urban Development secretary Julian and U.S. congressman Joaquín, have anything approaching that kind of national reputation.