Democrats hope military veteran candidates can help party capture the House
NEWYou can now listen to Fox News articles!
CENTENNIAL, Colo. – Jason Crow isn't just trying to replace Rep. Mike Coffman, R-Colo., as a U.S. Congressman. He's hoping to replace Nancy Pelosi, D-Calif., as the Democratic leader in Congress, too.
"We just need a new generation of leadership that's willing to step up and move past this culture that we have in Washington right now," Crow said.
Crow is one of 17 military veterans on congressional ballots across the country, after being recruited by the Democratic Congressional Campaign Committee, or DCCC. Democrats are hoping that candidates who have served in the armed forces will energize districts that are GOP strongholds, believing that military heroes will have a strong shot at courting conservative voters.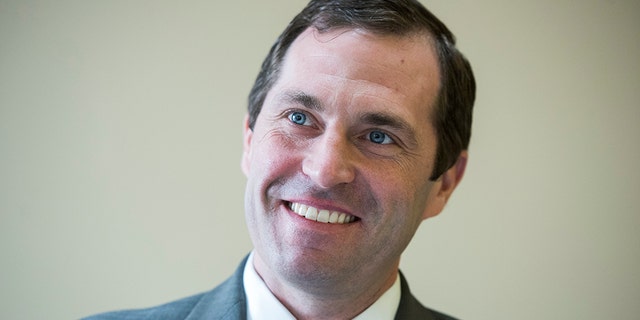 "Veterans have incredible records of service to our country and communities, and Jason Crow is an incredible example of these men and women who are stepping up to serve yet again. Across the country these candidates excite the grassroots base and prevent Republicans from successfully putting them into ideological boxes," said Molly Mitchell, a DCCC spokeswoman.
FULL MIDTERM COVERAGE AND RACE RATINGS
Mitchell said the party worked hard to recruit veteran candidates.
"The DCCC knew that voters would flock to the stabilizing influences of veteran candidates and worked tirelessly to recruit a historic number of these patriots," she said.
During a speech at the 2012 Democratic National Committee conventions in Charlotte, N.C., Crow addressed the crowd by insisting, "I'm not a politician – I'm a veteran."
Now that he's on a ballot, Crow's argument about not being a politician has evolved into an argument that he's nonpartisan.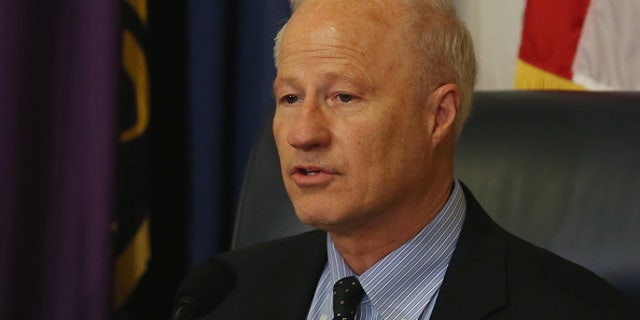 "When I served in Iraq and Afghanistan, it didn't matter whether someone was a Republican or a Democrat or an Independent," Crow said. "We had a job to get done and we found a way to get it done."
But Coffman, the incumbent, insists he has quite the independent streak of his own.
"People ask me, what do you think about Trump? Honestly I don't care for him much," Coffman said in a 2016 campaign ad.
Coffman is still carefully trying to show Coloradans that he isn't too cozy with the president – who lost this district in 2016.
"The only time the president did reach out for my vote, I said no," Coffman said.
But that doesn't mean Coffman always keeps the President's policies at arms-length.
"This district has benefitted from tax cuts, from deregulation, we've got incredibly low unemployment," Coffman said.
The Fox News Power Rankings have the Coffman vs. Crow fight rated as a toss-up, but Coffman is still confident he can convince Democrats to support him, in this district that has been re-drawn in recent years.
"I was at an Ethiopian event last night where they are registered Democrats, but they are organizing for my campaign," Coffman said.