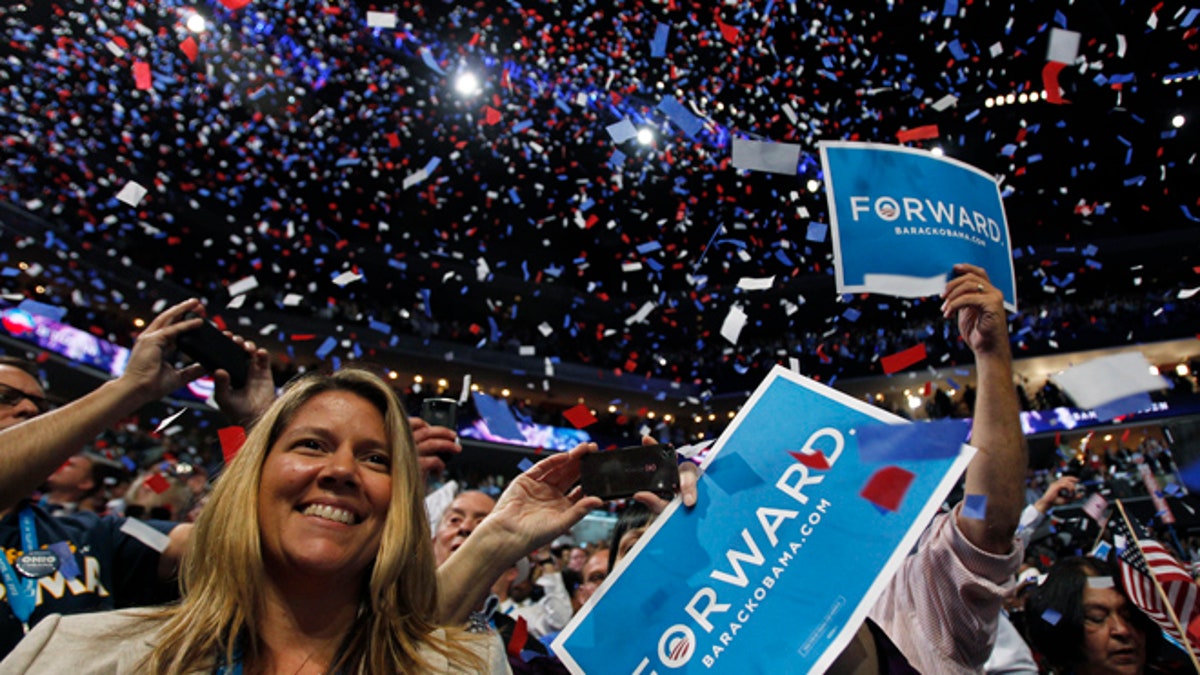 Washington Democrats on Saturday announced the names the of U.S. cities that have submitted official bids to host their 2016 national convention -- Cleveland, New York, Philadelphia, Phoenix, Birmingham, Ala., and Columbus, Ohio.
Democratic National Committee Chairwoman Rep. Debbie Wasserman Schultz said the bids will be evaluated in the coming months by a committee advisory group and that a decision will be reached by late 2014 or early 2015.
"Hosting a party convention is a true honor, and we're thrilled with all the fantastic options that we have going into the next cycle," the Florida congresswoman said.
The Democratic and Republican national conventions are where delegates nominate their respective party's presidential candidate.
Republicans have already released their list of host finalists for 2016 -- Cleveland, Dallas, Denver and Kansas City, Mo.
On Friday, New York City Democratic Mayor Bill de Blasio suggest to the DNC that his home district, Brooklyn, and its pro sports and entertainment facility, the Barclays Center, be the hub of the convention.
New York is considered one of the most liberal cities in the country, and Brooklyn is one of the most liberal boroughs or communities.