Democratic women wear white in show of solidarity with suffrage movement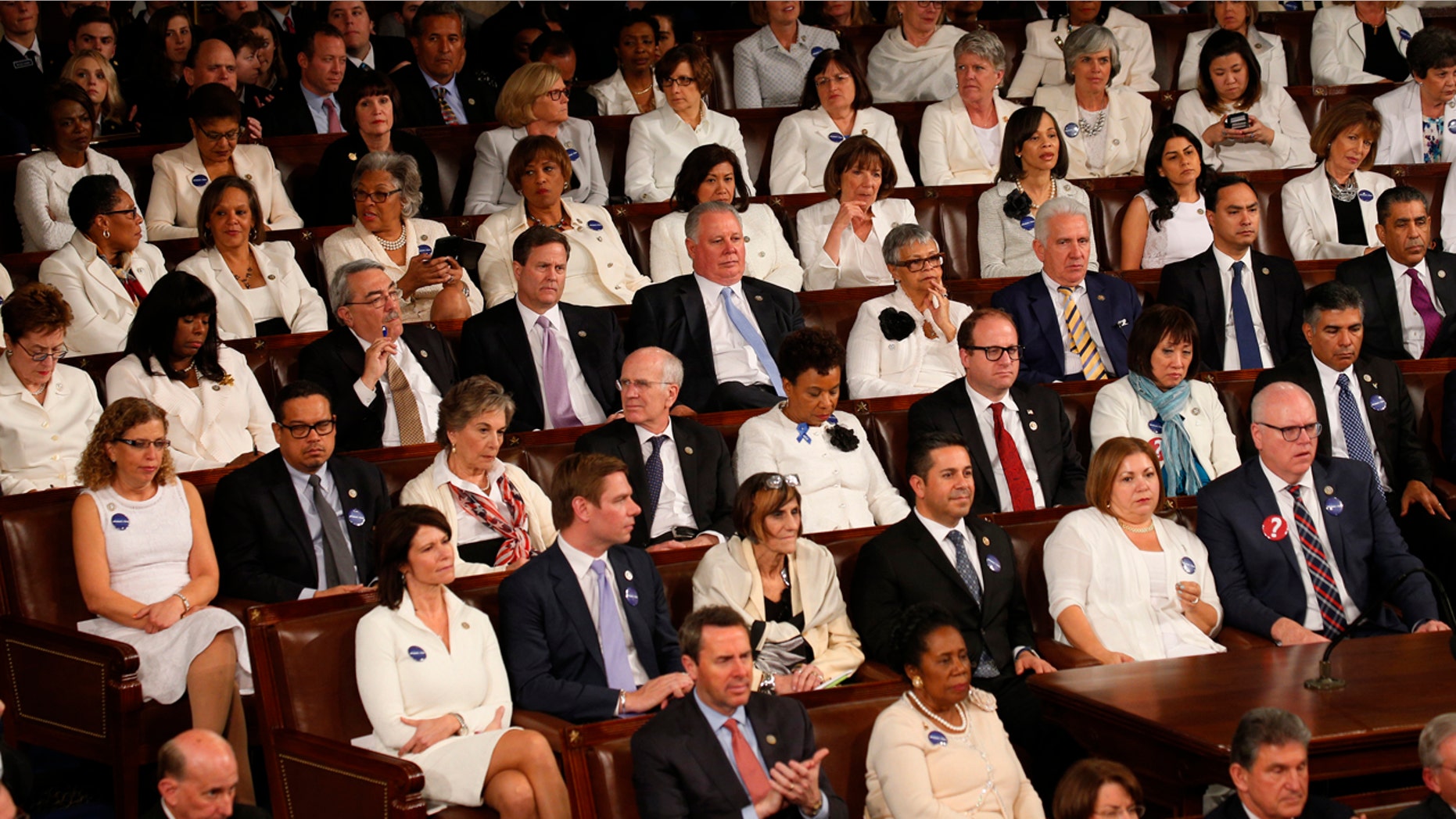 In a show of unity, a majority of Democratic women in the House wore white in honor of women's suffrage as President Trump delivered his first address to a joint session of Congress.
Some Democrats also wore blue ribbons for the American Civil Liberties Union, and blue buttons that said # protectourcare in support of former President Barack Obama's signature health care law.
Trump and some Republicans are calling for a revamp of the policy.
The heads of the Democratic Women's Working Group wrote a letter to their colleagues Monday reminding them to wear white to honor the suffrage movement and also to "stand in solidarity with the women of our nation."
Los Angeles Democrat Rep. Karen Bass said Democrats wanted to show their unity with women who have recently protested against Trump "and just women in solidarity with each other against a president who ran a campaign that was rooted in misogyny."
Rep. Debbie Wasserman Schultz of Florida was among those on the aisle wearing white, as was Rep. Nancy Pelosi of California.
The first lady, Melania Trump, wore all black. First daughter Ivanka Trump wore red.