Democratic senator resigns for new gov't role paying $100G more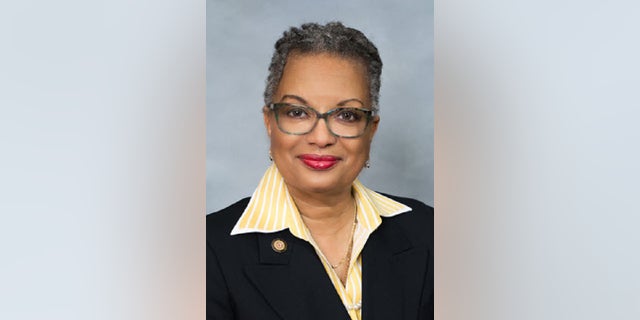 A North Carolina Democrat resigned from the state Senate this week, on the same day she announced she was joining the state parole board -- at a pay raise of more than $100,000.
The state Senate received Sen. Angela Bryant's resignation letter Monday, the same day Democratic Gov. Roy Cooper announced he was appointing Bryant to the state Post-Release Supervision & Parole Commission.
State law sets Bryant's board salary at $116,595 annually, about eight times more compared to her legislative salary at nearly $14,000, the Raleigh News & Observer reported.
Bryant said last month she would not seek re-election this fall, citing a redrawn Senate map making her district more difficult to win.
Cooper cited Bryant's "strong track record of diligent, thoughtful service to our state," as the reasoj behind the appointement, adding, "I know that will continue in her new role on the Parole Board," the News & Observer reported.
Bryant is an attorney and former North Carolina Industrial Commission deputy commissioner who had served in the Legislature since 2007.
"Thanks so much for the opportunity to serve the State in this great institution with the many great colleagues over my eleven years," Bryant wrote in her resignation letter, according to the newspaper. "I am also very thankful to the constituents of, at first House District 7, and then later Senate District 4, for electing me to serve in the legislature for six terms."
Bryant is a former member of the Joint Legislative Oversight Committee on Justice and Public Safety, the Rocky Mount Telegram reported. During her tenure, she worked on issues related to offender re-entry, and more favorable expunction laws and processes, the report said.
The parole commission's four members, appointed by Cooper, set conditions under which felons completing their sentences are released or can be paroled under old sentencing rules.
The independent agency does not hold formal hearings or meet with offenders to review cases, according to the News & Observer.
Since taking office in January 2017, Cooper has faced scrutiny over some hefty pay raises handed out to his Cabinet secretaries. In fact, as of last month, each of his Cabinet members draws a higher salary than Cooper's $144,349 per year.
The governor justified the raises by stating that his Cabinet was the most diverse in state history and the average Cabinet member had 22 years of experience.
The Associated Press contributed to this report.