Democratic Sen. Begich still won't concede Alaska race, after rival declared winner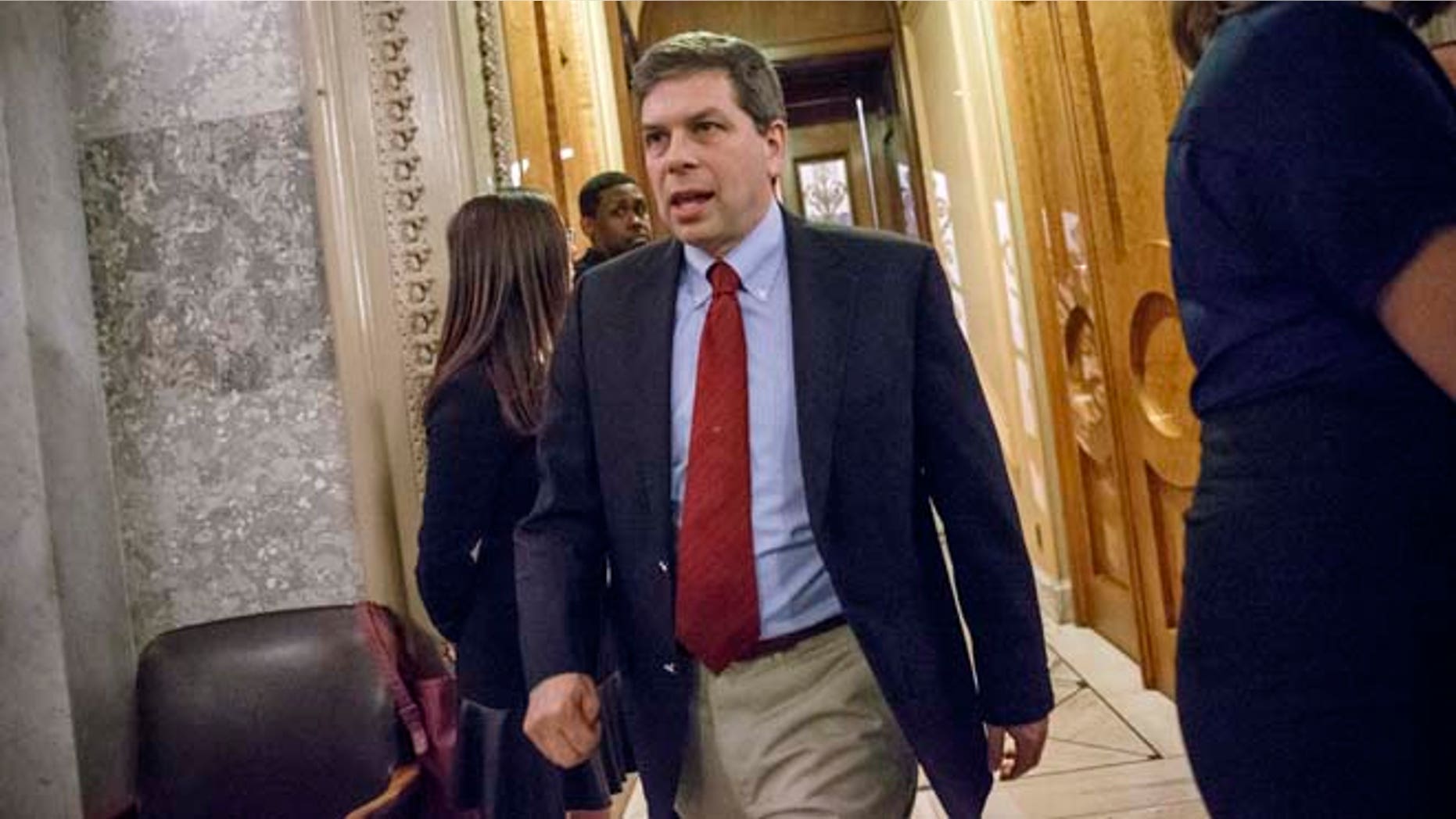 Democratic Sen. Mark Begich still won't concede the Alaska Senate race, even after the Associated Press called it for Republican challenger Dan Sullivan.
Sullivan was declared the winner of the hard-fought contest early Wednesday, nearly a week after the midterm elections. The victory gives the GOP eight Senate pickups, increasing their majority next year to 53 seats – with just one race, in Louisiana, outstanding.
But Begich won't throw in the towel.
His campaign manager reiterated what the campaign has been saying since election night last week -- that Alaskans deserve to have every vote counted. More ballots will be counted starting Friday.
While thousands of absentee and questioned ballots remain to be counted in Alaska, results from Tuesday's count of about 20,000 ballots indicated that Begich could not overcome Sullivan's lead, which stood at about 7,900.
Sullivan said he was humbled by the support he received and ready to start his work. Organizational meetings are planned for Thursday, which is Sullivan's 50th birthday.
In an interview during a layover Wednesday, Sullivan said he was interested in serving on the commerce committee, given the importance of fisheries to the state. He also expressed interest in the environment and public works committee, where he said there would be opportunities to address one of the issues he campaigned on -- the "overregulation of our economy" -- and possibly the armed services committee.
Sullivan is a Marine Corps reservist and served as an assistant secretary of state in President George W. Bush's administration. He also has served as a state attorney general and natural resources commissioner.
He acknowledged there will be a lot of competition for committee slots. "That's why it's important for me to get down there and start working it," Sullivan said.
The Associated Press contributed to this report.