Dem rep warns immigration officers following 'illegal' Trump orders: 'You will not be safe'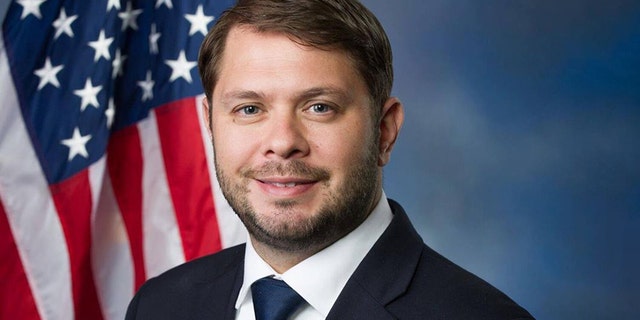 A Democratic lawmaker issued a startling warning to government officials involved in "illegal" deportations that they "will not be safe" from future punishment when Donald Trump is no longer president.
"If you are a US government official and you are deporting Americans be warned," Arizona Democratic Rep. Ruben Gallego tweeted early Thursday. "When the worm turns you will not be safe because you were just following orders. You do not have to take part in illegal acts ordered by this President's administration."
Gallego's comments go beyond those of other Democrats, even those who've called for confronting Trump administration officials in public over immigration policies.
Chris Crane, the president of the National ICE Council, which represents thousands of ICE employees, accused Gallego of inciting violence against them as they "enforce the nation's laws and keep our communities safe."
"It should be frightening to every American that a sitting member of Congress would threaten the safety of any person and their family, and incite the public to take acts of violence against them, let alone the lives of those whose job it is to protect us and keep us safe," Crane said in a statement.
Gallego, in a statement to Fox News, attempted to clarify his remarks.
"Government officials who violate the law or the constitution will not be immune to legal consequences," Gallego said Thursday. "They will eventually be held accountable for their actions, even if the Trump administration is refusing to do so."
A spokesman for U.S. Immigration and Customs Enforcement did not return a request for comment. There have been growing calls from Democrats in recent months to abolish the agency.
STATE DEPT. PUSHES BACK ON REPORT ABOUT HISPANICS BEING DENIED PASSPORTS
Gallego's warning was prompted by a story in The Washington Post on Wednesday that examined how the U.S. government has denied passports to Hispanics who have U.S. citizenship but are suspected of possibly having fraudulent birth certificates.
In a statement to Fox News on Thursday, a State Department spokesman blasted the Washington Post report, saying passport denials in these cases have actually declined under this administration. Both the George W. Bush and Barack Obama administrations reportedly denied passports to people delivered by midwives in Texas's Rio Grande Valley, though the practice was hindered by a court challenge years ago.
"The facts don't back up the Washington Post's reporting. This is an irresponsible attempt to create division and stoke fear among American citizens while attempting to inflame tensions over immigration," said Heather Nauert, a State Department spokeswoman. "Under the Trump Administration, domestic passport denials for so called 'midwife cases' are at a 6-year low. The reporting is a political cheap shot."
But Democrats expressed outrage over the story, accusing the Trump administration of attacking minorities.
"US citizens including #Veterans & law enforcement being jailed on suspicion of being Mexican, denied US passports," Illinois Rep. Luis Gutiérrez said. "Trump escalating attacks on US Latinos & people of color."
"Americans are being held, targeted, and denied their rights because of the color of their skin," tweeted Democratic National Committee Chairman Tom Perez. "This is a disgrace to our democracy and a vicious assault on our community. We must make our voices heard. These families are counting on us."
"This administration's anti-immigrant, nationalistic rhetoric and policies are now targeting U.S. citizens, in an attempt to deny them of the rights that our Constitution guarantees," the Congressional Hispanic Caucus tweeted. "This is wrong, shameless and betrays our most sacred American ideals."
The State Department told The Washington Post they sometimes ask people suspected of having fraudulent papers to provide additional proof of birth. Those flagged are applicants who have birth certificates filed by a "midwife or other birth attendant suspected of having engaged in fraudulent activities" or those with both a U.S. and foreign birth certificate.
"Individuals who are unable to demonstrate that they were born in the United States are denied issuance of a passport," the State Department told the paper.
In its story, the Post cited several examples, including a 40-year-old named Juan who reportedly says he was born in the United States, was delivered by a midwife in southern Texas and served in the Army, the Border Patrol and the state prison system.
"I served my country. I fought for my country," the man said.