Dem lawmaker apologizes for crude remark about Kellyanne Conway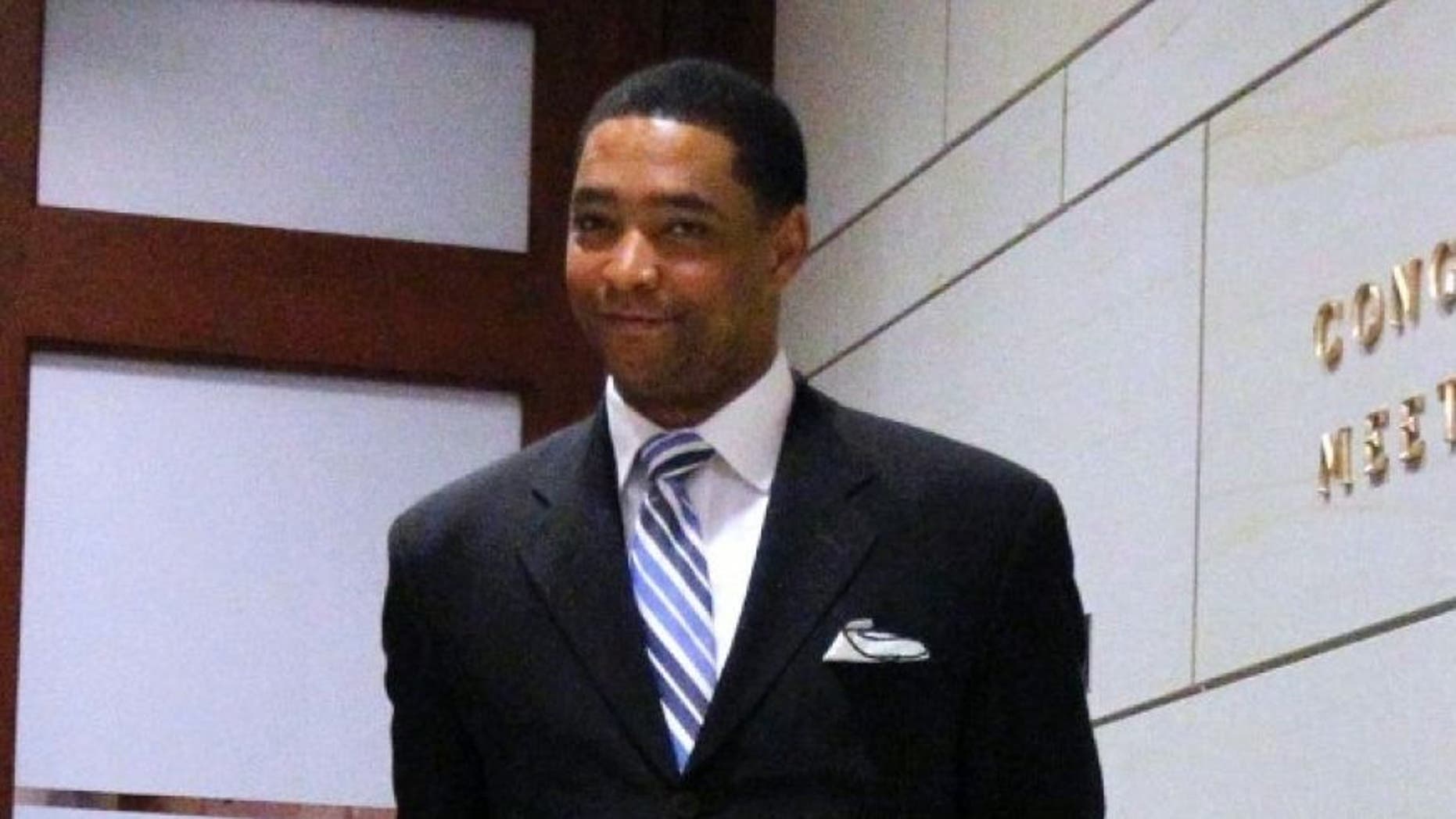 A Democratic congressman apologized Sunday for a joke he made about a controversial photo featuring Counselor to the President Kellyanne Conway.
Cedric Richmond, a Louisiana Democrat and chairman of the Congressional Black Caucus, made the remark at the Washington Press Club Foundation's congressional dinner Wednesday evening. During his speech, Richmond referenced a controversial photo showing Conway kneeling on an Oval Office couch during a gathering.
"But I really just want to know what was going on there, because, I won't tell anybody," Richmond said. "And you can just explain to me that — that circumstance, because she really looked kind of familiar there in that position there. But don't answer. And I don't want you to refer back to the '90s."
GOP CHAIRWOMAN HITS BACK AT DEMOCRAT'S 'DEMEANING COMMENTS' ON CONWAY
Richmond initially denied he said anything inappropriate, but to others the remark recalled the Monica Lewinsky scandal, which had briefly been mentioned by the prior speaker, Sen. Tim Scott, R-S.C.
On Thursday, Republican National Committee Chairwoman Ronna Romney McDaniel urged Richmond to apologize for the comments, which she called "disgusting" and "offensive."
"A snarky joke for you is just a reminder of the demeaning comments women hear every single day," Romney McDaniel said. "And trust me, it happens to all women."
Richmond said he decided to apologize "after a discussion with people I know and trust" and said he understood "the way my remarks have been received by many."
"I have consistently been a champion for women and women's issues, and because of that the last thing I would want to ever do is utter words that would hurt or demean them," his statement said. "I apologize to Kellyanne Conway and everyone who has found my comments to be offensive."