Dem infighting over abortion 'litmus test' poses new headache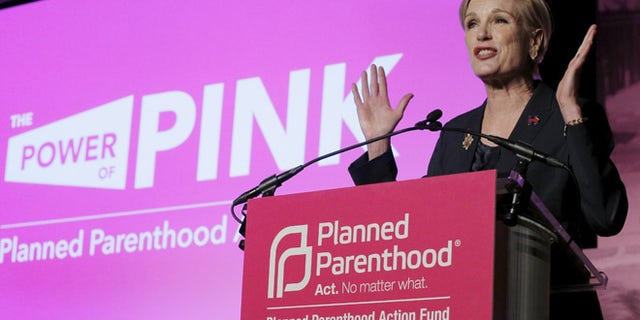 NEWYou can now listen to Fox News articles!
Washington Democrats are facing a new backlash from pro-choice and liberal groups, after a party leader declared no "litmus test" for pro-life, 2018 House candidates.
The internal conflict got started this spring but exploded in late July when Democratic Congressional Campaign Committee leader Rep. Ben Ray Luján said they will not withhold financial support from anti-abortion candidates.
The New Mexico lawmaker's comments sparked an immediate backlash from liberal supporters that continued this week.
Cecile Richards, who runs Planned Parenthood and its political action committee, called Luján's statement "shocking." The abortion divide creates new complications as Democrats try to raise money for their ambitious plan to retake the House and perhaps the Senate.
Democrats know they desperately need a message that appeals to voters beyond those on the country's liberal East and West coasts -- especially after now-President Trump and down-ticket candidates romped last year through such Democratic strongholds as Michigan, Pennsylvania and Wisconsin. But they also want to keep their allies on the left.
DEMS' NEW SLOGAN MERCILESSLY MOCKED
Richards told Politico in an interview published Tuesday that she has "no idea" whether Luján's comments were part of Democrats' attempts at a broader appeal.
"It's a shocking sort of misunderstanding of actually where the country is … which is overwhelmingly supportive of abortion rights," she said. "I think he's totally wrong, and I'll use every opportunity to convince him of that."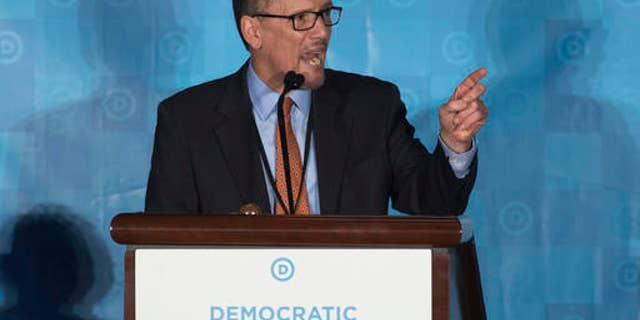 Planned Parenthood and its PAC have considerable financial clout.
Federal records show they collectively gave nearly $1.4 million to candidates in the 2016 election cycle. Though Richards told Politico that Planned Parenthood is "non-partisan," more than 99 percent of the money last cycle went to Democratic candidates.
Her comments follow NARAL Pro-Choice America, EMILY's List and several other progressive groups issuing a "statement of principles" two days after Luján's stated DCCC position.
"Democrats will fail to retake power in 2018 if we allow ourselves to be forced into a false choice between a populist progressive agenda and reproductive justice," said Charles Chamberlain, Democracy for America's executive director.
Whether a candidate will support abortion rights is not the only issue dividing Democrats, as the party tries to tout a pro-jobs message with the 2018 primaries now just months away.
Democratic leaders and voters remain largely separated between the Hillary Clinton and Bernie Sanders camps of the 2016 race, in which independent Vermont Sen. Sanders ran as a Democrat and pushed the party further to the left.
The stubborn divide was on full display in California this summer when Democratic lawmakers split on a plan to create a universal health care system for residents.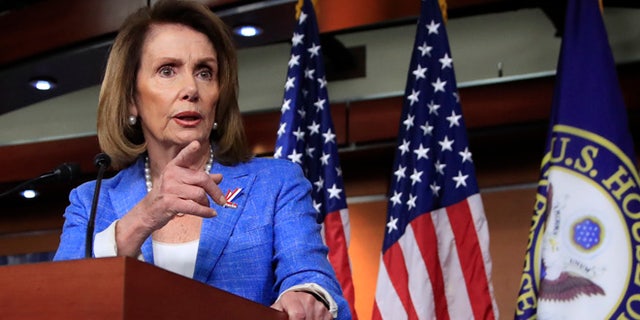 House Speaker Anthony Rendon shelved the Senate-approved $400 billion proposal, arguing it had no funding plan -- a decision he said resulted in death threats.
Sanders, a champion of government-run or so-called "single payer" health care systems, said he was "extremely disappointed" by Rendon's decision.
A GOP leadership source told Fox News on Tuesday the challenges House Democrats face over such issues are understandable.
"The DCCC has to get to 218 seats," the source said. "The math is the math. You cannot make the math work unless you expand the playing field. And you cannot expand the playing field unless you have a wide field of candidates."
Washington Democrats' split over the abortion issue first ignited in April when new Democratic National Committee Chairman Tom Perez told The Huffington Post: "Every Democrat, like every American, should support a woman's right to make her own choices about her body and her health. That is not negotiable."
House Minority Leader Rep. Nancy Pelosi, a California Democrat raised Catholic, swiftly and repeatedly has rejected the so-called ideological purity test, saying "of course" the party is open to candidates with contrasting views on the deeply-personal abortion issue.
To be sure, Democrats cannot afford to alienate or lose major donors, considering the DCCC wants to compete in more than 70 GOP-held districts, in the effort to win at least 24 Republican-held House seats next year and take control of the chamber.
The DCCC and its counterpart, the National Republican Congressional Committee, are essentially tied at $60 million in fundraising so far this year.
However, the Democratic National Committee significantly trails the Republican National Committee.
The RNC has raised roughly $62 million through May, compared with the DNC's $32.7 million, according to the Federal Election Commission.
"Nobody has the keys in their head as to how Democrats are going to win back the House," Mac Zilber, a California-based Democratic political consultant, said Wednesday.
"There are so many seats in play. And in deep-red districts, so many people might be offended by Trump, some just might want an alternative. Let's let the marketplace of ideas decide."