Defense Attorney in Fort Hood Shooting Case Takes Leave of Absence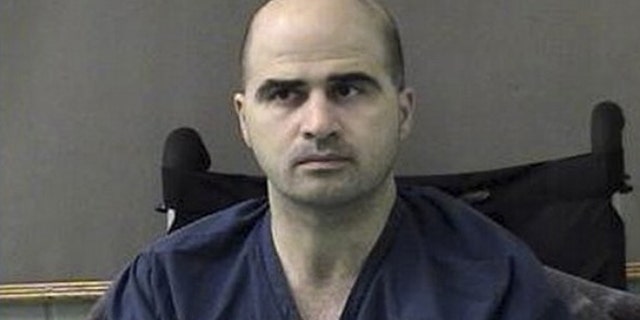 The lead attorney for the accused Fort Hood shooter is taking a leave of absence from the case, withdrawing from the defense team for an undetermined length of time just as Maj. Nidal Hasan made an appearance in court.
Hasan told a judge Wednesday he had released his civilian defense attorney and will be represented by three military lawyers. Appearing for his arraignment in Texas, Hasan did not enter a plea.
Absent from the courtroom was John Galligan, the lead civil defense attorney for Hasan who announced his decision to bow out in a brief statement. He defended his work and claimed he stands ready to resume an "active role" sometime in the future.
"I will not at this time detail the reasons prompting this development," he said.
But it had been rumored that Galligan might leave. Fox News has learned that a new filing in the case shows a key White House intelligence report on the shooting is still being withheld from the defense. Galligan also had a long-standing complaint that his requests to get the proper security clearances for the case were ignored. The new filing supports Galligan's claim that he is still without the clearances he has requested to adequately defend his client.
Galligan joined the case in the first week after the shooting in November 2009. A judge on Wednesday set Hasan's trial for March.
Galligan said he would continue to "monitor this important case" as it proceeds. He also stood by his work on the Hasan defense team.
"Over the past year, my family and I have been vilified by many for defending Major Nidal Hasan. That disparagement is misplaced," he said. "You will recall that an early President, John Adams, was subjected to similar scorn when he led the defense of British soldiers charged in the Boston Massacre."
He added: "I have consistently argued that Major Hasan has not been treated fairly. I maintain that belief. As such, I deeply regret that my presence on the defense team has been interrupted."
Fox News' Catherine Herridge and The Associated Press contributed to this report.