Deadline passes for San Diego mayor to respond to recall effort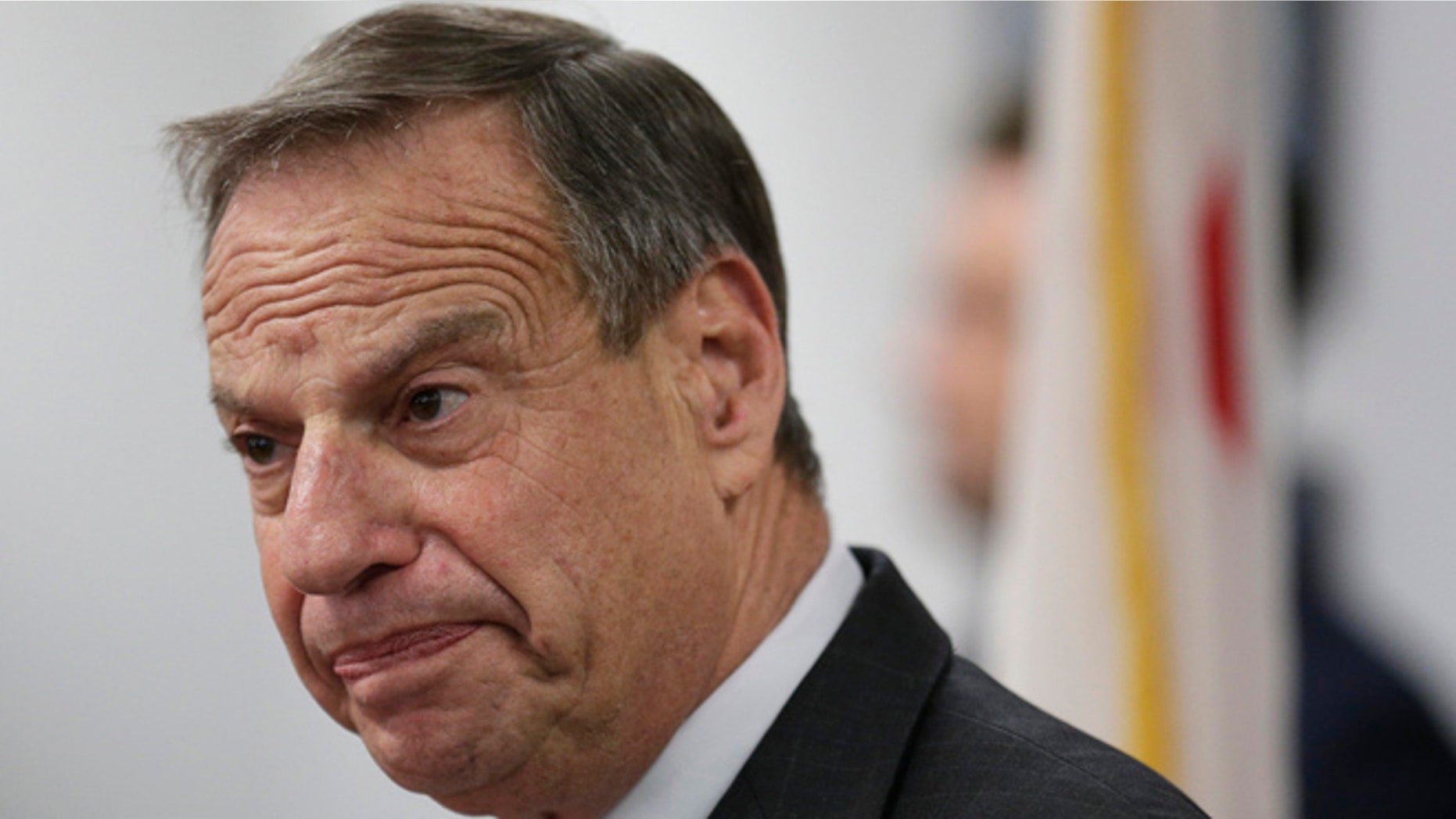 SAN DIEGO – The deadline passed for San Diego's embattled mayor to respond to organizers of an effort to boot him out of office after more than a dozen women alleged he made unwanted advances or inappropriate statements to them.
Mayor Bob Filner had until midnight to file a response to the recall petition, but it was not immediately clear if he did.
The deadline came on the same day that about 70 people gathered outside City Hall Monday for a rally dubbed "Not Welcome Back" in reference to Filner returning to work after completing two weeks of therapy.
Under the city's municipal code, Filner must submit a written response of 300 words or less to recall organizers, who must then publish it in a daily newspaper and provide a copy to the clerk's office, said Rachel Laing, a spokeswoman for the recall effort.
The petition can begin circulating Sunday whether Filner responds or not, she said.
But if he does, his written response must be included on the petition. Otherwise the petition must state that he did not respond.
Filner has not been seen since entering an intensive therapy session.
His lawyers said Filner had completed the two-week program and would not be available for comment this week while he receives outpatient care.
On Friday, the San Diego Union-Tribune reported that the locks had been changed at Filner's City Hall office. His chief of staff, Lee Burdick told VoiceofSanDiego.org  in an email that she'd had the locks changed "to protect the Mayor while he is away.  My concern is/was that if anything was removed while the Mayor was away, it could raise all kinds of questions about preservation or spoliation of potential evidence." Burdick added that Filner would be given the keys to the office upon his return.
Laing said the recall effort had received more than 150 small donations but she did not know the total amount of money raised.
"We have high hopes for the effort," she said. "I think people recognize that Mayor Filner is not going to do the right thing and resign. They just want to see him out."
The nine-member City Council and state and federal elected officials have urged the 70-year-old former congressman to step down.
Filner, who is facing a sexual harassment lawsuit, has apologized for what he says was inappropriate behavior and acknowledged disrespecting and intimidating women. But he has said he is not guilty of sexual harassment.