DC to vote on nation's most generous family leave benefits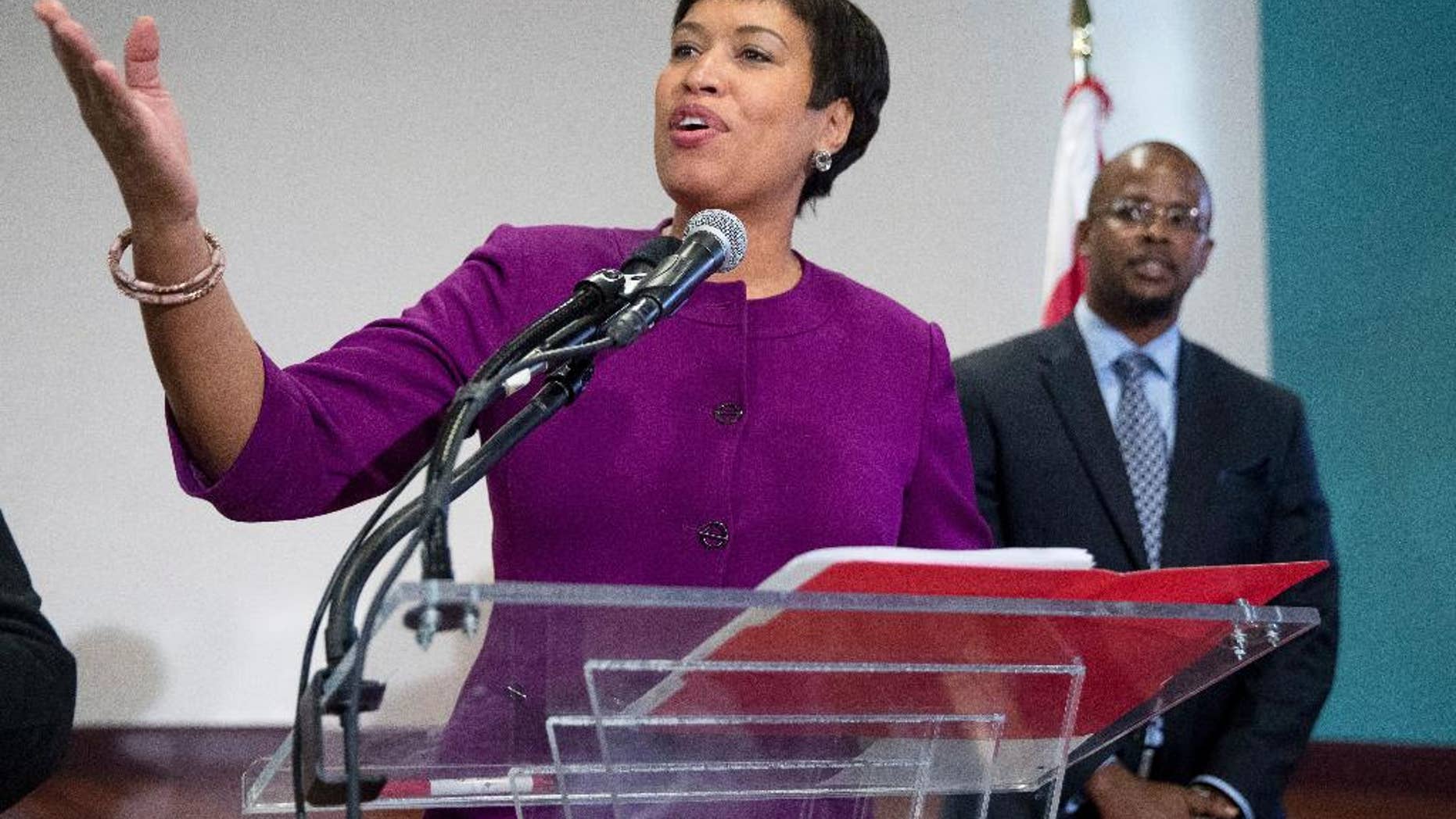 Beltway insiders with babies on the way could soon benefit from the most generous family leave requirements in the nation.
City lawmakers in Washington, D.C. are expected to vote on a bill next week that would give everyone who works in the nation's capital up to 11 weeks' paid leave for the birth or adoption of a child. The law would cover locals who work in the nation's capital, as well as hundreds of thousands of suburbanites who commute in every day.
"This legislation offers the most expansive paid leave benefit in the country," City Councilman and bill co-sponsor David Grosso said in a statement. "It puts workers in a better position to care for their families while providing a benefit that is not available anywhere else –that is something we should be very proud to vote for."
Only four states guarantee paid family leave: California, New Jersey, Rhode Island and New York. Those states offer from four to eight weeks, funded through employee-paid payroll taxes and administered through state disability programs.
Washington's plan would be the first in the nation to be funded entirely by a payroll tax on businesses. The 0.62 percent levy would bring in an estimated $250 million per year.
The bill is no sure thing. Mayor Muriel Bowser is concerned that the bill would tax city businesses while benefiting non-residents. Some 531,999 people work in the private sector in Washington, and only about 36 percent live in the city, according to Harris.
"This is about fairness, and if we are going to raise a quarter of a billion dollars in new taxes each year, then D.C. families should be the primary beneficiaries," read a statement released by Bowser's spokesman, Kevin Harris.
Despite her stated skepticism, Bowser is not taking a position on the bill until it reaches her desk, Harris said.
The legislation was first introduced over a year ago by Grosso and co-sponsor Elissa Silverman as Universal Paid Leave Act of 2015. Council Chairman Phil Mendelson on Monday released details of a revised version.
In addition to 11 weeks' leave for employees who have a child through birth, adoption, foster care or other legal placement, the new version provides eight weeks' paid leave to workers to care for a family member experiencing serious health conditions.
Silverman said there is no way to make the law apply only to residents, or to tax commuters.
"We are a dynamic employment center with workers from various states, and just like with the $15 minimum wage, we must not discriminate by home residence when it comes to wages and benefits," Silverman told FoxNews.com. "We are not a state, and Congress unfairly prohibits us from taxing commuters—those who work in D.C., but live outside out city –this means we can only provide this benefit through employers."
The topic of paid family leave was one that sparked national attention during the general election, with both Secretary Hillary Clinton and President-Elect Donald Trump's campaigns putting forth policy plans. Trump rolled out a proposal that would lower the cost of childcare and include six weeks of paid maternity leave. His daughter, Ivanka Trump, is said to have helped shape the proposal.
"National polling shows that paid family leave programs are supported by a majority of both Republican and Democratic voters," Silverman said. "We are the only industrialized country in the world without a national paid leave policy, and I think Ivanka Trump's vocal support—as well as the vocal support or almost every elected Democratic leader in the country –clearly shows that the time to implement paid leave in the United States has come."
The D.C. Council is set to vote on this legislation Dec. 6.