DC socialite worries the hexes she put on people might have killed them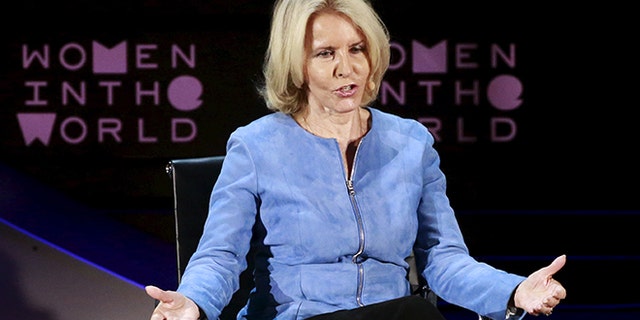 NEWYou can now listen to Fox News articles!
A longtime Washington socialite is raising eyebrows with her new book on spirituality as she claims the hexes she put on three people in the past may have led to their deaths.
Sally Quinn – a journalist who was famously married to Washington Post editor Ben Bradlee – admits to being an Occultist in her new "spiritual memoir" titled Finding Magic.
Quinn says she feels guilty about her hexes and won't do them anymore. She also says she refuses to cast a spell on President Trump as some of her friends have asked.
"Believe me, since Trump was elected, and since the election, I can't tell you how many friends have asked me to put a hex on Donald Trump, and I won't do it," Quinn said in a book interview with USA Today. "I just said no. I don't do that anymore."
Quinn also claims all the women in her family are psychic. She said her mother also put hexes on two people who died.
"They were two people who had hurt me very badly and she just said to both of them, 'I hope you drop dead,' and they did, and I saw her do it," she said.
Quinn says she was either in her late 20s or early 30s when she put hexes on three people who "hurt" her.
"I had never done it before," she said. "What I wanted to have happen was for them to feel what I had felt. I didn't mean for them to die."
But Quinn wouldn't divulge how to actually put a hex on someone.
"I'm not going into total detail," she said. "There's sort of a ritual. I light candles and music and fire and notes and that kind of thing. I just sort of made it up. This was what I had seen. Unfortunately, bad things happened to these three people over the period of five years."
Speaking of the three people she put hexes on, Quinn said: "One person died right away, another person got fired immediately and then died, and then the other one died right away."
She said her brother convinced her not to do hexes anymore and she hasn't done it since.
Quinn, a former CBS and Washington Post reporter, was married to Bradlee until his death in 2014.