DC mayor asks feds to evict Occupy protesters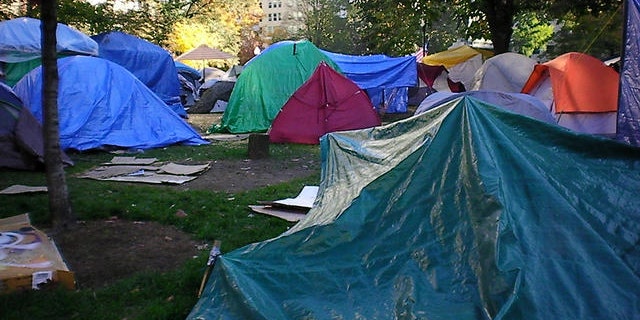 WASHINGTON – Mayor Vincent Gray has called on the National Park Service to remove Occupy DC protesters from McPherson Square, citing rat infestation and other health issues.
In a letter dated Thursday to Jonathan Jarvis, Park Service director, Gray suggested relocating the McPherson protesters to another protest encampment at Freedom Plaza. Occupy DC has been at McPherson Square since October. Both sites are on Park Service land.
Earlier this week, D.C. health officials said the two camps have a large concentration of rats.
In addition to the rat infestation, Gray also expressed concern for the protesters, who could suffer from hypothermia in the cold.
Bill Line, a spokesman for the Park Service, said Thursday that political free speech enjoys the highest level of protection in the U.S.