DC mayor announces new initiatives to help find missing children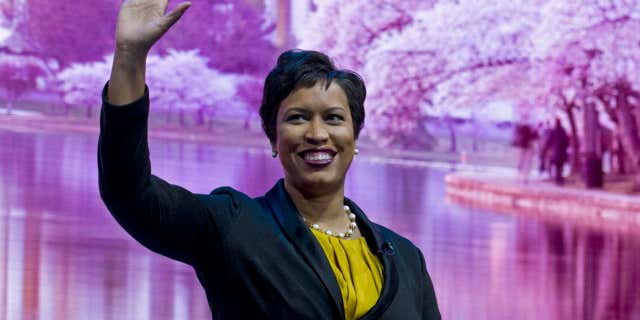 NEWYou can now listen to Fox News articles!
In light of the increased attention locally and nationally about the missing children in the District, Mayor Muriel Bowser has announced several new initiatives to improve the city's response in finding them.
Since the beginning of the year, D.C. police have been using social media, especially Twitter, to post the images of people reported missing to increase the public's attention to help locate them.
But the heightened awareness has also sparked concern that there is an increase of youngsters, especially black and minority girls, going missing in D.C. On social media, entertainment and sports figures such as Washington Wizards star John Wall, actor and rapper LL Cool J, actress Taraji P. Henson, and music artists such as Meek Mill, Nicki Minaj and P. Diddy have posted their concern about this issue
However, D.C. officials have said there has not been a spike in missing children in the city. The following is the number of juveniles reported missing over the past several years:
2017: 501 (as of March 22)
2016: 2,242
2015: 2,433
2014: 2,222
2013: 2,067
2012: 2,610
Commander Chanel Dickerson, who was appointed to head of D.C. police's Youth and Family Services Division, told FOX 5 that "a large number of our missing teens voluntarily leave home and they're found or located within a short time."
"One missing young person, is one too many, and these new initiatives will help us do more to find and protect young people, particularly young girls of color, across our city," said Mayor Bowser. "Through social media, we have been able to highlight this problem and bring awareness to open cases, and now we are doing more to ensure that families and children are receiving the wraparound services they need to keep families together and children safe."
Also on Friday, Commander Dickerson held a Facebook Live event to discuss the police department's efforts in missing children cases.