D.C. Delegate Tells Congress to Go 'Straight to Hell' Over Budget Battle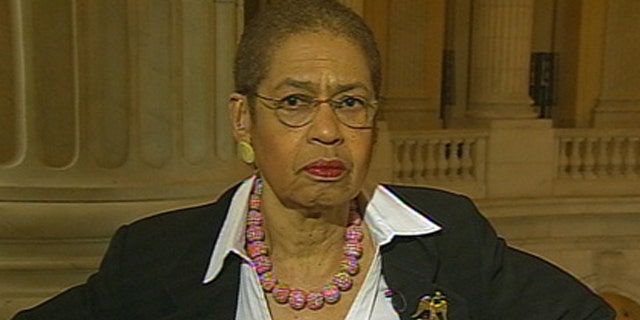 NEWYou can now listen to Fox News articles!
Lawmakers' tempers are flaring on Capitol Hill over the possibility of a government shutdown, and D.C. Delegate Eleanor Holmes Norton is no exception.
The Democratic non-voting representative for the District of Columbia told MyFoxDC.com that Congress should go "straight to hell" for trying to meddle in D.C. affairs.
Norton was referring to a provision in the stopgap budget bill House Republicans are pushing that would ban federal and local taxpayer dollars in the District of Columbia from being used to pay for abortions.
"We are absolutely outraged. This is the functional equivalent of bombing innocent civilians," she said, according to MyFoxDC.com. "It's time that the District of Columbia told the Congress to go straight to hell."
The D.C. provision is part of a GOP proposal to keep the government running for one week while congressional negotiators try to hammer out a long-term budget deal. The stopgap proposal would cut $12 billion, and Democrats say they plan to oppose it.