Cynthia Nixon's team cites sexism over room temperature ahead of Cuomo debate: report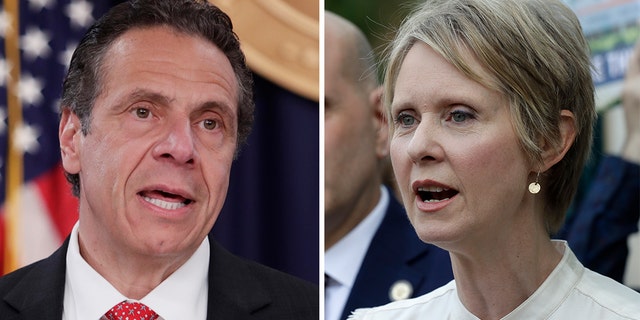 An aide for Cynthia Nixon, the Democrat running in the New York gubernatorial primary against Governor Andrew Cuomo, reportedly asked to control the temperature of the room in which the two candidates are scheduled to debate this week, citing sexism.
Nixon and Cuomo are set to debate Wednesday night at Hofstra University in Long Island, to be moderated and aired by WCBS-TV.
CYNTHIA NIXON MOCKS CUOMO'S REMARKS BASHING AMERICA, AS 'GREATGATE' ESCALATES
The news station, according to The New York Times, received an email from Nixon's team last week requesting that the station keep the debate room's temperature at 76 degrees.
Cuomo likes to work in cool conditions, The Times reported in 2011, following the governor's inauguration.
Rebecca Katz, a strategist for Nixon, reportedly told the local CBS station that working conditions are "notoriously sexist when it comes to room temperature, so we just want to make sure we're all on the same page here."
Katz told the newspaper that as of Tuesday, she had not yet heard from WCBS, which declined to comment to The Times.
GOV. ANDREW CUOMO FINALLY AGREES TO DEBATE CYNTHIA NIXON
"Unlike Cynthia Nixon, the Governor has more important things to focus on than the temperature of a room," Cuomo's campaign told Fox News in a statement.
Nixon's campaign did not immediately respond to Fox News' request for comment.
A recent Sienna College poll found that Cuomo is ahead of Nixon, with a 60 to 29 percent lead. The primary is set for Sept. 13.