Cummings refers to Trump strategist Bannon as 'white supremacist-type'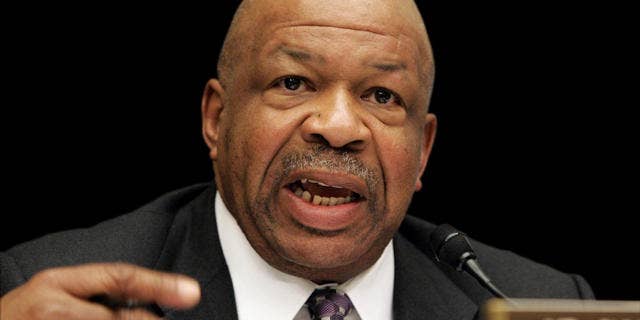 A top House Democrat blasted President Trump's chief strategist Steve Bannon as a "white supremacist-type" in an interview Tuesday, adding that Martin Luther King Jr. "would be very disappointed" by the current political climate in the U.S.
Rep. Elijah Cummings, D-Md., the ranking Democrat on the House Oversight Committee, was asked on the 49th anniversary of King's assassination in an interview with MSNBC what he thought the civil rights icon would have thought about the current White House, Politico reported.
"In a way he would be pleased to have seen the first African-American elected president, to have seen many doors opened for people like me and others who now have opportunities that would not have had them back then," Cummings said. "But at the same time, when we see a guy like Bannon, who is, as far as I'm concerned, a white supremacist-type person, sitting in the White House, sitting in the White House, and I'm paying his salary, I think he would be very disappointed."
Bannon is one of Trump's top officials, and has been seen by some as a controversial figure in the White House for his past work as the head of Breitbart News.
Cummings said King would have been disappointed by "all the hate talk that we are hearing now" in the U.S.