Cuban dissident invited to summit threatened with deportation after arriving in Panama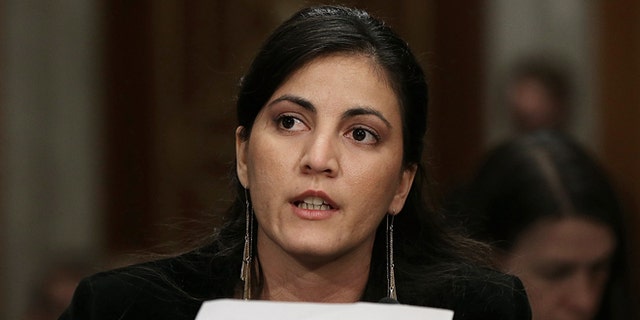 NEWYou can now listen to Fox News articles!
A prominent Cuban dissident who arrived in Panama for the Summit of the Americas was detained and threatened with deportation if she caused any disturbance in the country.
Rosa María Payá, daughter of deceased Cuban dissident Oswaldo Payá who testified on Capitol Hill in early February, wrote Sunday afternoon on her Twitter account that she was being detained at the Panama City airport, Tocumen.
"You'll be deported to Cuba if you cause any disturbance," she reported that she was told by a government agent. "You carry a banner ... Go back to your country to cause problems."
Payá also suggested that she was specifically targeted by Panamanian authorities. "I have read everything you write, and everything they write about you," she claimed the agent told her.
Panamanian officials later apologized for "any bureaucratic error" committed at the international airport
"Vas a ser deportada a Cuba si causas cualquier disturbio, llevas una pancarta... Vayan a su país causar disturbios" Me amenaza el agente
She tweeted in another message that, "They have gone through everything I have, even my underwear. At one point they took my personal agenda, in which I have all my notes."
In the end, Payá, who was invited along with other Cuban dissidents to attend a forum on civil society being held from April 8 to 10 that is part of the Summit of the Americas, was allowed into the country. The Summit itself takes place April 10 and 11, and leaders of the Western Hemisphere nations such as U.S. President Barack Obama and Cuba's Raúl Castro are expected to attend.
Afterward, the Panamanian Foreign Ministry said in a statement that officials had contacted the authorities at the airport to ensure the smooth entry of Summit attendees. "The Foreign Ministry apologizes for any bureaucratic mistake made and has taken steps to ensure that it does not happen again."
According to the Miami Herald, the incident caused alarm among the immigrant community of South Florida, with activists suggesting that other activists traveling to the Central American nation for the Summit may experience similar treatment.
Panama's former ambassador to the Organization of American States, Guillermo Cochez, told the Herald that he made phone calls requesting that Payá be released.
"They applied procedures that to me seem inadequate," Cochez told the paper. "I reported it to the foreign minister, I reported it to the president."
The Associated Press contributed to this report.
Like us on Facebook