Cross-Border Drug Violence Rages as Obama Mulls Pulling Troops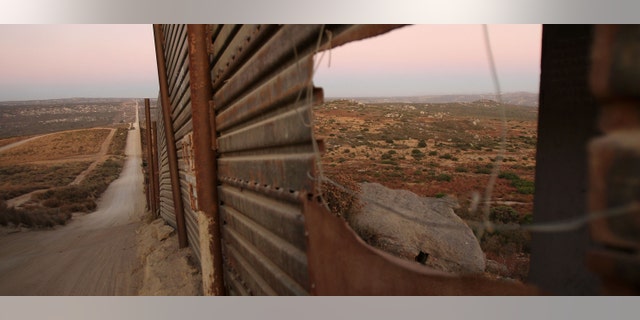 As violence along the U.S.-Mexican border continues to breed fear in some communities, the Obama administration may be considering pulling up to half of the National Guard troops who help monitor the southern border.
"The administration is not serious about it," said Rep. Francisco Canseco (R-TX), in reference to security along the border.
The congressman, whose district includes nearly 800 miles of the southern border, said leaked White House reports reveal a plan to pull up to 600 of the 1,200 troops helping to monitor the divide. Canseco said people who live along some areas of the border are already feeling very insecure.
"We see all these reports (of) people coming across – killings happening, break-ins happening, sequestrations, and extortions," he said, "even though [Secretary of Homeland Security] Janet Napolitano and President Obama refuse to recognize that there is cross-border violence."
President Barack Obama ordered the troops to the border last year to help Border Patrol agents watch for illegal crossers and drug and human smugglers. The first of the 1,200 troops arrived in California, Arizona, New Mexico and Texas in August 2010, and were expected to be in place for about a year. Earlier this year, Obama extended that deployment.
The Guard troops don't have arrest power and have spent much of their time monitoring the 2,000-mile border and alerting Border Patrol agents to suspicious activity. The deployment was to have ended at the end of the year.
Canseco said the administration would need to develop an alternative plan for keeping the border secure.
Department of Homeland Security spokesman Matthew Chandler told Fox News Latino in an e-mail: "The Department of Homeland Security and the Department of Defense are continuing to explore options to further strengthen the already unprecedented levels of personnel, technology and infrastructure deployed at the southwest border."
Last week, U.S. Customs and Border Protection released data that said narcotics seizures for the 2011 fiscal year – which covers October 2010 to September – increased 20 percent compared to 2010.
Canseco believes it's a combination of increased staffing of Customs and Border Protection agents and more drug smugglers making attempts to cross the border.
"What is happening is [drug cartels] are amplifying the amount of trafficking that's going through," he said.
DHS also reported a major dip in apprehensions of undocumented immigrants.
In 2011, 340,252 arrests were made compared to 463,382 in 2010. Canseco said the drop is due to fewer migrants attempting to cross the border due to the poor U.S. economy.
Early next year, Canseco plans to propose the Southwest Cross Border Violence Recognition Act to Congress, which will allow the DHS and the FBI to define clearly what cross-border violence is.
"Over the summer we had incidents in the valley in Texas where [Department of Public Safety officers] were shooting across the river [at] drug cartels that were shooting at them," said Canseco.
He noted an incident that occurred on November 21 in Houston, where Zetas drug cartel members apparently opened fire at a tanker being transported for the Drug Enforcement Agency, which was carrying 300 pounds of marijuana, according to Canseco.
He said the incident resulted in the death of a federal informant and the wounding of a Harris County deputy sheriff.
"[We really need to] get serious on that national level about border security," said Canseco. "That is one of the first things that our federal government should be doing."
Patrick Manning is a Junior Reporter with Fox News.
Follow us on twitter.com/foxnewslatino
Like us at facebook.com/foxnewslatino