County Supervisor Proposes 51st State Cut Out of Southern California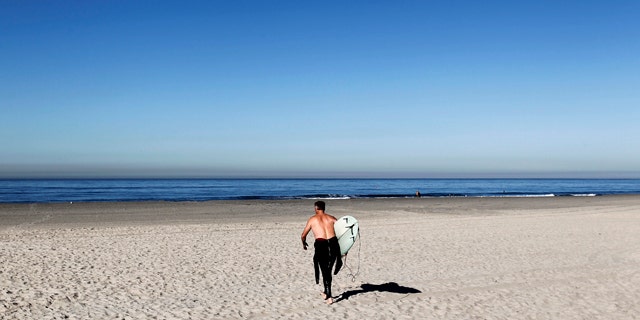 A Riverside County, Calif., official is reportedly proposing cutting out 13 counties in Southern California and seceding from the rest of the state.
Supervisor Jeff Stone is presenting his proposal to the county's Board of Supervisors on July 12, the Press Enterprise newspaper reports. He is arguing that the recent budget passed by the California Legislature and signed by Gov. Jerry Brown is basically a raid on local budgets to cover profligate spending.
"We have a state Legislature that has gone wild. They just don't care. Their goal was to get a balanced budget so they could continue to get a paycheck," Stone is quoted by the newspaper as saying. "There is only one solution: A serious secession from the liberal arm of the state of California. I know the state of California can do better."
Brown's office scoffed at the idea.
"A secessionist movement? What is this, 1860?" Brown spokesman Gil Duran reportedly said.
Other officials said any such plan is unlikely, but a former state lawmaker who pushed secession in the 1990s told the Press Enterprise that the state is increasingly unruly, especially with a population pushing 40 million.
"People like to gather together and govern themselves and now this state is so big. It seems so wide and so dysfunctional," Stan Statham was quoted saying, noting that the northern and southern parts of the state have little in common.
Stone's proposal comes after the state took $14 million from vehicle license fees -- which reportedly accounts for 22 percent of one Riverside County community's funding -- in order to help close California's $26.6 billion deficit.
The counties included would be Riverside, Imperial, San Diego, Orange, San Bernardino, Kings, Kern, Fresno, Tulare, Inyo, Madera, Mariposa and Mono, which account for 13 million California residents.
Click here to read the story from the Press Enterprise.