Could veterans be Democrats' secret midterm weapon?
Washington Democrats and their supporters have recruited and backed dozens of military veterans to run in this year's elections -- even sending some into deep-red districts to challenge the Republican Party for the so-called "guns-and-God" vote and to achieve the party's ultimate mission of taking control of the House.
"Veterans are especially appealing candidates in key swing districts," Massachusetts Democratic Rep. Seth Moulton, who served four tours in Iraq and has been leading such efforts, told Fox News. "Veterans have credibility, not just with Democrats, but with independents and Republicans, as well. They're the kind of people respected for their leadership, not just their politics."
Moulton has endorsed 19 military veterans in this year's House races and plans to back a total of 24 -- the exact number of seats Democrats must win to retake control of the House, with primary races starting in just a few months.
Republican have, at least in elections in the past several decades, largely won the military vote, including the 2016 White House race in which Republican Donald Trump took 60 percent of the vote, according to exit polls.
However, Democrats see opportunity this year in what they consider the president's lack of respect for the military -- including his offhanded remark about Arizona GOP Sen. John McCain being captured in Vietnam and the Trump's public spat with a Gold Star military family.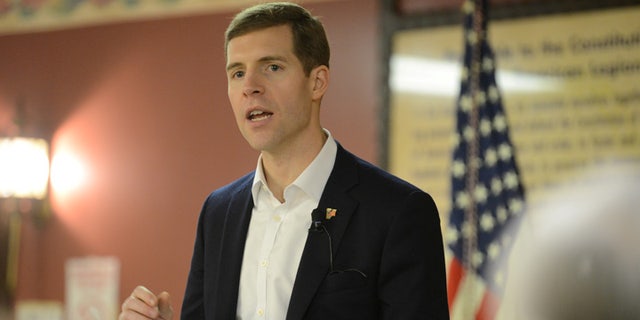 Moulton, a two-term congressman and Harvard graduate, has at times been critical of Trump, even calling him "draft dodger." (Trump received a series of student deferments while in college and a medical deferment after graduation, according to Selective Service records.)
But he's also been outspoken about Washington Democrats and their continued anti-Trump platform, instead touting a pro-jobs message and cultivating what he calls "the next generation of Democrats," including military veterans.
VoteVets.org, a liberal-leaning political action committee, is backing 36 Democratic military veterans in this year's congressional races -- three sitting senators and 33 House incumbents or challengers.
The group was founded in 2006 to help veterans of the Iraq and Afghanistan wars, and who were opposed to the Iraq War, get elected to Congress.
Four of the group's roughly 46 veteran candidates that year won their congressional race, enough to help Democrats retake the House.
But the group has higher expectations this year, largely because of the "tremendous amount of anti-Trump sentiment" and Democrats being "shut out of everything" from the White House to Congress to statehouses across the country, says Jon Soltz, VoteVets chairman and co-founder.
He also maintains that 2018 candidates are in a better position to win than those in previous years -- considering what they've done since leaving the military, and because they have a more solid "infrastructure" of successful Democratic veterans in Congress.
Among the names he mentioned were Moulton, Hawaii Rep. Tulsi Gabbard and Illinois Sen. Tammy Duckworth, who in fact lost in 2006, when she first ran for a House seat.
"There's big difference now," said Soltz, who points to candidates like Christina Houlahan, a former Air Force officer and nonprofit CEO with degrees from Stanford, the Massachusetts Institute of Technology and the University of Pennsylvania.
"There's a broader definition of service," Soltz continued. "Candidates are much more professional."
Houlahan is running in the Democratic primary in Pennsylvania's 6th Congressional District, a suburban Philadelphia seat occupied by GOP incumbent Rep. Ryan Costello. He won re-election in 2016 by 14 percentage points. But Trump and Democratic presidential nominee Hillary Clinton essentially tied in the district.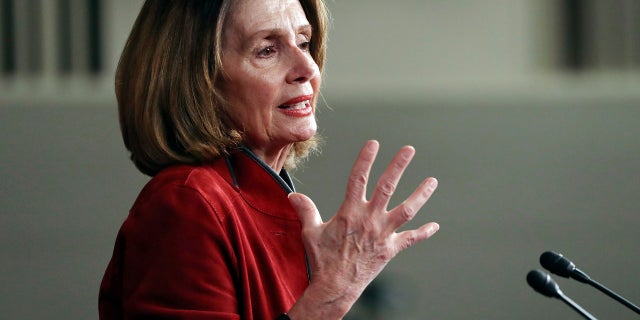 Still, Democrats' efforts to run top-tier veteran candidates to help win back white middle-class voters who went for Trump will be stiff challenge.
The two-year budget deal recently passed by Congress had bipartisan support but was led by Republicans in the GOP-controlled Congress who successfully argued the increased spending in the $400 billion agreement was needed to keep the U.S. military from deteriorating under austere spending caps.
"Our government has no higher responsibility than to support our men and women who are in harm's way," House Speaker Paul Ryan, R-Wis., said about the measure, which raised the cap on military spending by roughly $160 billion.
In addition, the tax cuts signed last year by Trump, after being passed in Congress without a single Democratic vote, is also presenting a challenge to Democrats, who once appeared poised to have a wave election.
Two recent polls show Democrats losing double-digits leads in so-called "generic" polls that ask potential voters which party they prefer in congressional races, even though history shows the party that doesn't control the White House historically picks up about 30 seats in a midterm.
The Republican National Committee and the National Republican Congressional Committee, whose mission is to help Republicans get elected and reelected to the House, did not respond to requests for comment for this story.
The Democratic Congressional Campaign Committee, the NRCC's counterpart, told Fox News on Friday that is has more than 40 military veteran candidates in midterm races.
"We're excited by the incredible candidates with records of service to their nation that have stepped up to run for office this cycle," said DCCC spokesman Tyler Law. "There's no doubt that veterans have unique qualifications and experiences that give them important credibility with Democrats, Independents, and Republican voters alike."
The first real test could come in just a few weeks -- in western Pennsylvania where Democratic nominee Conor Lamb, a federal prosecutor and ex-Marine with an Ivy League law degree, is competing for an open seat against Republican nominee Rick Saccone, a state lawmaker and Air Force veteran.
Trump won the district by nearly 20 points. Lamb is keeping the race close, trailing by about 3 percentage points with voting for the special election on March 13.
Lamb continues to argue that the tax cuts are more of a gift to corporations than to the middle class and that they could have been enacted without increasing the federal debt.
The 33-year-old candidate has also tried to distance himself from the Washington establishment, particularly House Minority Leader Nancy Pelosi, who has said the employee bonuses related to the tax cuts amount to "crumbs."
Meanwhile, Washington Republicans and their political action groups are reportedly spending millions on TV and digital ads to protect the seat.
"Everyone (except Lamb) must be seeing the latest round of polling that shows public support way up for the Republican tax cuts," the RNC said last week.
In addition, Vice President Pence has stumped in the district for Saccone, and Trump plans to visit before Election Day.
The DCCC seems noncommittal about whether it will continue to put money into the race.
"We'll continue to monitor that election day by day," group chairman Rep. Ben Ray Lujan recently said. "But make no mistake, Conor will have the resources he needs to compete."
Still, his statement is not being viewed as a sign of defeat.
Moulton and others last summer blasted establishment Democrats for investing so much in their failed effort to win a special election congressional race in the Atlanta suburbs, which likely has them trying to avoid the same mistake, as outside groups continue to help Lamb.
Among the other highly touted Democratic military veteran candidates this year are Navy veteran Gil Cisneros, running for the House seat in Southern California now left open by retiring GOP Rep. Ed Royce, and Mikie Sherrill, a Naval Academy graduate and former helicopter pilot competing for the House seat left open by retiring GOP Rep. Rodney Frelinghuysen, chairman of the House Appropriations Committee
"She just scared him out the race because she's just an incredible leader," Moulton recent said on NBC's "Late Night with Seth Meyers."
At the beginning of the 115th Congress, 102 members were either serving or had served in the military. That number was one more than at the beginning of the 114th Congress but six fewer than at the beginning of the 113th Congress. The House has 79 veterans and the Senate has 19, according to information from the Congressional Research Service to Fox News.