Could under-the-radar Menendez trial give GOP a shot at Senate seat?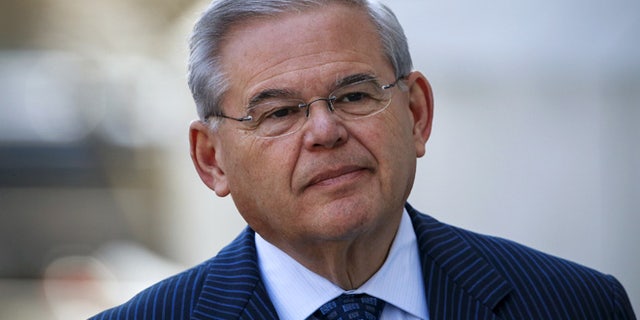 NEWYou can now listen to Fox News articles!
Lost amid the headlines on the Trump-Russia drama -- but just a few-hour drive from Washington up I-95 -- is another story of political intrigue that could have national implications.
The trial of New Jersey Democratic Sen. Bob Menendez is set for this fall, after the senator's numerous appeals stemming from his April 2015 indictment pushed off the start date.
The Garden State senior senator maintains his innocence in the federal bribery case. The delays in the case, however, have complicated matters politically, observers note -- creating a scenario where the state's Republican governor could appoint a successor if the incumbent is forced to step down.
According to New Jersey state law, if Menendez should step down less than 70 days before the next election, the governor "may make a temporary appointment of a senator of the United States."
FLASHBACK: MENENDEZ VOWS TO FIGHT CHARGES
Given that New Jersey has a gubernatorial election this November, if Menendez were to leave his seat after Aug. 30, New Jersey Gov. Chris Christie could be able to name a replacement who would not face voters until November 2018.
The scenario was first raised by New Jersey Star-Ledger columnist Paul Mulshine -- the Menendez camp, though, suggests it is pure fantasy.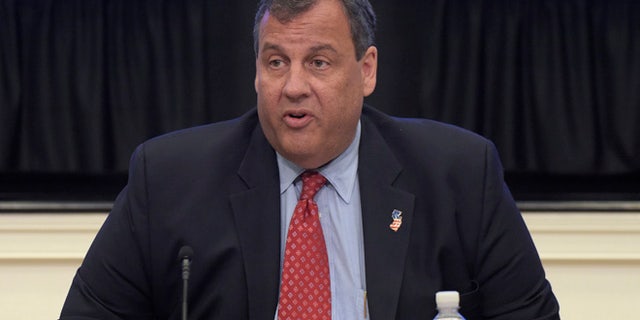 "The Senator has absolutely no intention of stepping down and nothing will change that. He has done nothing wrong and has always acted within the law," Menendez' Communications Director Patricia Enright told Fox News.
Republicans have not won a Senate race in the blue state since 1972, and a Christie appointment represents perhaps their best chance to flip a seat, if only for a short period. It would give Republicans a boost, at a time when the Trump administration is still struggling to move its agenda through a Senate where the party holds a narrow 52-seat majority.
'The Senator has absolutely no intention of stepping down and nothing will change that.'
Fox News reached out to the Democratic and Republican campaign committees and state political committees, but none would provide comment.
Mulshine offered the following scenario: "Let's imagine Menendez is offered a deal involving resignation just before the trial begins, thus clearing the way for Trump's friend Chris Christie to name a 53rd Republican senator. That would look an awful lot like political interference in a legal matter. But that's something the Donald doesn't seem to mind."
Presuming it goes forward in early September, the trial revolves around allegations that Menendez illegally received gifts and campaign donations from his friend, Florida-based ophthalmologist Dr. Salomon Melgen, in exchange for political favors.
Although he eventually paid $58,500 to Melgen, his co-defendant in the case, for trips to Paris and the doctor's home at a Dominican resort, Menendez did not report the payments on his Senate financial disclosure forms.
Federal prosecutors contend the trips were offered in return for securing visas for Melgen's foreign mistresses and for his intervention with Medicare officials who were probing Melgen's practice.
But matters got complicated in April when Melgen was convicted in a separate case in Florida involving 67 counts of Medicare fraud, which could bring a sentence of up to 20 years in prison.
Melgen will be sentenced on July 14, yet could find himself under pressure from federal prosecutors to testify against Menendez in the separate bribery case.
"Given the draconian sentence he faces on the fraud charges, the doctor might be wise to turn state's evidence against the senator. That would make things even tougher for the defense," wrote Mulshine.
"That case has nothing to do with my case," Menendez told reporters after the Melgen verdict. "It was about the procedures and practices of his office," he added.
Others disagree.
"It absolutely was a game-changer," said Republican pollster Adam Geller. "[Melgen] is going to be under intense pressure given he is looking at the possibility of a stiff sentence."
Geller, who worked for Christie, notes that if the lame-duck governor does have the chance to name a replacement, it would not be the first time.
In June 2013, Christie tapped Republican state Attorney General Jeffrey Chiesa to temporarily fill the vacancy in the Senate after the death of Democratic Sen. Frank Lautenberg. Chiesa served in the seat until a special election was held in October.
Despite the pending trial, Menendez has remained steady in the polls and continues to raise funds for a 2018 reelection bid.
According to his latest FEC filing, Menendez has more than $2.7 million cash-on-hand.
A Quinnipiac University poll released Wednesday found only 31 percent of voters believe he should be reelected and just 39 percent of New Jersey Democrats support his reelection.