Conservative, Liberal Bloggers Hold Rival Conferences in Sin City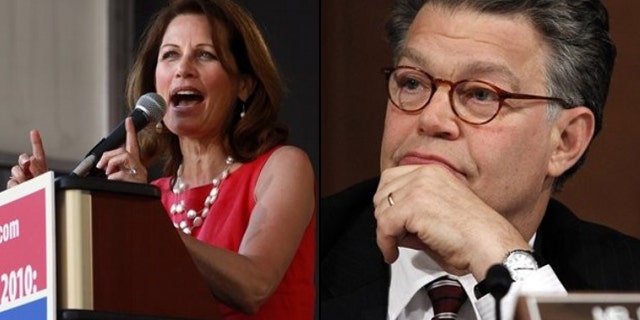 NEWYou can now listen to Fox News articles!
After years of being overshadowed by organized, liberal bloggers dominating the Internet, hundreds of conservative writers descended on Las Vegas this weekend for a conference held in the shadow of their rivals.
RightOnline, sponsored by the conservative group Americans for Prosperity, organized itself for a two-day conference held at the Venetian. Across town, the four-day Netroots Nation conference, the brainchild of Daily Kos founder Markos Moulitsas and paid for by more than a half dozen unions as well as Democratic organizations, was holding its fifth annual conference at the Rio hotel.
But the conversations in each of the venues was very different. At Netroots Nation, liberal bloggers weighed policy issues like curbing Wall Street power and expanding social justice, education, broadband and Miranda rights. They also expressed frustration that President Obama's messages of hope and change had been weighted down by a Democratic majority unwilling to take big risks.
And they also offered their usual mockery of the movement being toasted at the conference across town -- Tea Partiers. At RightOnline, conservative bloggers feted their own better-late-than-never arrival to online activism while reveling in the renewed energy provided by the Tea Party groups who've grown in momentum as Washington wallows.
RightOnline organizers said the weekend was likely to be free of "infighting" among the group of 1,100 like-minded activists from at least 40 states around the country. The distinction was a pointed jab at the stunted enthusiasm by liberal bloggers, who RightOnline organizers suggested could be a byproduct of Democratic dominance in Washington.
"I think being completely locked out of power in a way brings many people together toward achieving a common purpose," said Erik Telford, executive director of RightOnline.
Telford explained that the lack of dissension is the result of the conservatives convening with one purpose in mind -- to defeat Democrats in the November midterm election and regain control over the House and Senate.
"When you're in the position of being locked out of power, you're forced to be responsive and fight things so we're not in a position to be proactive and pursue different policy agendas that might open up those rifts more," he said. "So while they exist, I think they're more or less dormant for the time being."
The RightOnline conference is set to feature high-profile Republican speakers like Minnesota Rep. Michelle Bachmann and U.S. Senate candidate Sharon Angle. Sen. Al Franken will be the keynote speaker at the Netroots Nation conference. Top draws at Netroots Nation included House Speaker Nancy Pelosi and Senate Majority Leader Harry Reid as well as ousted Obama administration official Van Jones and dozens of leading liberal bloggers and Democratic organizers.
Addressing some of the reported contention among members at the Netroots Nation conference, Telford described the mood at RightOnline as "focused" and optimistic.
"Their side is experiencing something that our conservative movement went through during the Bush years and years of Republican control of Congress," Telford said. "It's much easier to carry water for folks when you're not entirely happy about what they're doing and folks are disaffected and unenthusiastic about what's happening."