Connecticut Teenager Files Paperwork To Mount A Campaign For State Senate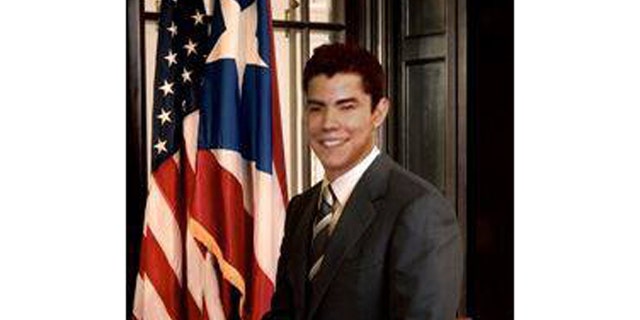 It wasn't that long ago that Israel Navarro became old enough to vote.
But the 19-year-old Norwalk, Conn., resident is not taking his time before jumping into the political maelstrom.
Navarro has taken the first step toward possible political office, filing paperwork necessary to challenge incumbent Democratic State Sen. Bob Duff in the the 25th district, which includes Darien and Norwalk.
"We are not being represented correctly," Navarro told the Darien Times.
Duff, a five-term lawmaker, has never had a Democratic challenger, according to local media reports.
Navarro would need to get 15 percent of the vote at the 25th district Democratic convention in order to force a primary. That convention has not been scheduled, but local officials told reporters it would likely be held in May.
The teen, who graduated from high school in 2012, would like to see more funding for schools and lower taxes for small businesses.
"There is a huge demand for technology, and there's not the right materials for kids to get educated," he is quoted as saying in the Darien Times. "They're going to have a harder time going to college and in the workforce."
"I've been pondering [making a run] for a while," he said. "It's something I'm very passionate about. It doesn't matter your age or experience level. I'm someone who wants to be in Hartford to represent what's right for Darien and Norwalk."
"I'm going to represent everyone, no matter what race, culture or gender," he said. "America is a great country ... Anyone can choose to run for office and make their voices heard," he said.
And to whom has this political upstart been turning for advice?
That veteran campaigner, Norwalk councilmember Eloise Melendez, who is also 19 years old and was elected to the City Council last November.
"I feel like she's encouraging Latino women to be active and have a voice," Navarro said, according to Norwalk's The Hour.
Follow us on twitter.com/foxnewslatino
Like us at facebook.com/foxnewslatino