Congressman reportedly under fire for using campaign funds to buy video games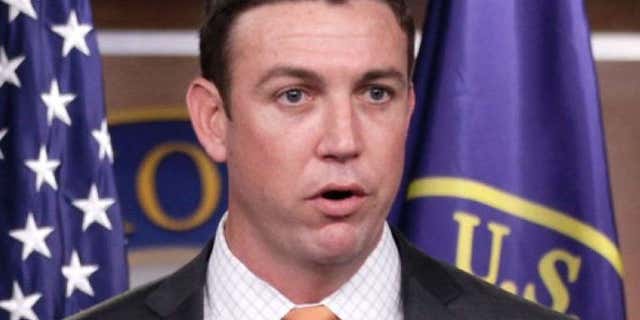 California Rep. Duncan Hunter is reportedly being questioned by the Federal Election Commission over his use of campaign funds to buy video games.
The San Diego Union-Tribune reported Hunter listed $1,302 worth of Steam Games on his campaign financial disclosure for the end of 2015, with a note saying "personal expense – to be paid back."
The Republican lawmaker has said that the purchases were a mistake by his teenage son, who also made several other unauthorized purchases. The Union-Tribune reported that the purchases run from Oct. 13 to Dec. 16, and no payback was listed during that time period.
Joe Kasper, a spokesman for Hunter, said the congressman's son used his father's credit card for one game and then several more charges were made after Hunter tried to close access to Steam. Kasper said Hunter is trying to have those charges reversed before repaying the campaign account.
"There won't be any paying anything back there, pending the outcome of the fraud investigation, depending on how long that takes," Kasper told the newspaper.
The FEC asked Hunter's campaign treasurer Monday to explain the expenses and repay them back. Hunter has until May 9 to respond to the FEC's request.
Hunter has previously defended violent video games in the aftermath of mass shootings and most notably made news in February when he vaped in the House of Representatives.
The election commission is also looking into a $1,650 payment to Christian Unified Schools of El Cajon made in September. Kasper said it was listed under a personal expense by mistake.
Click for more from The San Diego Union-Tribune.