Congressional Calendar March 25, 2010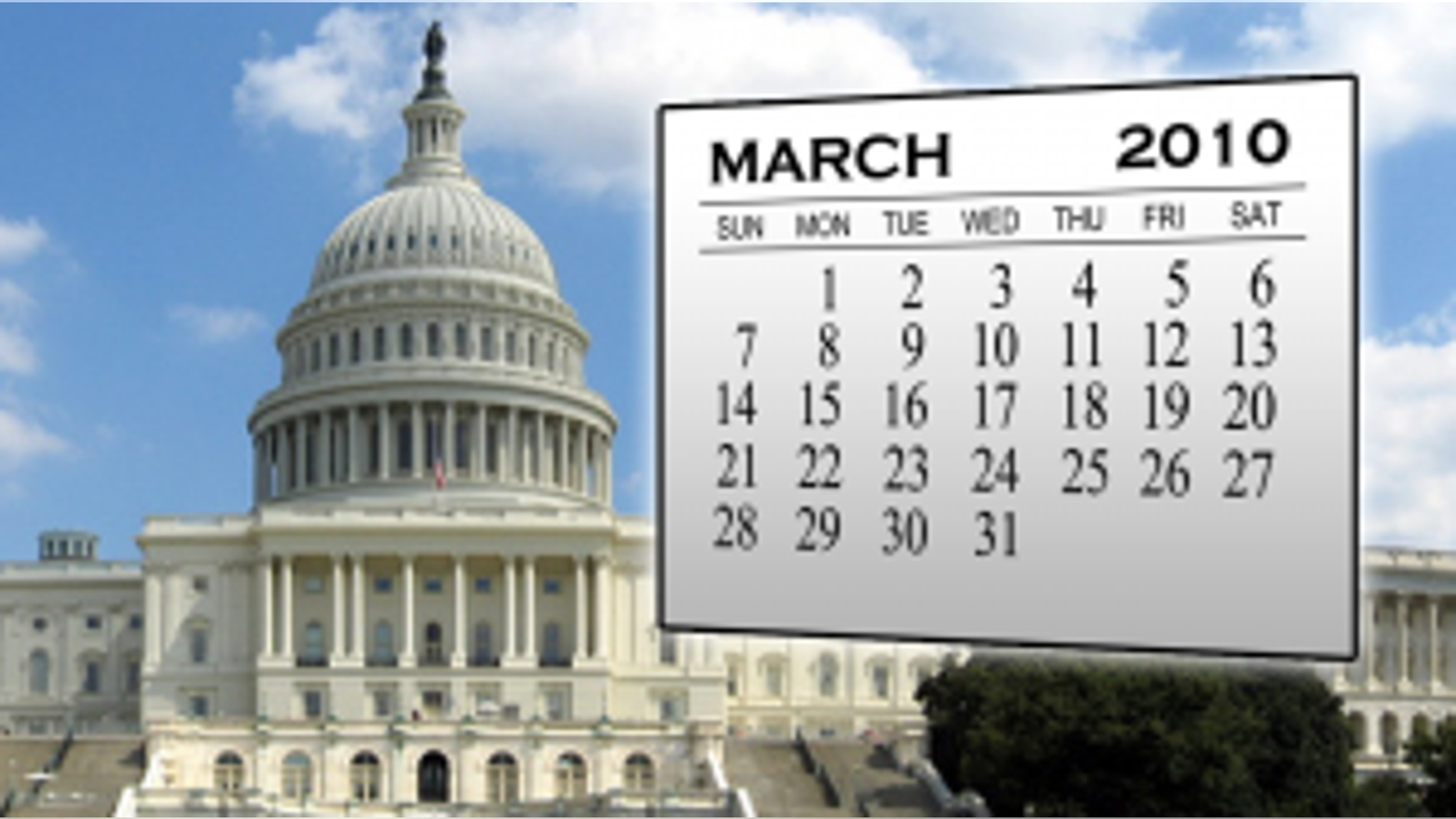 Vote-a-rama (yes, it's really called that) continues on the Senate floor. No word yet on when Republican Senators plan to introduce points of order in an attempt to scuttle the health care reconciliation bill. Votes on a host of amendments are set to continue for several hours.
Health insurance reform continues to dominate Capitol Hill off the floor as well. Democrats continue their efforts to sell the bill they've just passed to a skeptical public with a series of events tomorrow. A group of six female Democratic Senators plan to talk at 2:30p on what the overhaul legislation will mean for American women. Earlier in the day at 10:30a, Senators Christopher Dodd (D-CT), Tom Harkin (D-IA, Jay Rockefeller (D-WV), and Debbie Stabenow (D-MI) try to reverse the tide of public opinion. On the legal front, Texas Rep. Sheila Jackson-Lee and members of the Texas Democratic Congressional delegation meet at 9:30a to discuss the lawsuits brought by the Attorneys General of 13 states, including one by Texas Attorney General Greg Abbott (R).
House Speaker Nancy Pelosi (D-CA) and House Minority Leader John Boehner (D-OH) hold their last weekly press availabilities before the House's spring recess. We expect each side to try out the pitches they will use to sell or bash health care overhaul back home during the next two weeks.
Secretary of State Hillary Clinton heads back to Capitol Hill with Defense Secretary Robert Gates to discuss the war supplemental funding request before the Senate Appropriations Committee at 2:00p.
Earlier in the day, Secretary Clinton will be the guest of honor at a Congressional Women's History Month Celebration hosted by House Speaker Nancy Pelosi.
We like Ike: the Eisenhower Memorial Commission's preferred design, created by architect Frank Gehry will be unveiled in the afternoon. The man responsible for the interstate highway system and so much more will be the object of the first presidential memorial of the 21st century.
And as always, stay tuned to Fox News for the latest happenings on Capitol Hill…