Concern over Pentagon policy change regarding young undocumented migrants in military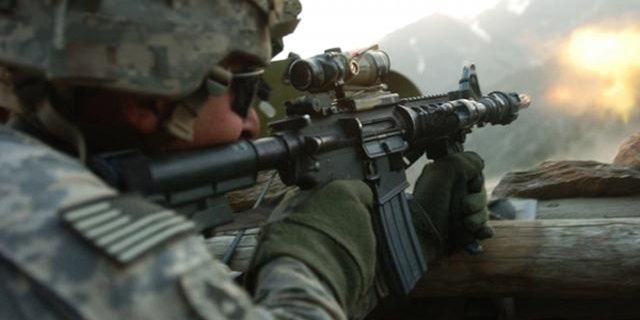 NEWYou can now listen to Fox News articles!
A small change to U.S. Department of Defense (DOD) policy that went into effect on Thursday will allow a small number of undocumented immigrants to join the U.S. military.
The Undersecretary of Defense for Personnel and Readiness, Jessica L. Garfola Wright, signed a memorandum expanding a pilot program called the Military Accessions Vital to National Interest, or MAVNI, which allows permanent residents to join the military.
A DOD spokesman, Lt. Cmdr. Nate Christensen, told Fox News Latino in an email that the expansion allows "Deferred Action for Childhood Arrival (DACA) recipients to apply for enlistment into the military through the MAVNI pilot program."
DACA is the program, extended earlier this year by the White House, that provides protection from deportation to undocumented immigrants in the U.S. who arrived as minors before June 2007.
The DOD change comes at a time when military personnel are being forced out of the armed forces in order to meet budget targets.
Under the new program, undocumented immigrants who want to join the military need to show expertise in a field that the DOD considers "vital to the national interest," said Christensen.
Typically, this includes, he added, "certain health care professionals in areas where the military services have shortfalls and certain experts in languages critical to the Department."
The policy change is unlikely to affect force numbers significantly, Christensen said. He said in more than three years, approximately 2,900 people have entered the armed forces through the MAVNI program, with a maximum of 1,500 in any given year.
"We do not know how many people with the required skills will apply to enter the military and therefore do not have an estimate of how many people this will potentially impact," he said.
Still, some feel the change was a political move, particularly since the military is dealing with such severe cutbacks.
"I know enlisted people who are getting pushed out of the service right now," he said. "It's hard [to deal with that] and at the same time have people who aren't in the country legally" replace them, said Justin Vélez-Hagan, the founder of the National Puerto Rican Chamber of Commerce and an economic policy researcher at the University of Maryland.
Vélez-Hagan said he believes the change could further dampen morale in the armed forces.
"It's tough to continue to fight for what you believe in if what you believe in is getting changed," he said.
But others say the changes don't go far enough – the military, they say, made the requirements so restrictive that very few will be able to qualify.
Cesar Vargas, the co-director of the DRM Action Coalition, which spent the better part of a decade fighting for DACA and for the rights of the so-called "Dreamers," said the changes should have been more sweeping.
"It's a positive step," Vargas told FNL, "but too limited, because the program is small, and the skill-set that they're looking for is so restrictive. I know maybe one person who might qualify."