Competitive Texas Senate race sparks spending war between Cruz, O'Rourke
HOUSTON – As momentum builds in the battle for the Texas Senate seat, a significant amount of money is being funneled to help both candidates in what is quickly becoming one of the country's most expensive races.

A new poll released Tuesday by Crosswind Media and Public Relations shows Republican incumbent Sen. Ted Cruz leading his Democratic challenger, Congressman Beto O'Rourke's, 47 to 44 percent.

"This campaign will be a war. It's going to be very interesting," said University of Houston-Downtown political science professor David Branham.
Cruz and O'Rourke both have amassed over $23 million so far, but the senator is trailing behind with cash on hand. Cruz has $9.3 million while O'Rourke has nearly $14 million.

"Despite the fact that he is hard, hard left, he's the No. 1 Democratic fundraiser in the country, and he is outraising our campaign substantially," Cruz said Saturday during a campaign event at Tin Roof BBQ in Atascocita, about 40 minutes outside of Houston.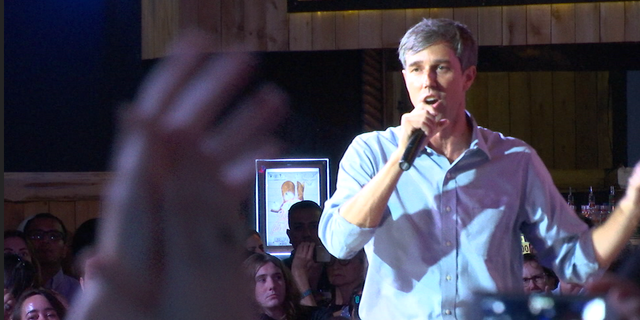 The money has helped make O'Rourke a household name. The El Paso congressman, who's sworn off PAC money, has attracted national attention. But Cruz, who ran for president in 2016 and is popular in his party, is also well-known across the country.
Branham said campaign dollars, though sizable, will only go so far.
"Each dollar that you get, and each dollar you spend has a diminishing return, once you've spent $20 million, there's not much more than $25 million can buy you. So, he's going to have to win this race on the issues."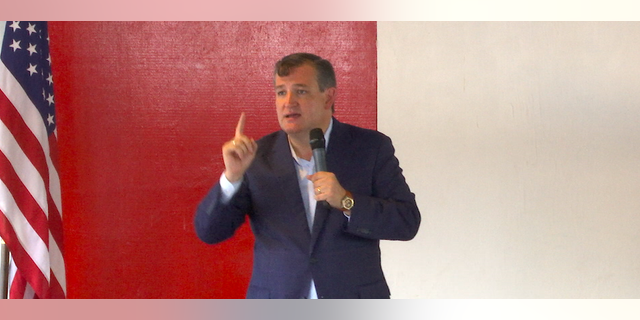 O'Rourke said his campaign wants to have a lasting impact.
"I think this year and this election is not about [what] party we might belong to or who we voted for in the last election," he said during a campaign rally in Houston last weekend. "It's about the future of this country, the big things we want to do."

The cost over the race has ballooned to nearly $48 million, making it the second most expensive Senate race in the country, according to nonpartisan non-profit, Center for Responsive Politics. While the high number in what has traditionally been seen as a red state may surprise some, Branham said he is not shocked.

"This state is huge. We're looking at 30 million people being in the state of Texas sometime during the term of this elected senator, so the money's coming here because that's what's needed to overturn a state like this," he said.

Recent media reports, including CNBC and the New York Times, have said the National Republican Senatorial Committee and the Senate Leadership Fund are taking a closer look at the Lone Star State.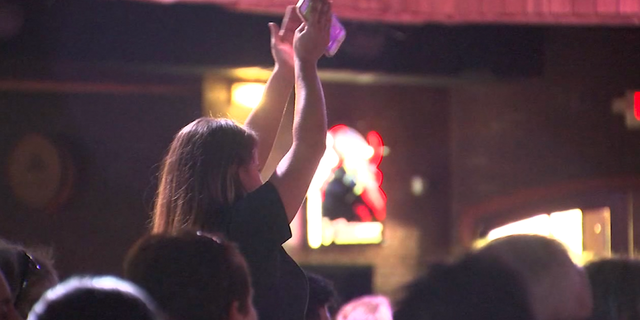 "We are keeping eyes on the race," Chris Pack, a spokesperson for the Senate Leadership Fund, said in a statement. "We think Senator Cruz will be just fine, but we'll be there for him if he needs us. At the end of the day, Texas voters aren't going to pull the lever for some far-left liberal like Congressman O'Rourke."
The NRSC and O'Rourke's campaign team have not responded to requests for comments.
Republican lawmakers are jumping in to help Cruz. Sen. John Cornyn, R-Texas, is planning to hold a fundraiser for Cruz in October.
"We welcome support from anyone and everyone. We understand that this is a competitive race, and we are using all resources we have to compete and win," said Catherine Frazier, Cruz's spokesperson.

Diverting money to help Cruz, however, could lead to less funding for candidates in other battleground states, potentially compromising their outcomes.

"The one state I think about is Tennessee, right? That's a pretty close race. But, all the money going into this race, it would seem that you're spending a lot of money on one thing and leaving a lot of other things vulnerable," Branham said. "But I think the calculation is this is a seat that's worth saving for the Republicans."