Nine days after then-FBI director James Comey took the unusual step of circulating a draft to his inner circle laying the groundwork to recommend against charges in the ongoing Hillary Clinton email case, Comey insisted to Fox News that there are "no special set of rules" for anyone under the bureau's scrutiny.
During a May 11, 2016 briefing for reporters at FBI headquarters in Washington, D.C., Comey was pressed by Fox News on whether the law for mishandling classified information would be applied equally to then-candidate Clinton and her team.
A full transcript and audio were posted online by the FBI — cameras were prohibited at the event.
Catherine Herridge: "I consistently hear from security clearance holders that if they had done a fraction of what had been done by Mrs. Clinton's team that they would already be in jail. Can you assure people that Mrs. Clinton and her team are being held to the same standard? That there isn't a special set of rules because they are powerful and politically connected?"
James Comey: "I'm not going to comment, other than to say there are no special set of rules for anybody that the FBI investigates."
The comment appears to pose another conflict for Comey, as lawmakers press the former FBI boss to address public discrepancies in his past statements about his handling of the Clinton case.
Newly released FBI records — titled "Drafts of Director Comey's July 5, 2016 Statement Regarding Email Server Investigation Part 01 of 01" — confirmed that Comey drafted a statement on the Clinton case two months before interviewing her and eventually recommending no criminal charges.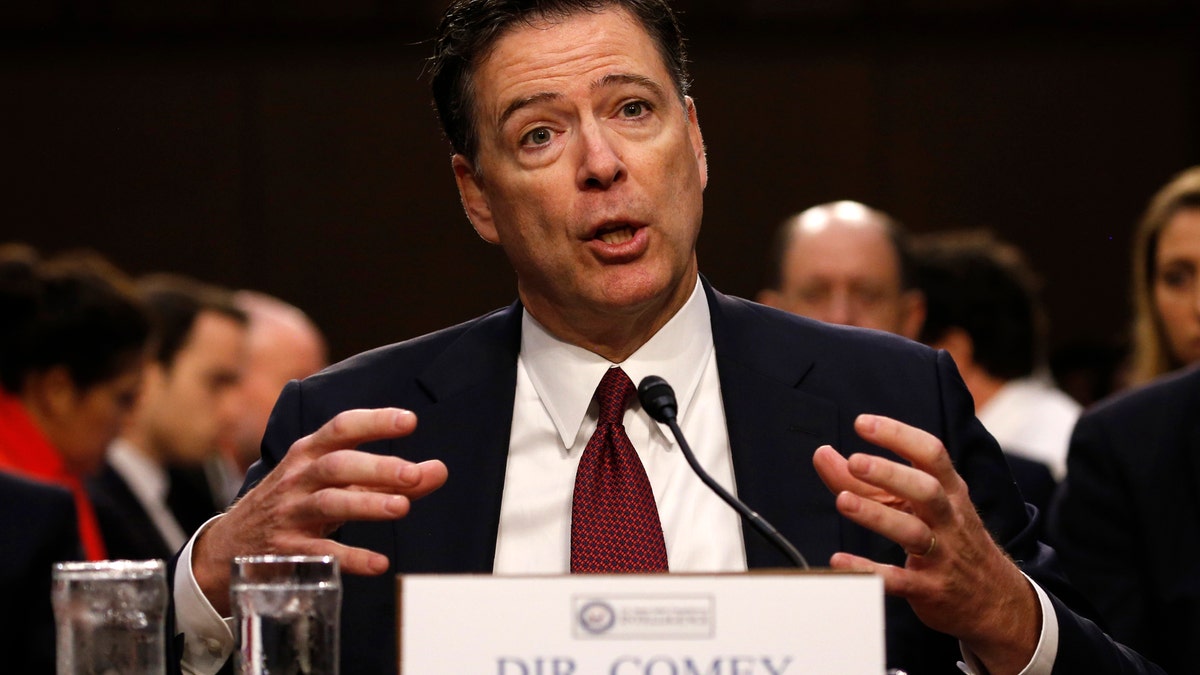 The contents of the emails are unclear because most of the material was redacted. However, the now-public records show an email titled, "Midyear Exam — UNCLASSIFIED" was sent by Comey on May 2, 2016 to Deputy Director Andrew McCabe, General Counsel James Baker and James Rybicki, then chief of staff and senior counselor.
On May 16, the documents showed a response email from Rybicki, saying, "Please send me any comments on this statement so we may roll into a master doc for discussion with the Director at a future date. Thanks, Jim."
The Comey statement's existence first came to light after Senate Judiciary Committee Chairman Chuck Grassley, R-Iowa, and Sen. Lindsey Graham, R-S.C., reviewed transcripts of interviews with top Comey aides who alluded to the email's existence. According to the senators, the transcripts show Comey began drafting an "exoneration statement" for Clinton two months before as many as 17 key witnesses were interviewed and the FBI case was closed.
Graham told Fox News in September he wants to bring back Comey to testify on Capitol Hill, citing concerns about his statements on the conclusion of the Clinton email case.
"This doesn't add up, and I smell a rat here," Graham told Fox News.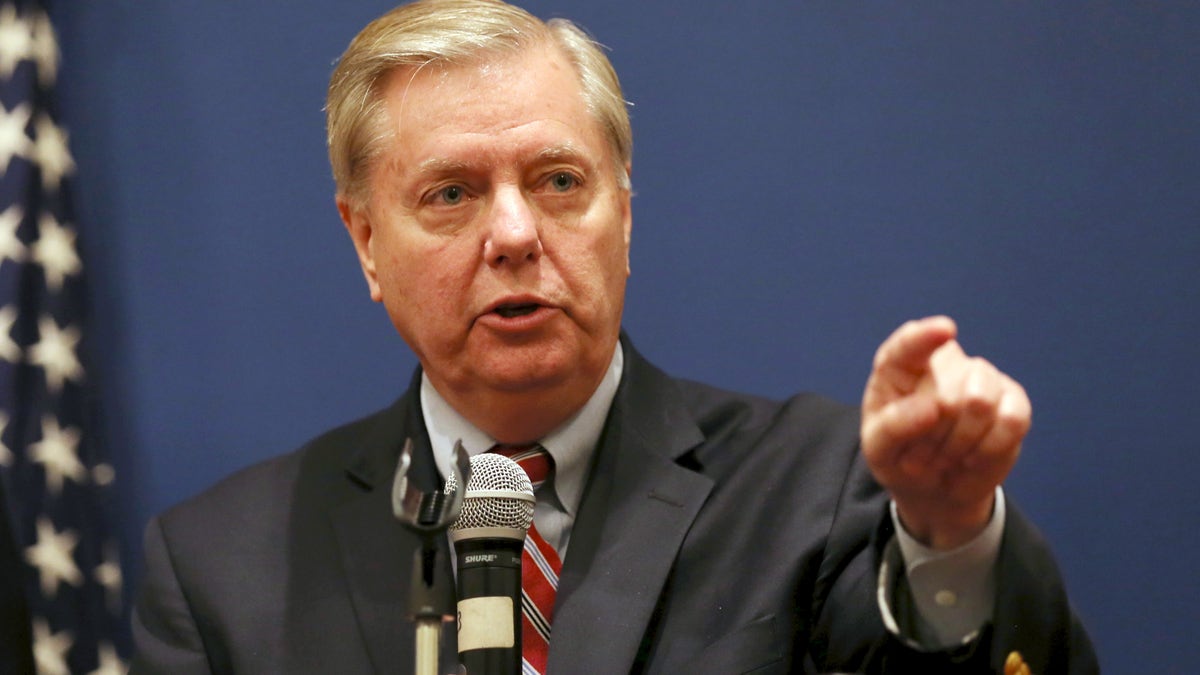 Graham and others have raised questions about the former FBI director's testimony in June before the Senate Intelligence Committee.
At the time, Comey was asked whether his decision to announce the results of the investigation in July 2016 was influenced by then-Attorney General Loretta Lynch's infamous meeting days earlier on an Arizona tarmac with former President Bill Clinton.
"Yes, in an ultimately conclusive way, that was the thing that capped it for me — that I had to do something separately to protect the credibility of the investigation," Comey said.
Graham said in September he doesn't think Comey perjured himself, but suggested the interview transcripts raise questions that must be resolved.
"He needs to come back to committee," Graham said.
Graham also has questions about an email — reportedly in the possession of the Russians — alleging Lynch would not let the Clinton email investigation go very far. Media outlets have reported the email was fake, and lawmakers want to know whether Comey acted based on bad intelligence.
Fox News contacted Comey's book agent asking Comey to explain the May 2 email on the Clinton case, in light of his May 11 assurances to reporters that Clinton would not get "special" treatment. There was no immediate response.